Visit a Broadway show. Spend a night at the symphony. Explore an art exhibition. The 2018-2019 season for Oklahoma's premier museums, entertainment agencies, performing arts centers and theater troupes bring world-class entertainment right to your doorstep.
Armstrong Auditorium
Sweeping music from around the globe comprises an exciting season at Armstrong Auditorium. "We are celebrating our 20th season this year with some famous familiar faces from early on in our series, plus some other legendary names debuting here," concert manager Ryan Malone says. "We are excited to share these world-class artists with our fellow Oklahomans." Highlights include Anne Akiko on Nov. 1; The Russian National Ballet's Swan Lake on Jan. 29; and the Shanghai Opera Symphony Orchestra on Feb. 24. Visit armstrongauditorium.org for details.
Celebrity Attractions
From wicked witches to waitresses to an influential founding father, Celebrity Attraction's newest season brings Broadway hit after hit to Tulsa. The season opens with Wicked, which runs Sept. 5-23, the wildly popular musical that sheds light on the "true story" of the Wicked Witch of the West – Elphaba. Waitress, the creation of pop sensation Sara Bareilles, tells the story of Jenna, a small town baker who wants to rebuild her life, which runs April 16-21. The season closes with the musical sensation of the decade – Hamilton – running Aug. 20-Sept. 8. For more information, visit celebrityattractions.com.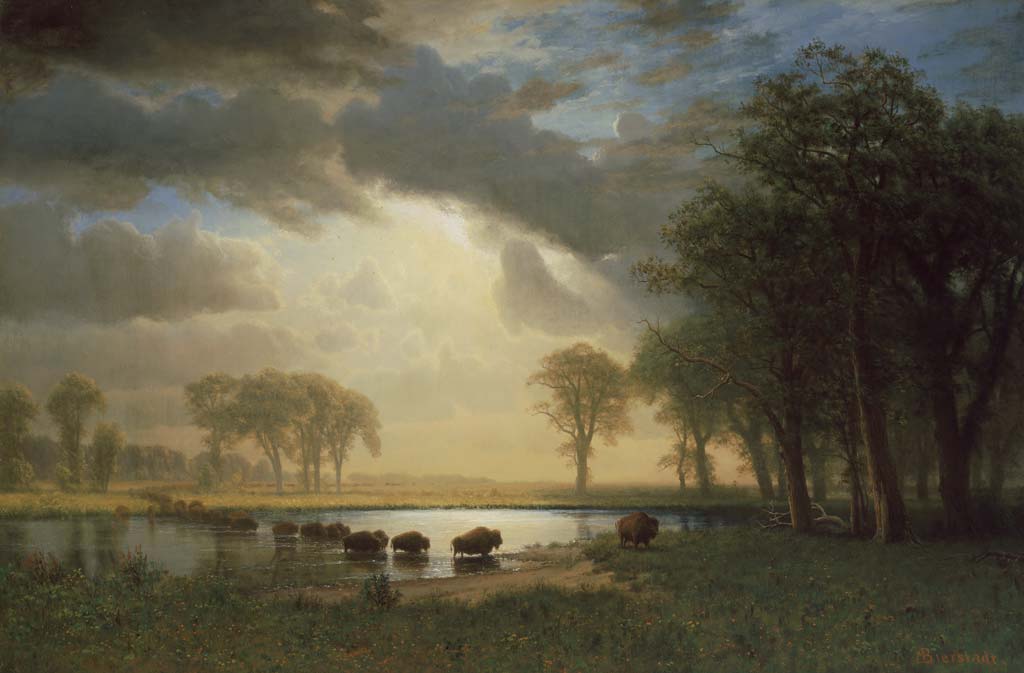 Gilcrease Museum
Gilcrease Museum, which holds the largest repository of American West art in the world, doesn't disappoint with its 2018-2019 season. Must-sees include Americans All!, an ongoing exhibition beginning Sept. 1, which features immigrant artists from Gilcrease's permanent collection, and Albert Bierstadt: Witness to a Changing West. Largely considered one of America's best Western landscape artists, Bierstadt commonly used American Indians and bison as the centerpieces for his art. The exhibition runs Nov. 3-Feb 10. Visit gilcrease.org for details.
OKCMOA
Two majors exhibitions come to the Oklahoma City Museum of Art this season: Victorian Radicals: From the Pre-Raphaelites to the Arts & Crafts Movement and Van Gogh, Monet, Degas: The Mellon Collection of French Art from the Virginia Museum of Fine Arts. "This season is yet another exciting year at OKCMOA," says president and CEO E. Michael Whittington. "This season will offer unparalleled access to masterworks in Oklahoma City." Victorian Radicals explores the young, rebellious artists of the 19th century, while Van Gogh, Monet, Degas features works from the titular artists as well as other French and European master artists such as Edouard Manet and Henri Rousseau. Visit okcmoa.com for details. 
OKC Philharmonic
OKC Philharmonic recently saw the appointment of a new music director, Alexander Mickelthwate, and he doesn't disappoint with his first season at the helm, entitled Phil the Electricity. The season opener, The Rebels on Sept. 15, welcomes the talents of Canterbury Voices, the Oklahoma City University Chamber Choir and the OCU University Singers troupe. Other concerts of the season include Revolution: The Beatles Symphonic Experience on Jan. 4-5 and the Sounds of Simon and Garfunkel on March 1-2. Visit okphil.org for tickets and details. 
Royce Myers Art Ltd.
Tulsa-based art gallery Royce Myers Art Ltd. opened its doors to the public in 2017, along with continuing to help numerous clients find pieces from its substanial inventory. September welcomes artist Jean Richardson to the gallery for a public showing.
"Jean Richardson is an Oklahoma artist – she's very well known, having shows in New York, Santa Fe, Colorado," Myers says. "She used to show here, but she hasn't in a long time. This show is sort of welcoming her back to Oklahoma."
Richardson, who has a studio in OKC, is known primarily for her abstract paintings of horses, drawing from her Oklahoma roots and connection to the frontier west. 
The show's opening reception is from 6 to 9 p.m. Sept. 7 at the gallery. The show has no concrete closing date but will run through September. Visit roycemyers.com for details.
Sam Noble Museum of Natural History & Fred Jones Jr. Museum of Art
The University of Oklahoma's two on-campus museums offer a bevy of art and exhibitions to explore this year. Upcoming exhibitions at FJJMA include Ticket to Ride from Oct. 5 to Dec. 30 and Daren Kendall: Threshold With Me from Oct. 16 to Dec. 30. Ticket explores the relationship between train transportation and art during key decades in passenger travel, while Threshold uses sculpture to explore themes of love, loss, suffering and spiritual growth. At Sam Noble, explore the fascinating history of the largest shark that ever lived at Megalodon through Jan. 6, or enjoy the photos on display during Osage Weddings, running March 29-June 30. For more information, visit ou.edu/fjjma and samnoblemuseum.ou.edu.
Tulsa Botanic Garden
Enjoy the outdoors this autumn with a collection of community-centric events at Tulsa Botanic Garden. The organization welcomed its first sculpture exhibit in March, and guests can meet the artist, Christopher Curtis, at a farewell reception Aug. 26. For those with a passion for gardening, enjoy Writers with Dirty Hands on Sept. 29. This informative day uncovers the lives of Vita Sackville-West and Eudora Welty, two writers who incorporated their passions for gardening and nature into their literature. For more information, visit tulsabotanic.org.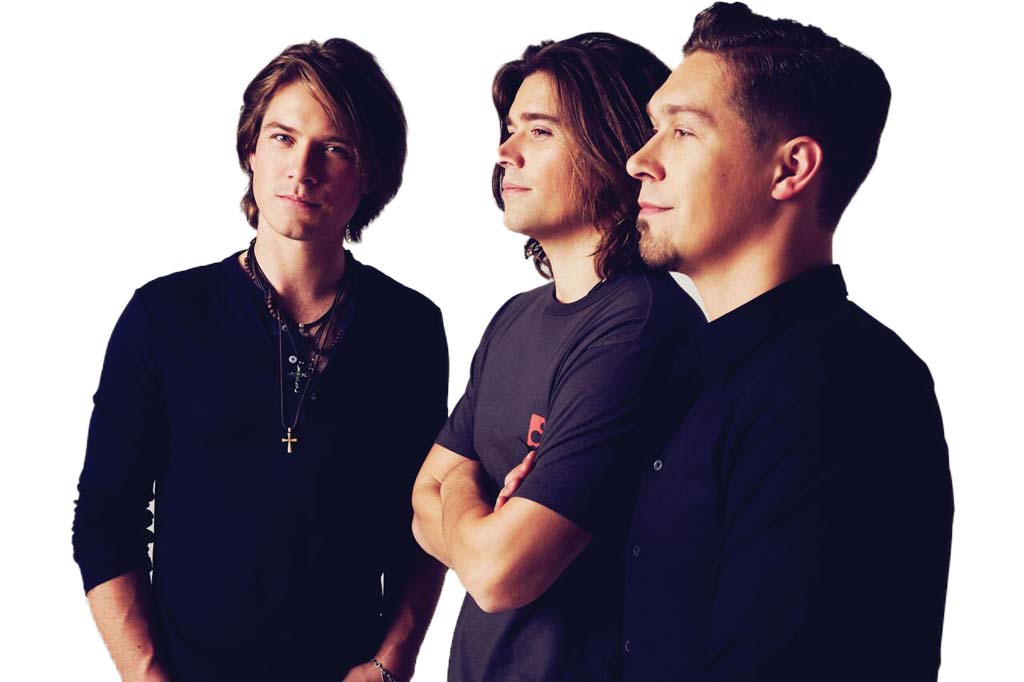 Tulsa Symphony Orchestra
Tulsa Symphony Orchestra's season is brimming with concerts, chamber music performances and movie-music shows. The fun kicks off Sept. 7 at Guthrie Green with Symphony in the Park, a Tulsa tradition that includes a dazzling fireworks finale. Another highlight is the Chamber Music Series – Fridays in the Loft – which offers an intimate evening of music, Q&A sessions with musicians and light hors d'oeuvres at the Fly Loft downtown. The season concludes with Hanson String Theory, which brings the beloved Hanson brothers to the TSO stage on May 17. Visit tulsasymphony.org for details.
108 Contemporary, TUL
Amanda McCavour: Diaphanous Embroidery
Aug. 3-Sept. 23
VisionMakers2018
Oct. 5-Nov. 25
Northeastern Oklahoma Wood Turners Association Show
Dec. 7-Jan. 20
Ahha Tulsa
The Experience
Ongoing
Spection: Coalescence
Aug. 3- Sept. 23
TAC Members Show
Oct. 5-Nov. 25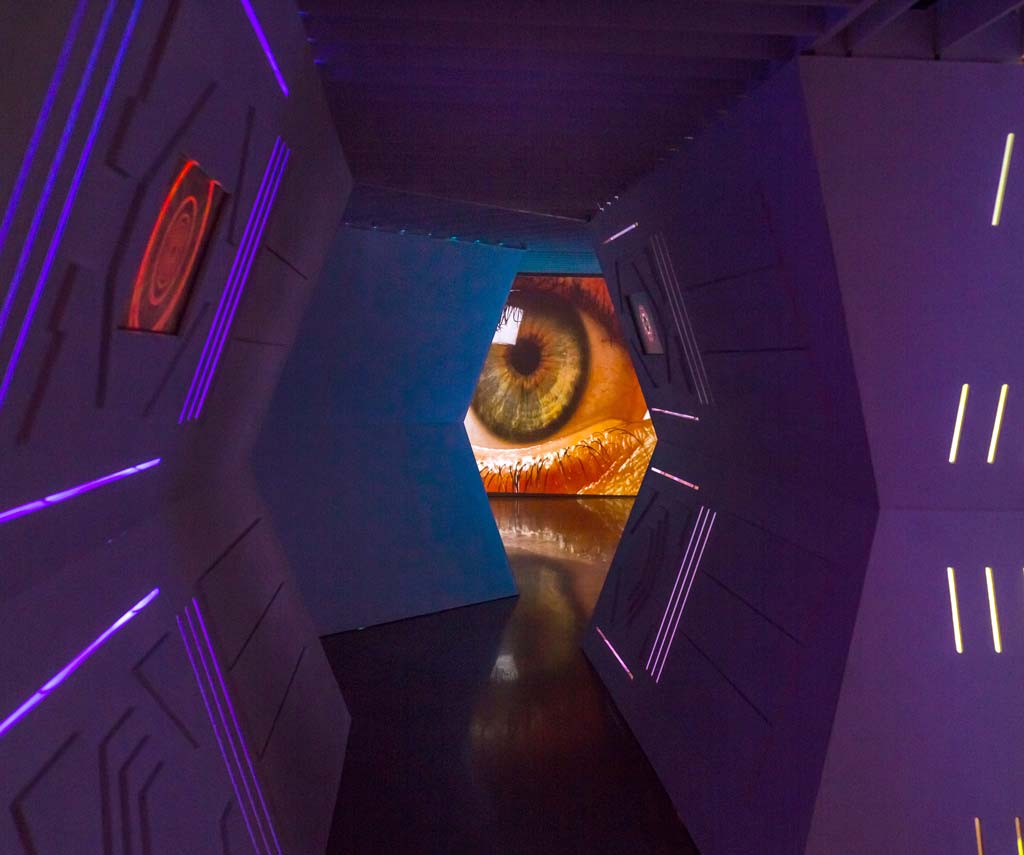 American Theatre Company, TUL
The Reckoning of Kit & Little Boots
Oct. 5-13
A Christmas Carol
Dec. 7-23
R.U.R.
March 8-16
What the Butler Saw
May 31-June 8
Armstrong Auditorium, Edmond
Time for Three
Oct. 18
Anne Akiko Meyers with Gerard Schwarz and Mozart Orchestra of New York
Nov. 1
Vienna Boys Choir
Nov. 20
Bach Collegium Japan
Dec. 4
Swan Lake
Jan. 29
Julian Bliss Septet
Feb. 14
Shanghai Opera Symphony Orchestra
Feb. 24
Celtic Nights
March 11
Canadian Brass
April 2
BOK Center, TUL
Imagine Dragons
Aug. 1
Panic! At the Disco
Aug. 5
Chris Young
Sept. 15
Fleetwood Mac
Oct. 3
Bruno Mars
Oct. 11-12
Ozuna
Oct. 19
4U: A Symphonic Celebration of Prince
Oct. 20
Kevin Hart
Oct. 28
Cirque du Soleil Crystal
Nov. 7-11
Paw Patrol Live
Dec. 1-2
Metallica
Jan. 18
Elton John
Feb. 9
Jeff Dunham
Feb. 14
Shawn Mendes
July 20
Broken Arrow Community Playhouse
Daddy's Dyin'
Oct. 12-14, 19-21
A Winter Rose Christmas
Dec. 7-9, 14-16
The Complete Works of William Shakespeare, Abridged
Feb. 8-10, 15-17
Steel Magnolias
April 5-7, 12-14
Godspell
June 7-9, 14-16
Broken Arrow Performing Arts Center
Monty Python's Spamalot
Nov. 6
The Ten Tenors
Nov. 11
David Phelps
Dec. 15
Home Free
Dec. 29
Jersey Boys
Feb. 18
Something Rotten!
May 4
Canterbury Voices, OKC
War Requiem
Nov. 11
Canterbury Christmas
Dec. 2
Carmina Burana
April 13
Celebrity Attractions, TUL
Wicked
Sept. 5-23
Love Never Dies
Oct. 30-Nov. 4
The Play that Goes Wrong
Feb. 26 – Mar. 3
Waitress
April 16-21
Fiddler on the Roof
June 18-23
Hamilton
Aug. 20-Sept. 8
Chamber Music Tulsa
Quicksilver Baroque
Sept. 9
Montrose Trio
Sept. 22-23
Tesla Quartet
Oct. 12-14
Brentano Quartet with Hsin-Yun Huang
Nov. 9-11
Kenari Saxophone Quartet
Jan. 26-27
Gryphon Trio
March 1-3
Carpe Diem String Quartet
April 26-28
Chesapeake Energy Arena, OKC
Fall Out Boy
Sept. 22
Thomas Rhett
Oct. 12
The Kevin Hart Irresponsible Tour
Nov. 3
Justin Timberlake
Jan. 26
P!NK
March 23
Choregus Productions, TUL
Piaf: No Regrets
Sept. 7
10 Hairy Legs
Oct. 20
Sounds of Science: Jeff Ziegler
Jan. 25
Compagnie Herve KOUBI
March 5
Civic Center Music Hall, OKC
Miranda Sings Live … No Offense with Special Guest Colleen Ballinger
Aug. 11
Vince Gill
Aug. 18
Johnny Mathis with Gary Mule Deer
Sept. 6
Danny Gokey: Hope Encounter Tour
Oct. 11
Straight No Chaser – One Shot Tour
Nov. 8
An Evening with David Sedaris
Nov. 14
Moscow Ballet's Great Russian Nutcracker
Nov. 16
Lewis Black: The Joke's on Us Tour
Dec. 6
Congregation B'Nai Emunah, TUL
Rise Up Singing at the Synagogue
Aug. 19
Shabbat for Everyone
Aug. 24
Sisterhood Wellness Kickoff Event
Aug. 26
Kapparot: Releasing the Doves
Sept. 16
Cox Business Center, TUL
Wild Brew
Aug. 25
BrickUniverse Tulsa LEGO Fan Expo
Sept. 29-30

 

Runway Tulsa
Sept. 29
Zarrow Mental Health Symposium
Oct. 4-5
Kicklahoma
Oct. 7
The Big Mad Morning Show presents: Ghost
Oct. 26
Fab Four: The Ultimate Tribute
Nov. 2
Taste of the City Cooking Show
Nov. 3
Crash Landed
Feb. 15
Fred Jones Jr. Museum of Art,

 

NORMAN
Space Burial
Through Sept. 2
Visual Voices: Contemporary Chickasaw Art
Through Sept. 9
Ticket to Ride: Artists, Designers, and Western Railways
Oct. 5-Dec. 30
Daren Kendall: Threshold With Me
Oct. 16-Dec. 30
Still Looking: The Photography Collection of Carol Beesley Hennagin
Through Dec. 30
Seeds of Being
Through Dec. 30
Visualizing Art History
Through Dec. 30
Gilcrease Museum, TUL
Americans All!
Sept. 1-Ongoing
T.C. Cannon: At the Edge of America
Through Oct. 7
Blake Little: Photographs from the Gay Rodeo
Through Nov. 28

 

Albert Bierstadt: Witness to a Changing West
Nov. 3-Feb. 10
Hidden in Plain Sight II: Unexpected Views of Gilcrease Museum
Through Dec. 31
Exploring the Big Trail
Through Dec. 31
To Endure in Bronze
Through Dec. 31
The Chisholm Kid: Lone Fighter for Justice for All
Dec. 15-March 17
Living Arts of Tulsa
Recess/ed: Texture, Sound, Vision
Sept. 7-Oct. 12
Johnny Laguardia's Trinitron Mixtape
Oct. 19-20
Dia de los Muertos: Festival and Exhibition
Nov. 1-17
Tulsa Artist Fellowship + Living Arts: Curating for the Vital
Dec. 7-Jan. 11
Lyric Theatre, OKC
When We're Gone
Sept. 26-Oct. 14
A Christmas Carol
Nov. 23-Dec. 24
Curious George: The Golden Meatball
Jan. 23-Feb. 17
Girlfriend
Feb. 27-March 17
Bright Star
April 3-21
Singin' in the Rain
June 25-June 30
Disney's Newsies
July 9-July 14
Titanic
July 23-July 28
Mabee-Gerrer Museum of Art, Shawnee
On the Road Again: Art and Objects of Travel
Through Sept. 2
Sacred Landscapes: The Photographs of Lorran Meares
Sept. 22-Oct. 28
Regional
November 9-25
Jesse Rieser: Christmas in America
Dec. 22-Jan. 27
Treasures
Feb. 9- March 24
Linus Bailey
May 4-June 23
National Cowboy and Western Heritage Museum, OKC
American Indian Artists: 20th Century Masters
Sept. 1-May 12

 

Cowboy Crossings
Oct. 4-Jan. 6
Small Works, Great Wonders Winter Art Sale
Nov. 9-Nov. 25
Rodeo Hall of Fame Weekend
Nov. 8-10

 

In the Principles Office: Tom Ryan the Art Student
Through Nov. 11
The 47th Annual Prix de West Invitational Art Exhibition & Sale
June 7-Aug. 11
OKC Ballet
Alice in Wonderland
Oct. 26-28
The Nutcracker
Dec. 14-23
La Sylphide
Feb. 22-24
Visionaries: A Triple Bill
April 19-20
OKC Broadway
Les Miserables
Sept. 18-23
Love Never Dies
Nov. 13-18
The Phantom of the Opera
Jan. 9-20
On Your Feet!
Feb. 5-10
A Bronx Tale
March 5-10
Waitress
March 19-24
Cats
May 21-26
Hamilton
July 30- Aug. 18
OKC Philharmonic
Classics 1, The Rebels
Sept. 15
Classics 2, Wild Individualism
Oct. 6
Pops 1, Melinda Doolittle
Oct. 12-13
Classics 3, Fantastic Contrasts
Nov. 3
Pops 2, The Christmas Show
Nov. 29-Dec. 1
Pops 3, Revolution: The Beatles Symphonic Experience
Jan. 4-5
Classics 4, Independent Creativity
Jan. 26
Pops 4, The Hot Sardines
Feb. 1-2
Classics 5, Impressionist Variations
Feb. 16
Pops 5, The Sounds of Simon and Garfunkel
March 1-2
Classics 6, Grand Romanticism
March 16
Pops 6, E.T. The Extra-Terrestrial in Concert
March 29-30
Classics 7, Dance of the Seasons
April 6
Classics 8, Deep German Romanticism
May 11
Oklahoma City Museum of Art
The Art of Oklahoma
Through Sept. 2

 

Isabelle de Borchgrave: Fashioning Art from Paper
Through Sept. 9
Victorian Radicals: From the Pre-Raphaelites to the Arts & Crafts Movement
Oct. 13-Jan. 6
The New Art: A Milestone Collection 50 Years Later
Through Dec. 30
Dale Chihuly: Magic & Light
Through Dec. 31
Van Gogh, Monet, Degas: The Mellon Collection of French Art from the Virginia Museum of Fine Arts
June 22-Sept. 22

 
Oklahoma City Town Hall
Dr. G. Keith Smith
Sept. 20
Jimmy Wayne
Oct. 18
Patrick Moore
Nov. 15
Nancy Miller
Feb. 21
Meredith Meuwly
March 21
Shelly Finley
April 18
Oklahoma State University Business Forums, Stillwater
Bozoma Saint John
Nov. 7
Daniel Coyle
Feb. 6-7
Frank Abagnale
April 9-10
Philbrook Museum of Art, TUL
Hopi Bean Dance Kachinas (Philbrook Downtown)
Aug. 4-Nov. 4
Remember This: Life on Video (Philbrook Downtown)
Sept. 7-Jan. 6
Innovative Impressions
Through Sept. 9
Amazing! Mel Bochner
Oct. 14-Jan. 6
Flutter
Through Oct. 21
Zink Rotunda Series: Rachel Hayes
Through Nov. 1
The Modern American Landscape, 1900-1960
Feb. 3-May 27
Royce Myers Art Ltd., TUL
Jean Richardson
Sept. 7-Ongoing
Sam Noble Museum, Norman
Putting Baskets to Work in Southwest China
Through Aug. 12
Megalodon: Largest Shark That Ever Lived
Through Jan. 6
Winged Tapestries
Jan. 26-May 12
Osage Weddings
March 29-June 30
Under the Arctic: Digging into Permafrost
May 25-Sept. 2
Sapulpa Community Theatre
A Murder is Announced
Oct. 5-7, 12-14
Yes, Virginia, There is a Santa Claus
Dec. 7-9, 14-16
Signature Symphony, TUL
Pops 1: The Streisand Songbook
Sept. 7
Classics 1: Symphonic Dances
Sept. 22
Pops 2: Star Wars and Beyond
Oct. 19
Classics 2: Beethoven's Eroica
Nov. 3
Pops 3: Christmas in Tulsa
Dec. 14
Classics 3: Bach and Sons, Inc.
Jan. 26
Pops 4: Breaking Good
Feb. 15
Classics 4: Power of Diversity
March 16
Pops 5: Tulsa Sings! II
April 5
Classics 5: Mahler's Resurrection
April 20
Science Museum Oklahoma, OKC
Decomposition: Discovering the Beauty and Magnificence of Fungi
Through Aug. 12
Tinkerfest
Sept. 29

 

Camp Smonawanna: Salute Your Science
Aug. 17, Oct. 19
Into the Fold: The Art and Science of Origami
Through Jan. 13
Theatre Tulsa
Newsies
Aug. 10-26
Barnum
Nov. 2-10
Beauty & The Beast
Jan. 4-20
My Fair Lady
Feb. 22-March 2
The Wedding Singer
April 5-14
Theatre Tulsa Academy
Les Miserables: School Edition
Dec. 7-16
The Wizard of Oz
May 3-5
Theatre Tulsa Next Stage
Hedwig & the Angry Inch
Sept. 6-15
The Curious Incident of the Dog In The Night-time
May 18-26
Theatre Pops, TUL
Heisenberg
Aug. 3-12
Lungs
Aug. 3-12
Shakespeare in Love
Aug. 3-12
Circle Mirror Transformation
Nov. 9-18
Songs for a New World
Dec. 14-23
Sunday in the Park with George
Feb. 15-24
Denim Doves
April 2019
Tulsa Ballet
TBII: On Your Radar
Aug. 24-26
Creations in Studio K
Sept. 14-23
Peter and the Wolf
Oct. 5 & 12, Nov. 16, Jan. 18, March 9
Dracula
Oct. 26-28
The Nutcracker
Dec. 8-23
The Sleeping Beauty
Feb. 22-24
Tchaikovsky
March 29-31
TBII: Next Generation
April 26-28
Signature Series
May 9-12
Tulsa Botanic Garden
Perseid Meteor Show Viewing
Aug. 11
Music Night – Susan Herndon and Bella Counsel
Aug. 16
Lifting the Landscape Artist Reception with Christopher Curtis
Aug. 26
Writers with Dirty Hands:
Sept. 29
Autumn In the Garden
Oct. 4-Nov. 11
Tulsa Botanic Blooms
March 15-April 21
Tulsa Opera
The Barber of Seville
Oct. 19, 21
The Little Prince
Feb. 15,17
Don Giovanni
May 3, 5
Tulsa Performing Arts Center
Beyond Desert
Aug. 1-30
50 Years of Bollywood
Aug. 4
Clothed in Strength and Dignity
Sept. 5-Oct. 1
Diary of a Worm, a Spider and Fly
Sept. 28
Black Violin
Sept. 29
Fact Meets Fiction
Oct. 4-Nov. 5
Arcattack
Oct. 26
Making Connections
Nov. 8-29
An Evening with David Sedaris
Nov. 13
Alice in Wonderland
Nov. 16
Vibrant Reflections of Tulsa
Dec. 4-27
Professor Smart
March 8
Tulsa Town Hall
Vicente Fox
Oct. 5
Lisa Genova
Nov. 16
Lara Logan
Feb. 1
Platon
March 8
Sarah Parcak
April 12
Tulsa Symphony
Symphony in the Park
Sept. 7
Fridays in the Loft Chamber Music 1
Sept. 21
Classics I: Opening Night Gala Concert with Lynn Harrell
Oct. 6
Classics II: Britten's War Requiem
Nov. 11
Harry Potter and The Chamber of Secrets
Nov. 17-18
Home Alone
Dec. 1
Classics III: Prokofiev's Romeo and Juliet
Jan. 5
Fridays in the Loft Chamber Music II
Jan. 18
Classics IV: Shostakovich's 7th Symphony
Feb. 2
Fridays in the Loft Chamber Music III
March 15
Classics V: Rachmaninoff's Symphonic Dances
April 13
Fridays in the Loft Chamber Music IV
April 26
Hanson: String Theory
May 17
University of Tulsa Presidential Lecture Series
Janna Levin
Oct. 2
Pablos Holman
March 26
Woody Guthrie Center, TUL
Tarantula on Film
Aug. 26
MELLENCAMP
Aug. 31-Jan. 6
Woolaroc Museum and Wildlife Preserve, Bartlesville
Astronomy Night
Aug. 18
Animal Barn (weekends only)
Sept. 4-Dec. 24
Fall Trail Ride
Sept. 8
Cow Thieves and Outlaws Reunion
Sept. 29
Fall Traders Encampment
Oct. 5-6
Wonderland of Lights (weekends only)
Nov. 23-Dec. 23