Native Americans have an impact on every part of Oklahoma, from small-scale operations and hobbies that allow people to celebrate their heritage to multi-million-dollar businesses that provide jobs and social services to tens of thousands of tribal members.
Regardless of size – from the Otoe-Missouria, Sac and Fox, and Apache to the Cherokee, Muscogee (Creek) and Choctaw – Oklahoma's tribes are vibrant. On the micro level, Natives express themselves through ceremony and start small businesses supporting these values. On the macro level, the National Congress of American Indians says the state's 39 tribes support more than 85,000 jobs – about 5 percent of the state's total – and have an annual financial impact of more than $10 billion.
We look at both ends of the spectrum by featuring individuals who show the cultural and spiritual power of Native regalia and dance, as well as leaders from the Cherokee, Chickasaw, Muscogee (Creek), Choctaw, Seminole and Osage tribes discussing the present and future of business, health care, education, language programs and economic development.
Entering the Circle
Native Americans fashion their ceremonial and dancing clothes, then find spiritual connections when they perform.
The dancing and ceremonial regalia worn by Native Americans is beautiful to behold, and it represents the culture and traditions of tribes and families. Skills such as beadwork and embroidery provide a hobby, and sometimes a livelihood, for tribal members who learn from their elders and mentors.
Web Exclusive Photo Gallery
More than anything else, donning that handmade clothing allows them to step inside a mystical circle where they experience pride, healing and the spirits of their ancestors.
"It puts me in another place," says Oklahoma Citian Randy Frazier, who is Prairie Band Potawatomi on his father's side and Oklahoma Choctaw on his mother's. "I forget all my hurts, all my worries, when I'm in that arena and hear that music. All my mind and my thoughts are in that song."
McKayla Williams, an Oklahoma State University student who lives in Perkins, was 10 when her grandmother began teaching her to sew regalia in the family patterns. Her mother, Alicia McClellan, also taught her to dance. Both have been frequent prize winners in the Women's Southern Cloth events.
"We don't go to powwows just to win," Williams says. "We go because it makes us feel good to be in our Native clothes. It's a family thing."
When she competes in powwows, "I feel good," she says. "I feel completely different."
Williams learned to do a type of machine applique that she calls ribbon work, which adorns her Ho-Chunk Nation skirts, blouses and shawls. The floral pattern that belongs to her family was officially bestowed upon her in Wisconsin, where the tribe has its headquarters.
McClellan also sews her own regalia and specializes in beadwork, which covers the moccasins, leggings, purse and necklace she wears into the arena.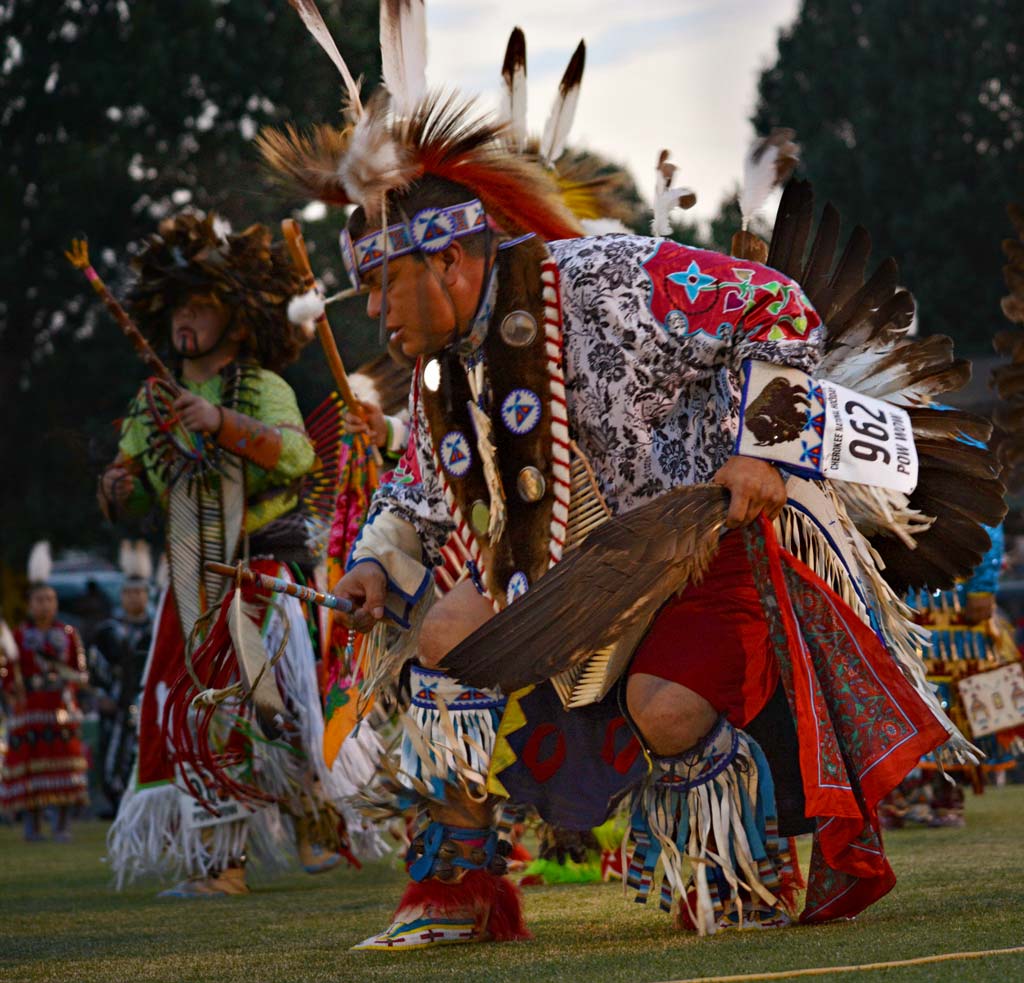 Frazier, an engraver by trade, learned beadwork while attending an Indian boarding school. His clothing is sewn from broadcloth and his aprons, leggings and moccasins are from elk hide. He has made some items; others are treasured gifts from his mother and mentor.
He says he's become adept at fashioning what's called a roach, a striking headdress made from the guard hair of a porcupine and the tail hair of a deer.
Taking part in a powwow, as a dancer or an arena director, "makes me feel proud that I'm a Native American," Frazier says. "I pray to God, and I pray that my ancestors are all listening to me and watching me. I feel like they guide me. My ancestors and God are all up there together, telling me how to act."
Tulsan Regan Unap started dancing as a child even though her parents didn't.
"My mom and dad felt like I needed to be in the circle," she says. "Before long, my mom started sewing and she made all my outfits."
Unap, who is Otoe and Ponca, says the powwow circuit is not always easy because it's "very hot and a lot of hard work. But it's always fun to see your friends on the weekends."
Unap, who taught herself beadwork, started sewing her children's regalia about 10 years ago. She dances in a Poncan camp dress – a long skirt with a ruffle at the bottom, a long blouse, a shawl … and a fan.
"You always take a fan," she says. "That's one thing my grandmother always taught me."
Watch web exclusive footage below:
State of the Nations
The leaders of six Oklahoma tribes talk about recent advances and upcoming projects. 
Cherokee Nation
As a previous member of the Tribal Council, Bill John Baker, principal chief of the Cherokee Nation, emphasized the importance of economics, health and education for the tribe – goals he continues to fight for today.
"Nothing is more important to Cherokee people than access to quality health care," Baker says. "We made historic investments from our businesses to expand and build new health centers, we raised salaries for physicians to meet the industry standard, and in 2019 we will open the largest tribal health facility in the country in Tahlequah.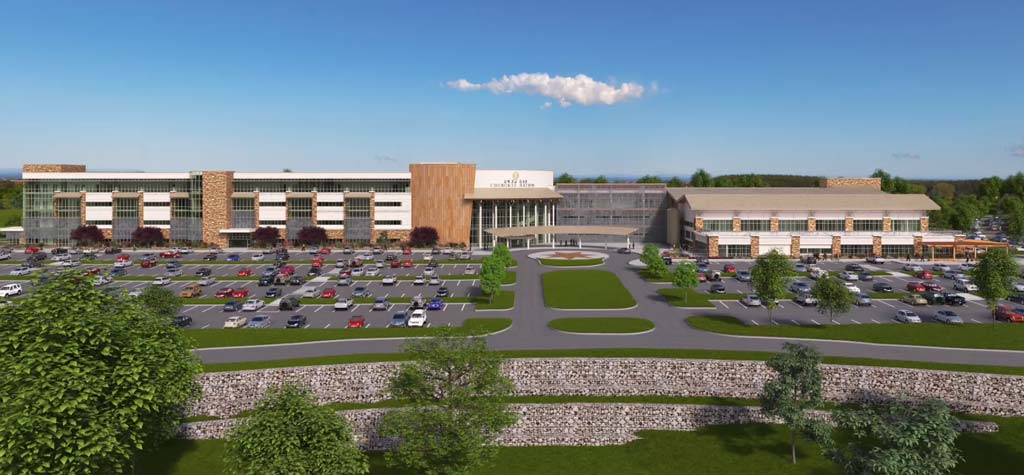 "Through an agreement with the Indian Health Service, we are constructing a four-story, 469,000-square-foot health center and we will soon be hiring an additional 850 health-care [workers] for that new facility. We have the largest health-care system in all of Indian Country, with more than 1.2 million patient visits annually."
Baker also emphasizes the quality of health service.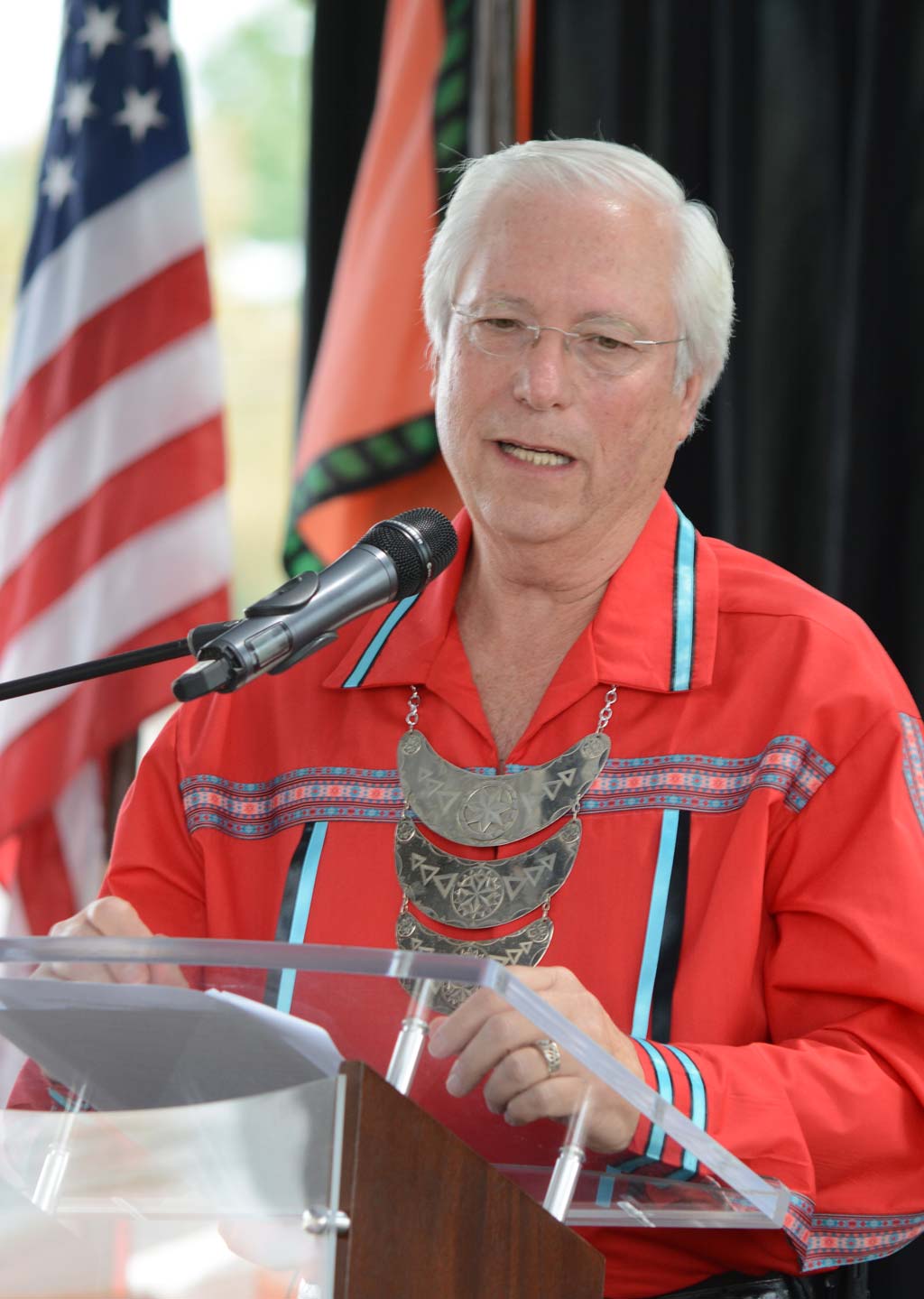 "Our system should also be the best," he says. "Oklahoma State University has plans to install a campus of its medical school in the current W.W. Hastings Hospital when the new facility opens. These investments and expansions will help sustain the health and economy of the Cherokee Nation for generations to come."
Baker reminds that tribal citizens will affect the Nation's prosperity.
"The greatest strength of the Cherokee Nation has always been its people," he says. "That's why we work so hard for our citizens. Building a strong foundation for the future means opportunities for more education and workforce training, access to quality health care, and a safe and secure home to raise a family.
"A strong and successful Cherokee Nation means a stronger Oklahoma. Between our sovereign government and our businesses, the Cherokee Nation is the economic and cultural engine of northeast Oklahoma."
To learn more, visit the Cherokee Nation's website, cherokee.org.
Seminole Nation
Principal Chief Greg P. Chilcoat has a mission: "To create a foundation and an environment that will inspire and empower tribal members for success." Previously a licensed funeral director and chairman of the board at the Seminole Nation Division of Commerce (and currently CEO of that same group), Chilcoat is a member of both the Tusekia Harjo and Deer clans. He was elected chief on a platform of accountability, transparency and leadership. He says those are foundations from which the Nation will approach and improve its future.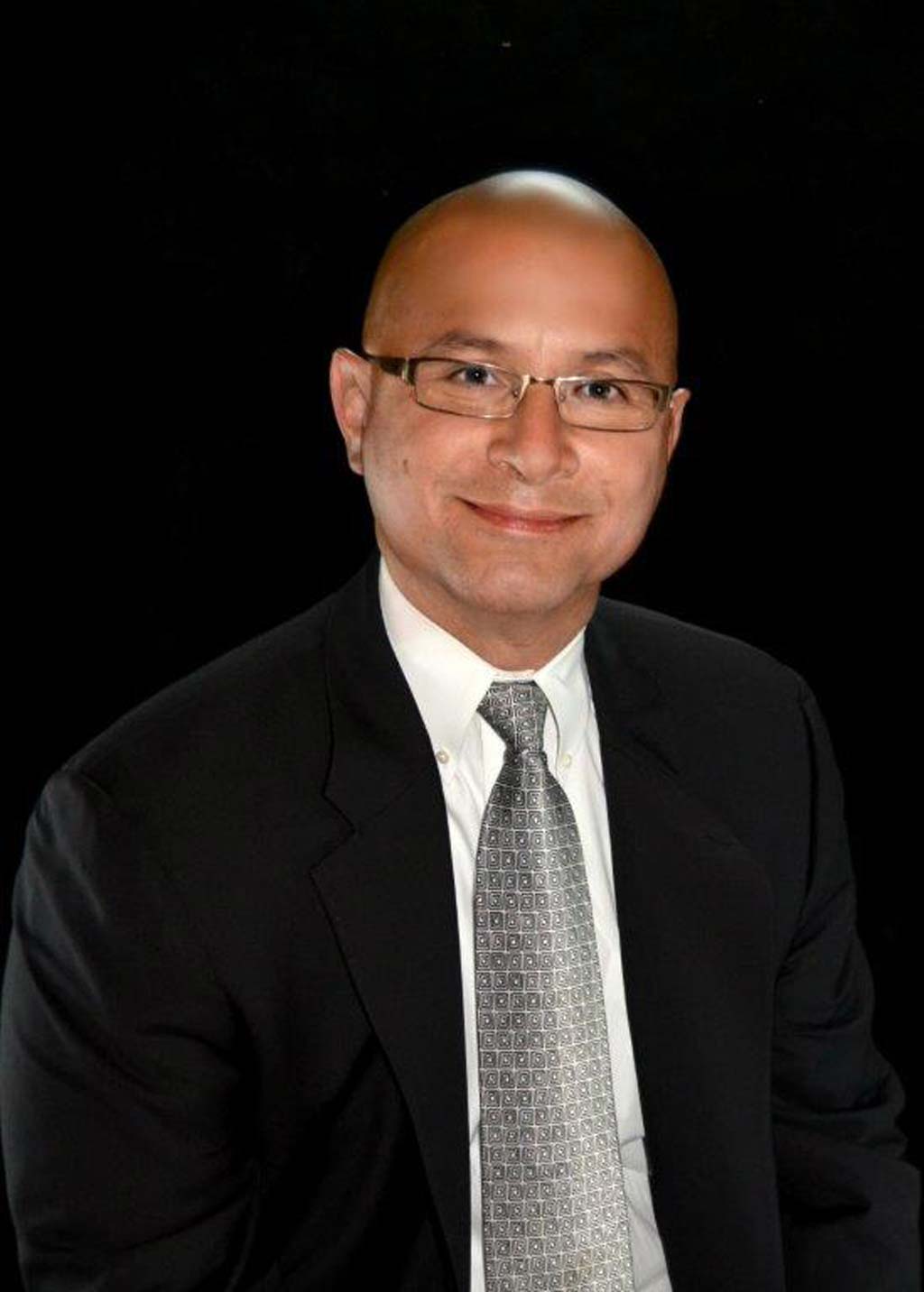 The Nation is tackling economic and education issues, as well as care for seniors and children. The tribe's Department of Commerce has created small economic ventures, such as a janitorial supply company, while collaborating with the Seminole Nation Gaming Enterprise, which has casinos in Seminole, Wewoka and Konawa. 
The janitorial supply opened in late June, and is a subsidiary of Seminole Nation Division of Commerce. It provides janitorial supplies to local businesses and government agencies. The Seminole Nation Vineyard and Winery is located in Seminole, and has a tasting room in the historical Grisso Mansion.
"We still have quite a bit of work to do," Chilcoat says, "but we've made good strides to move forward."
The Nation is also trying to preserve its language. The Pumvhakv School, an immersion school, was opened in 2013, and Chilcoat recently hired a language director for the tribe.
"It is necessary that we progress in that department, that we try to implement that into who we are," he says. "Because I don't want to lose or the Nation to lose that, which was and is a part of our history. Moving forward with our language program, we are in a better place, and the new director … is working diligently to start and maintain the program."
To learn more, visit the Seminole Nation's website, sno-nsn.gov.
Chickasaw Nation
The Chickasaw Nation is "stronger than ever before," Gov. Bill Anoatubby says.
"More Chickasaws than ever before have engaged with our culture," he says. "More Chickasaws are united and working together to move our nation forward."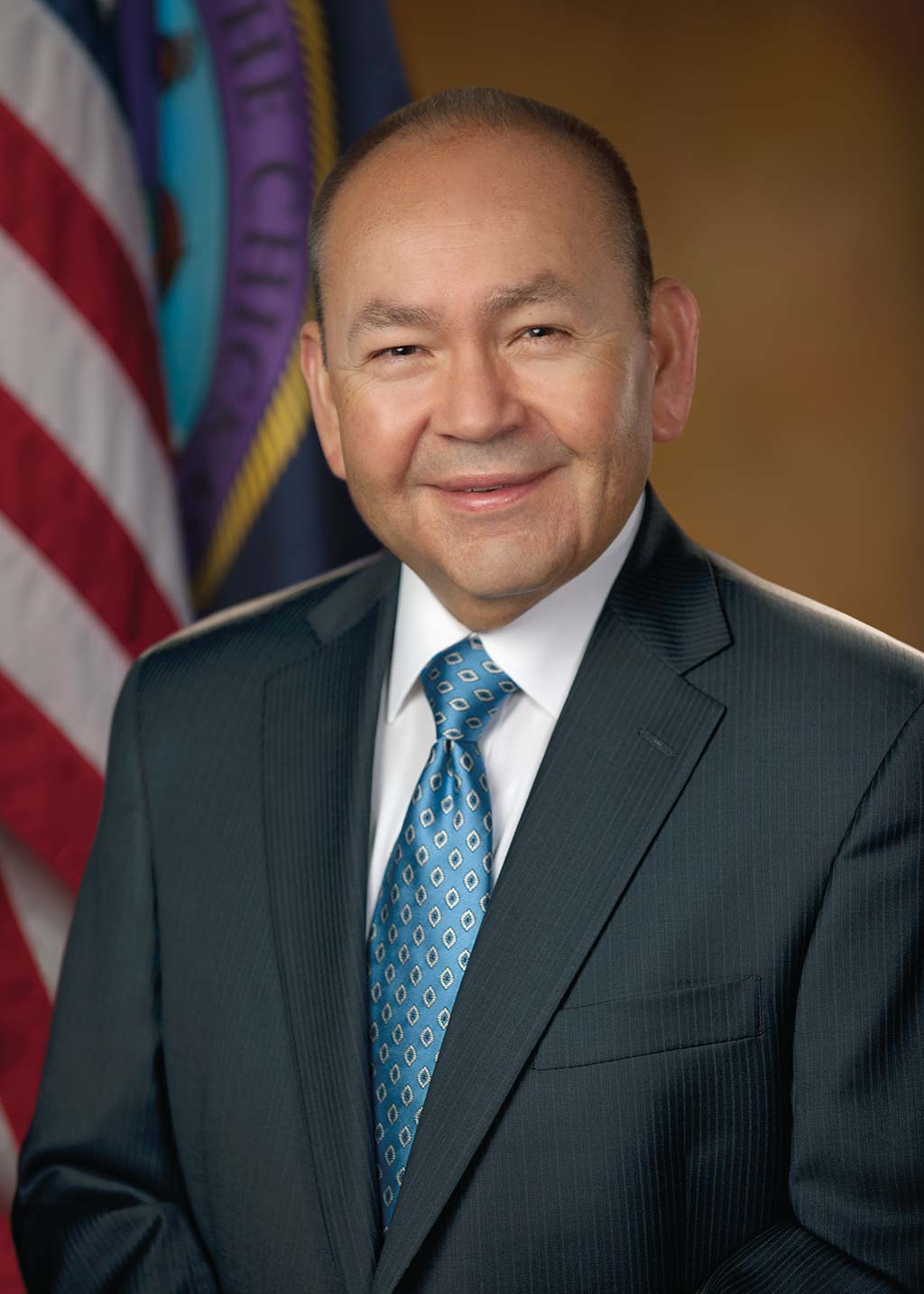 He adds that more than 17,000 Chickasaws have enrolled as tribal members since 2001. Alongside its swelling population, the Nation has seen significant economic development.
"In the early days, we had limited resources and had to be very selective with our efforts," Anoatubby says. "As we experienced success in key areas, such as business, health care, education and housing, and as our businesses began to make more money, we looked for opportunities to expand our efforts."
Those initiatives include facilities, programs and services for seniors and veterans. In 2017, a community center and a senior center were built in Tishomingo. In October, the Chickasaw Nation cut the ribbon on a 15,000-square-foot lodge in Ada to serve area veterans and vets who travel to the medical center.
The Chickasaw also ensure that students receive financial aid; the Nation supports more than 5,000 collegians each year.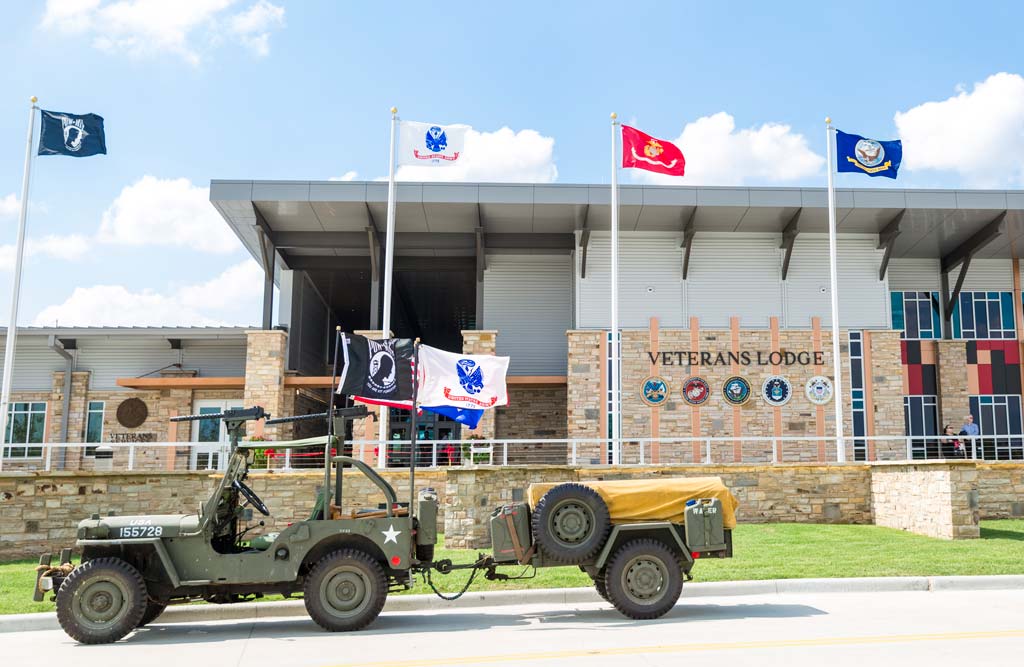 Anoatubby says money available for tuition will increase this year, along with funding for more credit hours (from 12 to 15 hours per semester). Textbook grants will also rise this autumn.
The Nation's growth and success will carry forward, Anoatubby says, because the Chickasaw government remains determined "to enhance the overall quality of life of the Chickasaw people."
To learn more, visit the Chickasaw Nation's website, chickasaw.net.
Choctaw Nation
The Choctaw Nation has seen much growth in the last year, and anticipates much more in the future, Chief Gary Batton says.
Progress has been substantial in business, housing, medicine, education and employment. Business growth has created jobs and revenue for the tribe to invest capital in projects and has provided financial resources for social programs.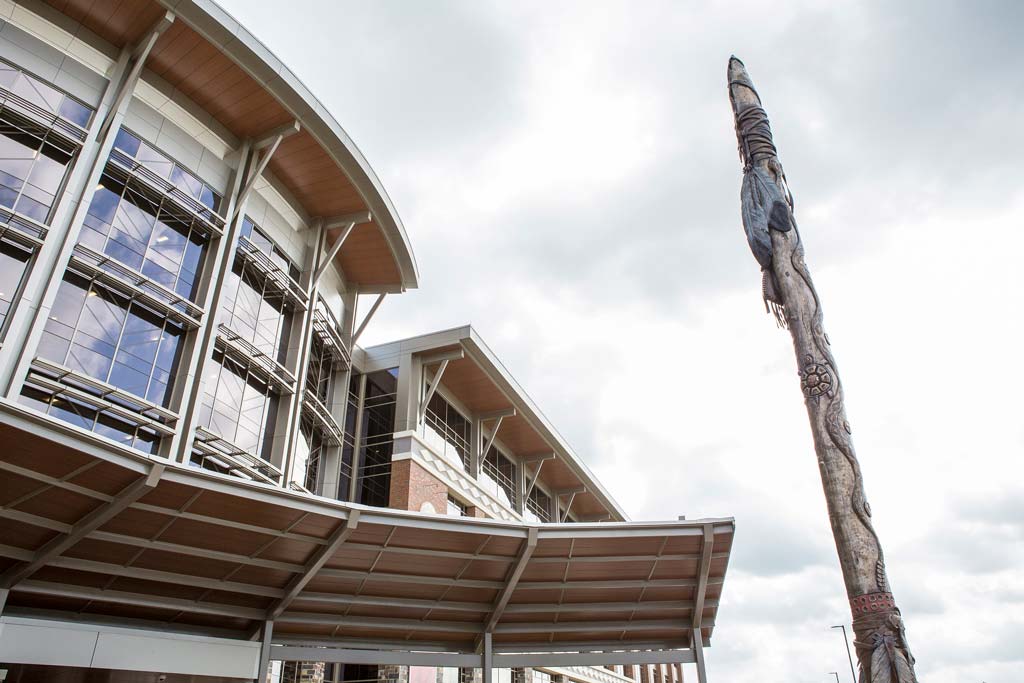 Among the business openings are: the $50 million expansion of the Choctaw Casino and Resort in Durant, which created more than 125 jobs; the third Chili's Bar and Grill franchise for the Nation; Roots Restaurant in Durant; and travel plazas in Hugo, Heavener and Stigler.
In education, the tribe has more than 1,000 youth enrolled in the Choctaw Nation's Workforce Innovation and Opportunity Act, a five-week summer program for 16- to 21-year-olds. The Partnership of Summer School Education also provides intervention in reading and math for 4,100 kindergarten-through third-grade students.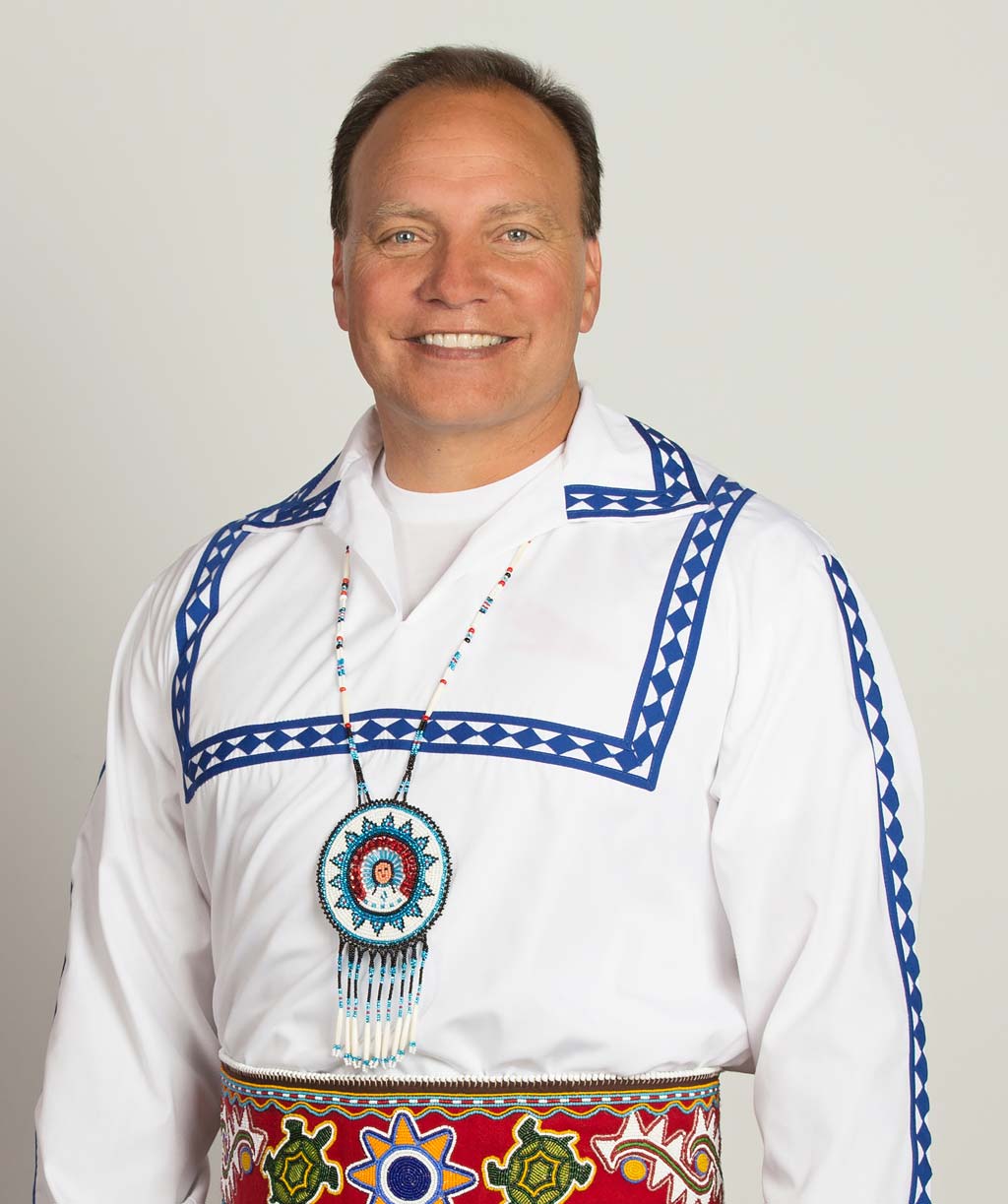 In 2017 and 2018, Choctaw Nation also opened a new tribal headquarters, the Choctaw Nation Regional Medical Clinic and the Choctaw Wellness Center, all in Durant, which added 350 jobs.
The first set of 10 homes through the Nation's home lease-purchase program was dedicated June 15 in Hugo. Each district will have 10 homes through the program this year, totaling 120.
Culturally, the Choctaw Nation will break ground soon on a cultural center called Chahta Nowvt Aya (Choctaw Journey).
"It will eternalize the perpetual cycle of life and learning of the Chahta people," Batton says. "It will be a place to share stories, raise children and open the eyes of guests to the unique beauty and heritage of the Choctaw Nation."
To learn more, visit the Choctaw Nation's website, choctawnation.com.
Muscogee (Creek) Nation
The Muscogee (Creek) Nation has seen much advancement lately, with a slew of projects slated to begin soon that will benefit tribal citizens, Principal Chief James Floyd says.
"Keeping our cultural presence alive, maintaining it and restoring it, looking at economic ventures and looking at recreational aspects for our nation are all key to our progress," he says.
Health care is one of the tribe's recent success stories.
"We have spent a lot of time putting changes in place, including improvements in record keeping and billing, and now we can say our health care is profitable," Floyd says.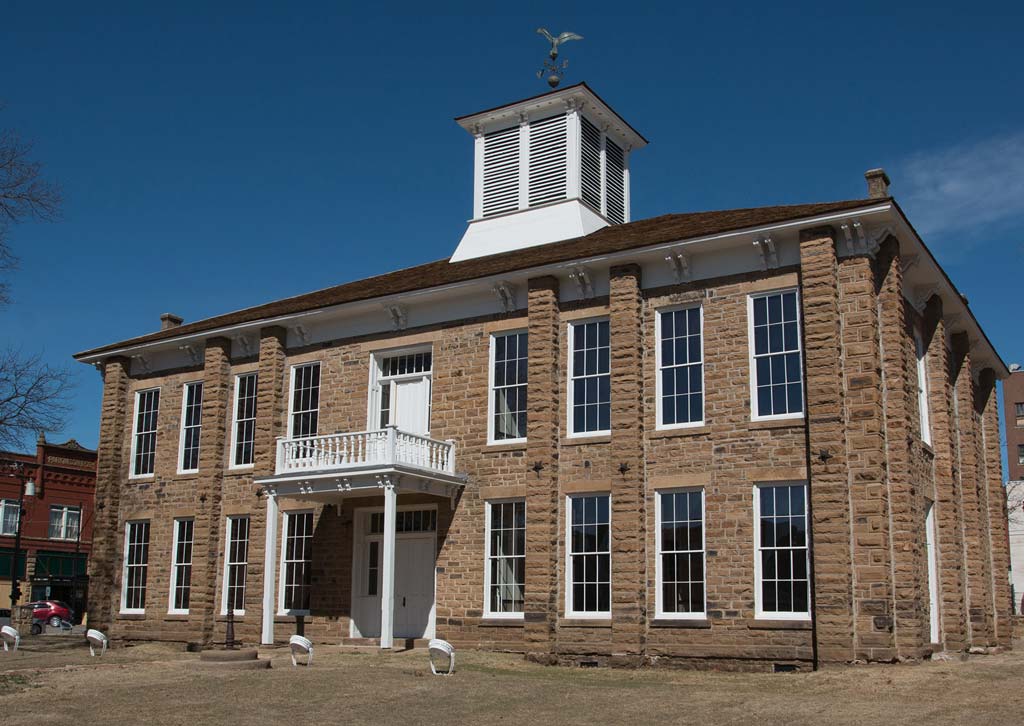 The tribe has three state-licensed facilities, providing care for tribal citizens and the general public, and has invested in two new health-care facilities, the Creek Nation Community Hospital in Okemah and a joint venture taking an existing clinic in Eufaula from 5,000-square-feet to more than 70,000-square-feet.
Other boons include Tulsa's River Spirit Casino Resort, which has won numerous state and national awards and recognition for the property, hotel, casino and restaurants over the last year. The 483-room hotel is fully occupied every weekend, and the tribe aims to develop nearby property for an expansion.
Rehabilitation of the tribe's historic council house in Okmulgee nears completion, with a celebration slated for Nov. 17. The site was the original center of government function for the tribe; it will be restored to its look in the late 1800s.
The master plan announced during Floyd's State of the Nation address in January is moving along well, he says. Among those projects are: a redesign of the tribe's headquarters, which has many buildings more than 40 years old; improvements at the tribe's Omniplex grounds in Okmulgee, including indoor facilities for rodeos and basketball; the creation of a veterans' and citizens' cemetery; and the development of land for industrial and retail use along U.S. 75.
To learn more, visit the Muscogee (Creek) Nation's website, mcn-nsn.gov.
Osage Nation
The Osage Nation has 21,000 members, with a little more than half living in Oklahoma and about 4,000 living in or near Osage County, Principal Chief Geoffrey Standing Bear says. Some tribes are much larger, but the Osage Nation has made notable advancements and has many more underway.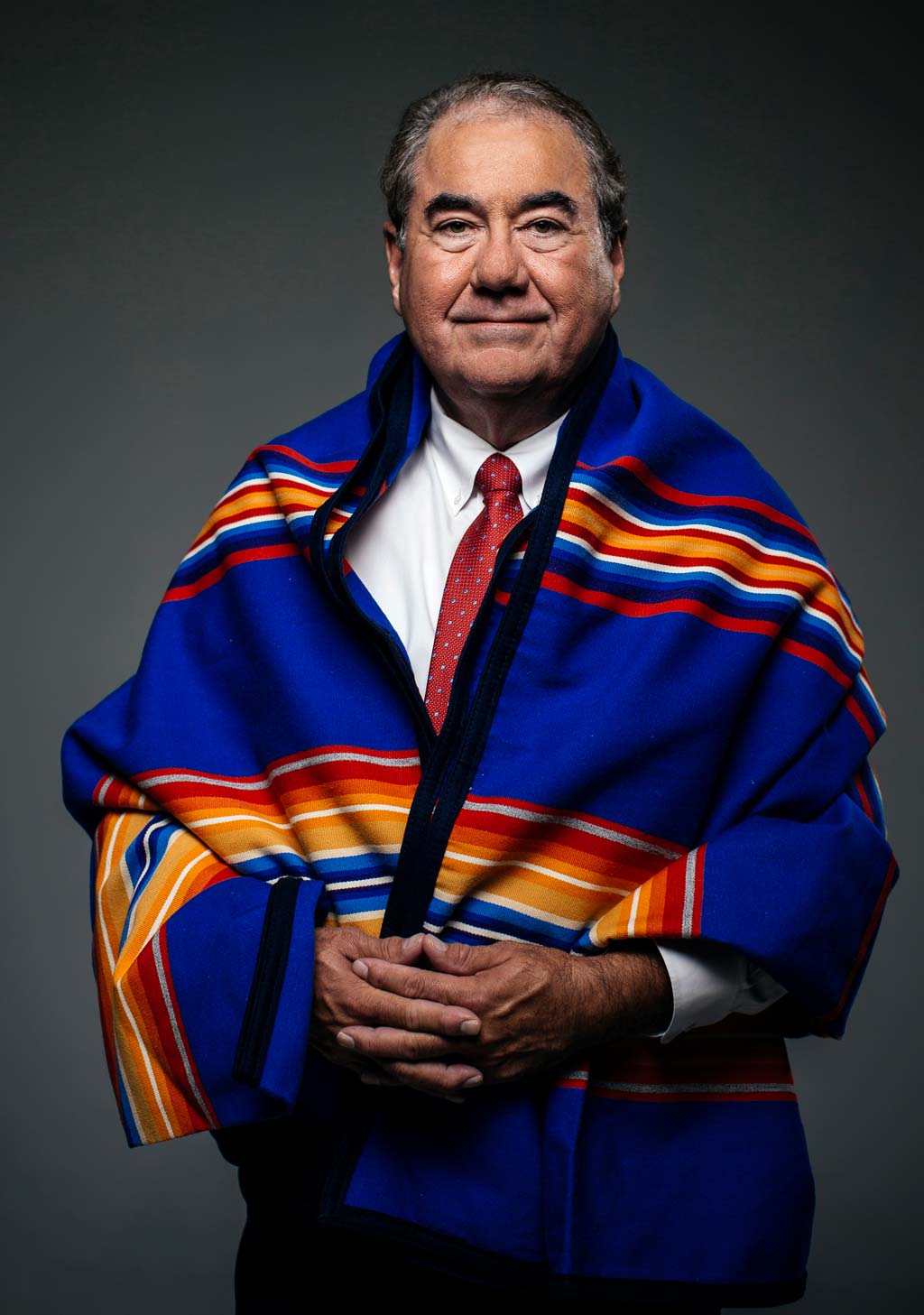 The tribe opens its new casino in north Tulsa on Aug. 29 – going from 3,500 square feet of gaming space to 85,000 square feet, and adding a resort-style hotel and pool and a 15,000-square-foot event center. Inside the expanded casino is a microbrewery for Nine Band beer, which should be in stores in the future.
Standing Bear says language and cultural preservation are two of the most important issues the tribe has focused on in recent years, and several projects are set to have a substantial impact in both areas.
"Our language is endangered, and we have to do it now to save it," he says. "We've learned through research on child development that we need to be working with our youngest members now, so they are our main focus."
The Osage language immersion school, in its third year and serving about 40 students between the ages of 6 months and 4 years, is about to expand through the second grade. In addition, the tribe has about 200 private academy students in different locations, with plans to combine those programs with the immersion school.
The tribe just finished a new ceremonial arbor accommodating several hundred traditional dancers and a new community center in Hominy. A new fitness and wellness facility has been completed in Hominy with another set to be built in Fairfax. The Osage Museum has new exhibits, including one on Osage wedding coats, and has become a local attraction, the chief says.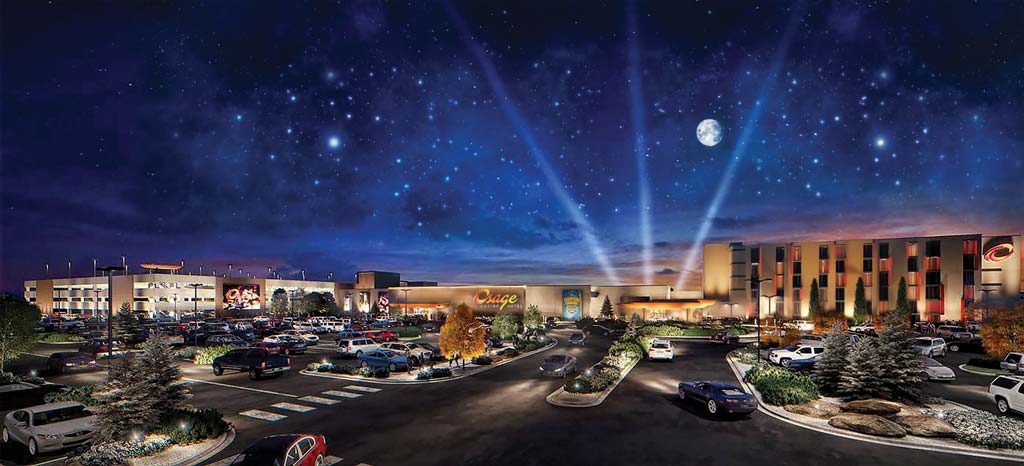 The tribe purchased a 43,000-acre ranch two years ago.
"Our enterprise board has been doing a really great job in developing a tribal cattle operation," Standing Bear says. "And we brought our first buffalo in this summer. We're going to be working on this more in the near future."
Bird Creek Farms is an 80-acre farm being developed in conjunction with several universities as a food source for the Osage people. Several acres are already being cultivated, he says.
To learn more, visit the Osage Nation's website, osagenation-nsn.gov.