Oklahoma Regatta Festival
Sept. 28-30
RiverSport Adventures, OKC
Competitive rowing, kayaking, and dragon boat and whitewater raft racing again find a home at RiverSport Adventures for the Oklahoma Regatta Festival. The event offers competition for collegiate, masters and junior athletes from around the country. This year has a special twist.
"We have a superhero theme for our adventures this year," says Mike Knopp, the Boathouse Foundation's executive director. "We're honoring OKC's first responders – our true superheroes – and adding some comic superheroes for fun."
This theme ties into the foundation's newest philanthropic effort, OKCRespond, which "provides health and fitness programs for OKC's first responders using RiverSport's unique resources," Knopp says.
Spectators can enjoy comic book superheroes like Spider-Man and Batman, along with delicious food and a beer garden. For those with a penchant for adventure, Knopp suggests trying the park's newest feature.
"This year we have a new attraction – Slide the Rapids – which is a 600-foot water slide you do on a tube. It's going to be great," he says.
RiverSport Adventures has the only permanently lighted race course in the country, Knopp says, so spectators should stay late for the OGE NightSprints competitions – from 6 to 9 p.m. Friday and from 6 to 10 p.m. Saturday.
For a full schedule of events, visit riversportokc.org. 
Tulsa

 

Greek

 

Festival
Sept. 20-23
Holy Trinity Greek Orthodox Church, Tulsa
Looking to be Greek for a week? The Tulsa Greek Festival, a city tradition, offers four days of Greek immersion with tasty bites, shopping and family-friendly activities.
VIPs are welcomed at the festival's kickoff Sept. 15, dubbed Santorini Night, at the church. Guests are asked to don all white while sipping on Greek wines and beers and enjoying sumptuous traditional fare.
The fun for everyone kicks off Sept. 20, when the festival opens to the public. Stroll through the agora (market) and find beautiful jewelry and a boutique to peruse. Listen to Greek music or enjoy live performances by traditional dancers all weekend long. Food abounds – gyros, Greek fries and calamari, kefthedes (meatballs), baklava and loukomades (doughnuts).
For those looking to take an interactive approach, try your hand at the Greek French Fry Eating Contest. The winner is dubbed Lord of the Fries. For those with a healthy sense of humor, the second annual Toga Run on Sept. 22 is the perfect way to have some fun and stay active at the same time.
For the first time in the festival's history, activities run through the weekend with Sunday Funday from 11 a.m. to 3 p.m. For a full schedule of events, visit tulsagreekfestival.com.
Grape Stomp Festival
Sept. 30
Canadian River Winery, Lexington
Step outside the traditional festival experience for the Grape Stomp Festival. Blaze Baxter, Canadian River Winery's manager, is proud of the company's use of Oklahoma products.
"We are one of very few wineries in the state to be making real Oklahoma wine from Oklahoma grown grapes – not bulk juice kits and concentrates," he says. "We … feel that makes us uniquely Oklahoman."
The festival offers several food trucks, live music from John the Franklin, a petting zoo and family-friendly activities, with a continued focus on keeping it local.w
"We try to have 90 percent Oklahoma-grown or -crafted vendors at this event, as well as our Farm Market vendors being 100 percent Oklahoma grown," Baxter says.
The main event is the grape stomping, which starts "around 1 p.m. and is free for all," he says. "This is our largest event of the year, and usually a celebration of the end of harvest season, but this year, it also marks the last day before the new liquor laws come into effect – cold beer and wine in grocery stores. So we are calling this year a Prohibition Party."
The free event runs from 10 a.m. to 5 p.m. Visit canadianriverwinery.net for details.
Poteau Balloon Fest
Oct. 19-20
LeFlore County Fairgrounds, Poteau
Mosey over to eastern Oklahoma to discover the 31.7 square-mile, hidden gem hosting the annual Poteau Balloon Festival. Along with 10 stunning hot air balloons to ogle, visitors can enjoy monster truck rides, local food trucks, stilt walkers, wrestling and helicopter rides. Swing by a day early to enjoy the opening night of the carnival with rides galore.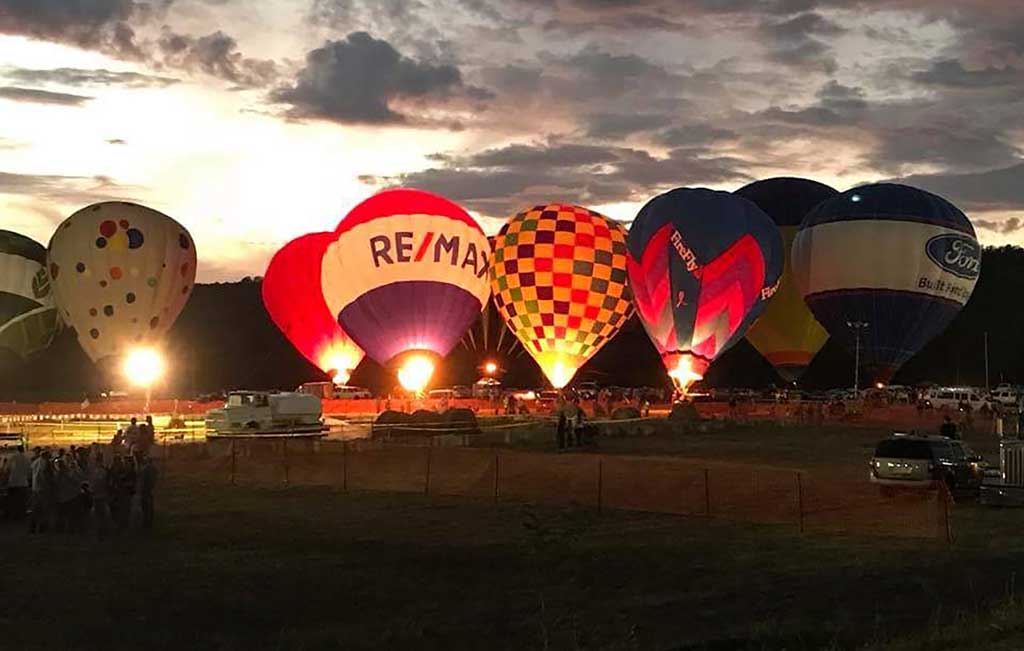 Spectators can see balloon glows at dusk both days, along with tethered balloon rides for adrenaline junkies. If you prefer to stay on the ground, activities include pet costume contests, a 20-foot kite flying over the field, jugglers and a meet-and-greet with balloon pilots.
For a full schedule, visit poteauchamber.com/poteauballoonfest.
Linde

 

Oktoberfest
Oct. 18-21
River West Festival Park, Tulsa
You can find 7,500 bratwursts, 28 gallons of mustard and 1,065 pounds of sauerkraut at Linde Oktoberfest, a boisterous Bavarian celebration that rolls back into River West Festival Park for its 40th anniversary.
Feast on authentic German food and beer, take in adorable dog races, do the chicken dance and jam out to one of 40 bands slated to perform. Festival director Tonja Carrigg says a new development brings even more fun this year.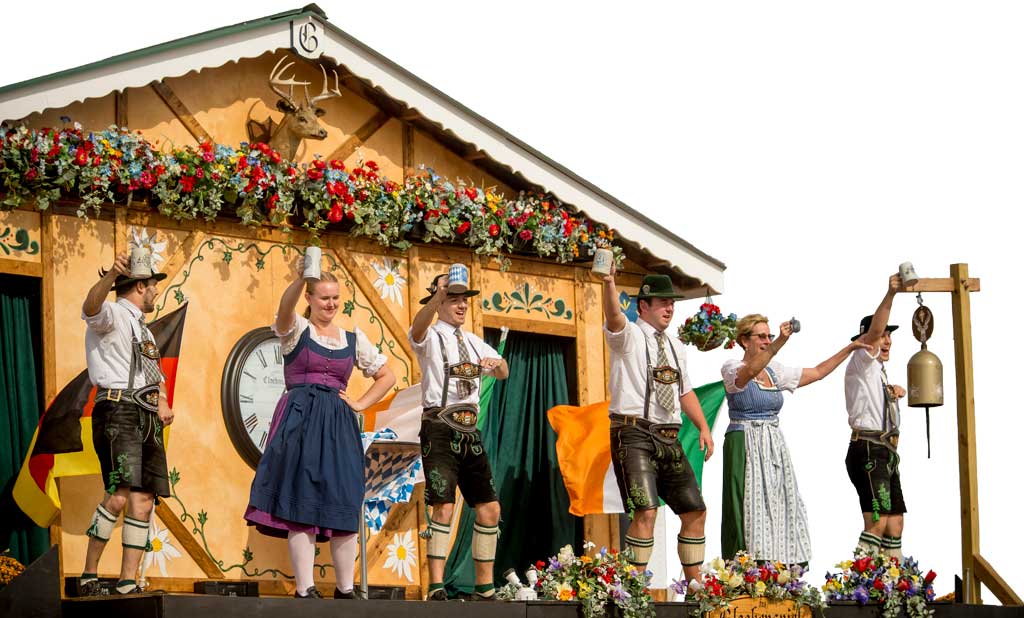 "The Karbach Games Arena features games and friendly competitions, including Bavarian favorites: the Bavarian Strong Stein Hoist, Bier Barrel Races, MaβKrug Races, Carry the Hammerschlagen and the Dachshund Dash," she says.
This festival figuratively transports you to Germany, but you can literally find bits of Oklahoma everywhere you look.
"Where else but in Oklahoma can you find a Bavarian-style zelt (tent) dedicated to Oklahoma-crafted beers?" Carrigg says. "Introduced in 2016, the OK Hoptoberfest zelt is the only zelt at Linde Oktoberfest Tulsa that is strictly Oklahoma brews."
Corporate night, known as Techik Gemutlichkeit, takes place Oct. 17 and is by reservation. The festival is open to the public Oct. 18-21. For more information, visit tulsaoktoberfest.org. 
Pumpkin Festival at Shepherd's Cross
Sept. 25-Nov. 3
Shepherd's Cross, Claremore
The Pumpkin Festival at Shepherd's Cross, celebrating autumn, offers classic festivities, including a pumpkin patch, petting zoo, hay maze and hands-on learning stations. Bring the kids and play games like pumpkin toss and corn cob bowling, and stick around to enjoy the picnic area, where you can snack on a packed lunch or goodies like pumpkin pies, breads, soups and other snacks sold on site. 
Paid activities include wagon rides, pumpkin picking and outdoor scarecrow making. All-day packages are also available at discounted rates for schools and large groups.
For more information, visit shepherdscross.com.
Aviation Festival
Oct. 13
Max Westheimer Airport, Norman
Enjoy an up-close and personal look at Max Westheimer Airport during the University of Oklahoma's 12th annual Aviation Festival.
"This is a perfect opportunity to see the airport up close," airport director Lance Lamkin says. "You get to touch and feel the aircraft, see the airport from the tower's view and visit with people who are flying the aircraft every day. This is a wonderful time for children of all ages to explore the aviation world and see the many facets of the airport, aircraft and careers in aviation."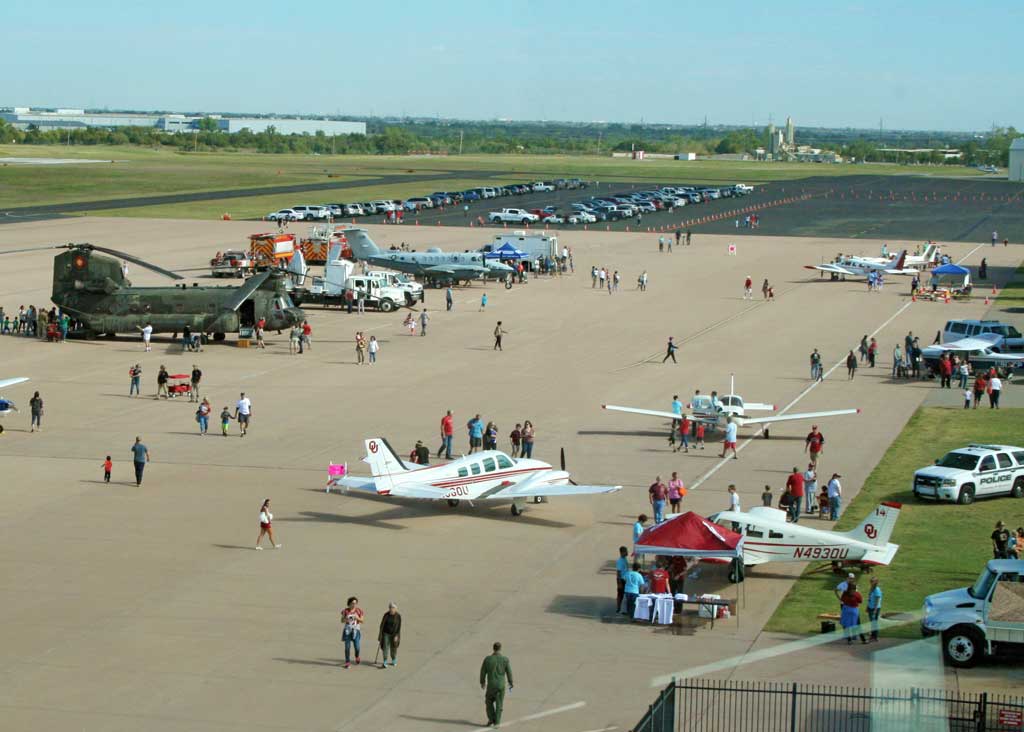 Scores of static aircraft displays include exhibits by the Oklahoma Air National Guard, Oklahoma Highway Patrol, Norman Fire Department, Norman SWAT team and Norman Police Department. Also included is a children's activity area, tours of the air traffic control tower and an open house for those interested in learning about aviation. Appearances from OU mascots Boomer and Sooner round out the day.
The event runs from 9 a.m. to 2 p.m. Visit ou.edu/airport/events/festival for more information.
Dusk Till Dawn Blues Festival
Through Sept. 2
OK Blues Hall of Fame, Rentiesville
dcminnerblues.com
Coweta Fall Festival
Sept. 13-15
Downtown
cowetachamber.com
Skiatook Pioneer Day Festival and Rodeo
Sept. 13-15
Central Park
skiatookchamber.com
Scotfest
Sept. 14-16
Broken Arrow Events Park
okscotfest.com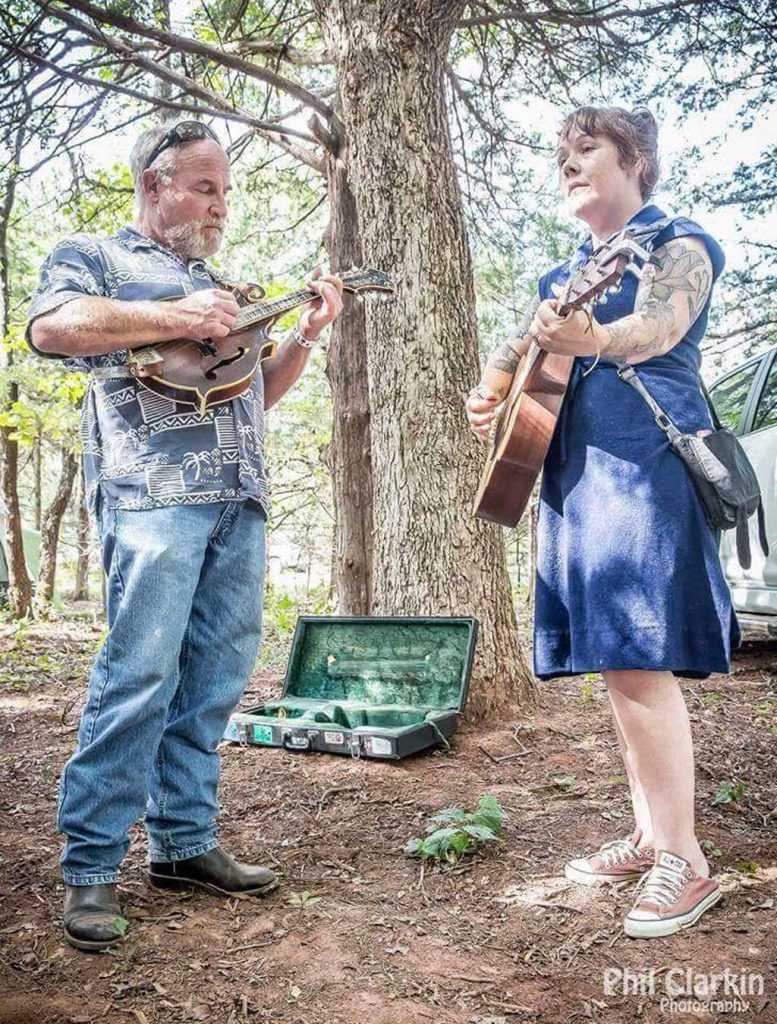 Stone River Music Festival
Sept. 14-16
343188 E. 870 Road, Chandler
stonerivermusicfestival.com
Arts 'N' Action Festival
Sept. 15
Tillman County Courthouse Square, Frederick
ramonatheatre.com
Wings and Wheels Festival
Sept. 15
Anadarko Municipal Airport
anadarkochamber.org
Elk City Fall Festival
Sept. 15-16
Convention Center
elkcitychamber.com
Medicine Stone Music Festival
Sept. 20-22
Diamondhead Resort, Tahlequah
medicinestoneok.com
MojoFest
Sept. 22
East Village, Tulsa
tulsadaycenter.org/funding/mojofest
Mesta Festa
Sept. 23
Perle Mesta Park, OKC
mestapark.org
International Festival
Sept. 28-30
Elmer Thomas Park, Lawton
lawtonok.gov
Rock Island Arts Festival
Sept. 28-30
Rock Island Depot, Chickasha
rockislandartsfestival.org
Fin and Feather Fall Festival
Sept. 28-30
Fin and Feather Resort, Gore
finandfeatherresort.com
Haunted Castle Halloween Festival
Sept. 28-Oct. 27
Castle of Muskogee
okcastle.com
Fiesta de Las Americas
Sept. 29
Capitol Hill, OKC
historiccapitolhill.com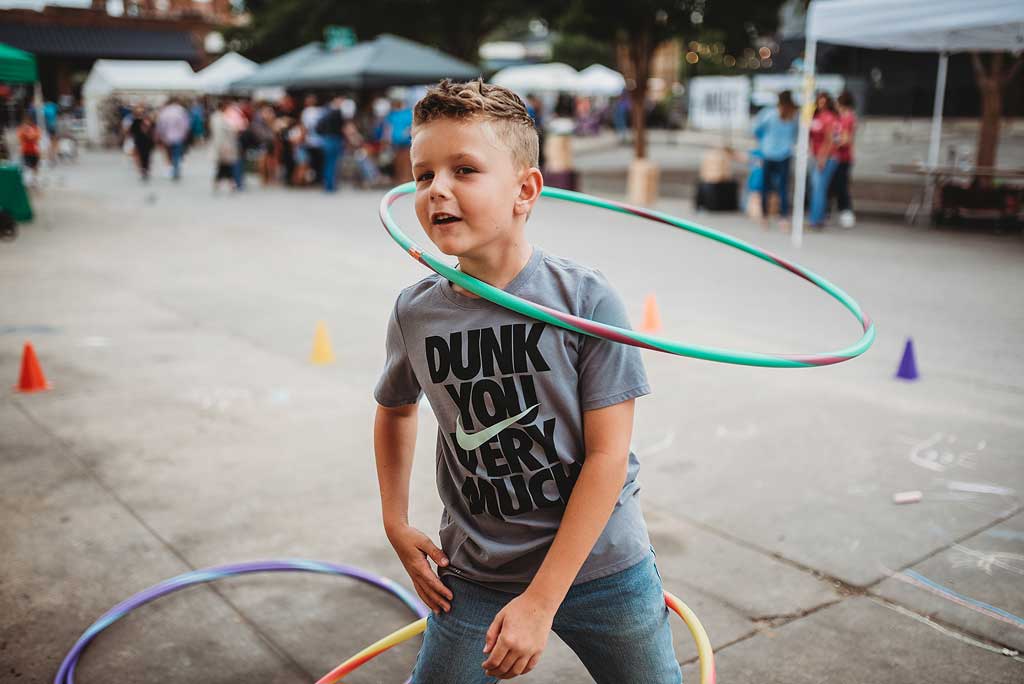 Plaza District Festival
Sept. 29
Plaza District, OKC
plazadistrict.org
Hennessey Wine and Chocolate Festival
Sept. 29
Memorial Park
hennesseyok.org
Sucker Day Festival
Sept. 29
Main Street, Wetumka
travelok.com
Fall Festival at the Orr Family Farm
Sept. 29-Nov. 10
Orr Family Farm, OKC
orrfamilyfarm.com
Honobia Bigfoot Festival and Conference
Oct. 5-6
Kiamichi Mountain Mission Campgrounds
honobiabigfoot.com
Oklahoma Czech Festival
Oct. 6
Main Street, Yukon
czechfestivaloklahoma.com
Idabel Fall Festival
Oct. 6
Downtown
idabelchamberofcommerce.com
Pelican Festival
Oct. 10-13
Wolf Creek Park, Grove
pelicanfestok.com
EdFest
Oct. 12
Edmond Festival Market Place
edfestokc.com
Illinois River Jam
Oct. 12-13
Peyton's Place, Tahlequah
illinoisriverjam.com
McNellie's Harvest Beer Festival
Oct. 13
McNellie's Public House (downtown), Tulsa
mcnellies.com
ShalomFest
Oct. 14
Temple Israel, Tulsa
templetulsa.com
Arbuckle Mountain Park Fall Bluegrass Festival
Oct. 15-21
Arbuckle Mountain Park, Davis
chickasawcountry.com
Boo on Bell Fall Festival
Oct. 18-20
Main St. & Bell Ave., Shawnee
shawneeok.org
Robbers Cave Fall Festival
Oct. 19-21
Robbers Cave State Park, Wilburton
robberscavefallfestival.com
Owasso Harvest Festival
Oct. 20
Rayola Park
cityofowasso.com
National Weather Festival
Oct. 20
National Weather Center, Norman
nwf.nwc.ou.edu
Talihina Fall Foliage Festival
Oct. 27
Talihina School Agriculture Barn
talihinacc.com
Beavers Bend Folk Festival and Craft Show
Nov. 9-11
Beavers Bend State Park, Broken Bow
forestry.ok.gov
Chickasha Festival of Light
Nov. 17-Dec. 31
2400 S. Ninth Street
chickashafestivaloflight.org
Minco Honey Festival
Dec. 1
Minco High School
minco-ok.com