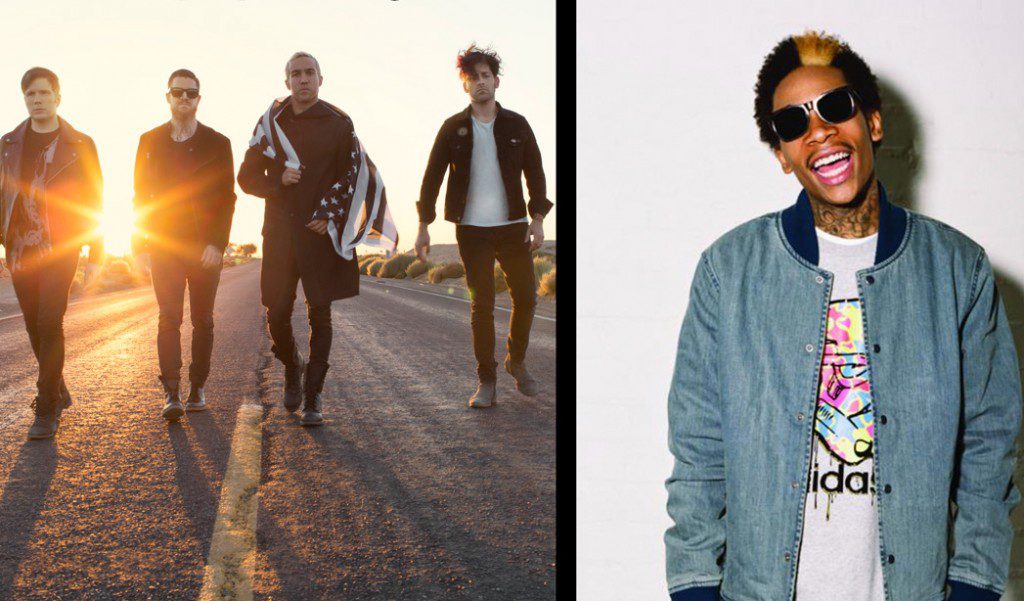 Wednesday, July 22 –
Multi-platinum artists Fall Out Boy & Wiz Khalifa demolish genre walls with their collaborative tour, The Boys of Zummer. Some who are unfamiliar with the artists might think this joined effort is a little odd, but the genre wall for these artists is more translucent than their musical colleagues. Fall Out Boy has enjoyed success as a punk rock band from Chicago. The group has an extensive resume of hit singles along with MTV awards and Grammy Award nominations. May 2003 marked the month of Fall Out Boy's debut album Take This Your Grave. The album was certified gold with three lead singles: "Dead on Arrival," "Grand Theft Autumn/Where Is Your Boy" and "Saturday." The album is often said to be the precedent album of pop-punk rock culture. With its success, the band sought to dip its toes in a different genre, collaborating with hip-hop gods Timbaland, Pharell and Kanye West.
Wiz Khalifa has a similar resume as Fall Out Boy, with his underground success and the still-popular Pittsburgh theme song "Black and Yellow." Although Khalifa got his musical start in hip-hop, the founder of Taylor Gang records has experienced crossover success with his current hit "See You Again," which is featured on the Furious 7 soundtrack. The tour's genesis arrived with Khalifa's desire to tour with a rock band he listened to while growing up. "I wanted to go on tour with a group that has a huge fan base and similar feel of music," Khalifa tells The Clevelander. On Wednesday, July 22, The Boys of Zummer tour arrives at Tulsa's BOK Center. For more information, visit www.bokcenter.com.