If you've ever watched a televised beauty pageant – Miss USA, Miss America or Miss Universe, among others – chances are you've seen one of those gorgeous, accomplished women sporting a Sherri Hill original gown.
Hill, a Minco native, has also dressed the likes of entertainment royalty – Carrie Underwood, Selena Gomez, Ariana Grande and Miranda Lambert, to name a few. She even gave Kendall Jenner, one of the most recognizable models in the world, her first-ever runway gig during New York Fashion Week 2011.
Hill's life is indisputably full to the brim with success, but behind the glitz and glamour of the Sherri Hill brand is an Oklahoman whose love for family outshines all else.
As a child growing up in a rural town 40 miles southwest of Oklahoma City, Hill spent much of her time in her family's retail store, Branum's, where she got the initial touches of inspiration that would lead to a prolific career.
"We were a large family, and each of us was given the opportunity to work part time when we reached the age of 7," Hill says.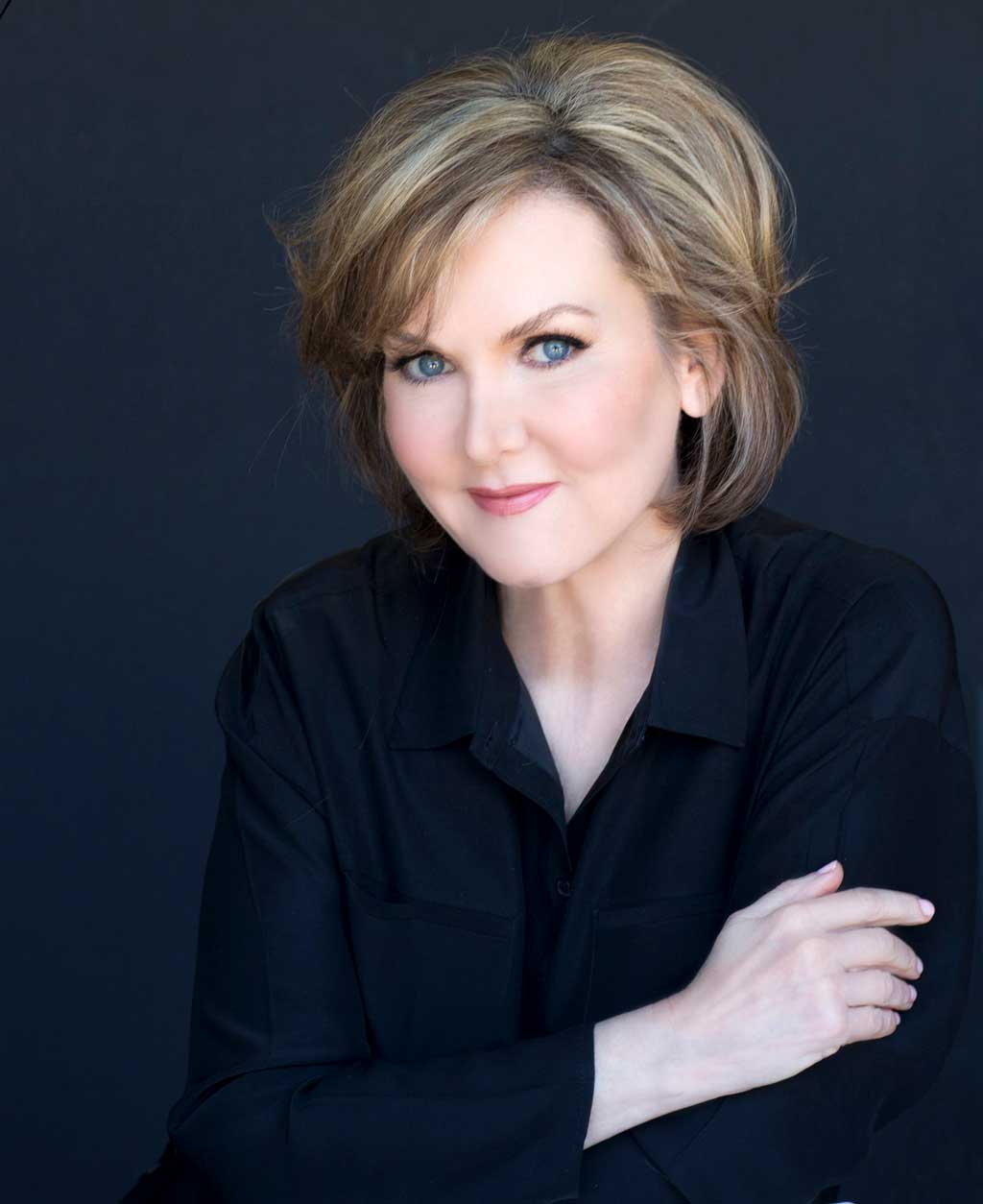 The store, which sold everything from shampoo to school supplies to fabric, became the backdrop for Hill's first fashion creations.
"I loved working there," she says. "The fabrics were especially appealing … my favorite part of the store. The cottons and practical prints became beautiful silks in my child's imagination. I visualized amazing ball gowns instead of practical blouses and day dresses. At that time, I didn't even know there was a career in design; I just loved the color."
After she showed such an interest in fabrics, Hill's father let her dress the store's front window mannequins – an act of inclusion she wouldn't forget.
"My father was especially encouraging and allowed me to feel I was an important part of the business," she says.
Her childhood fascination bloomed into an adult trade. Hill attended the University of Oklahoma, where she studied fashion design and met her husband, Charles. After college, she spent years designing for major brands, but took a leap of faith and began her own label in 2008. The risk paid off: The Sherri Hill brand of evening wear, wedding gowns, prom dresses and accessories is sold in more than 1,000 stores in 30 countries.
Despite her accomplishments, Hill understands the fickle nature of fashion.
"I don't think there is ever a time when a designer can feel, 'I've made it.' There can be successes, but in this career, you are only as good as your latest collection," she says. "I think this healthy fear of failure is one of the strongest motivators. By the time we know a collection is successful, we have finished designing the next season."
Hill's appreciation for family is evident when she speaks about her highest career point, which isn't watching one of dozens of Miss USA contestants win in her gowns or seeing her business soar to the highest levels of success. No, her pinnacle was when she "realized that my husband and all my children would be working together in a family business. Surrounding yourself with gifted, strong people makes success more likely. I am lucky that many of these talented people are family."
The Sherri Hill corporate office moved to Austin, Texas, following a 2011 tornado that wiped out the brand's warehouses and offices in Oklahoma. Two of Hill's four children already lived there, making the move that much easier. However, Hill still "considers Oklahoma home" and attributes much of her success to those roots.
"My childhood in Oklahoma shaped my career in many ways," she says. "Oklahomans are raised with a strong work ethic, combined with the confidence that if we work hard enough, anything is possible. The ability to dream big and the belief that hard work can make that dream reality is the best gift a designer can receive."