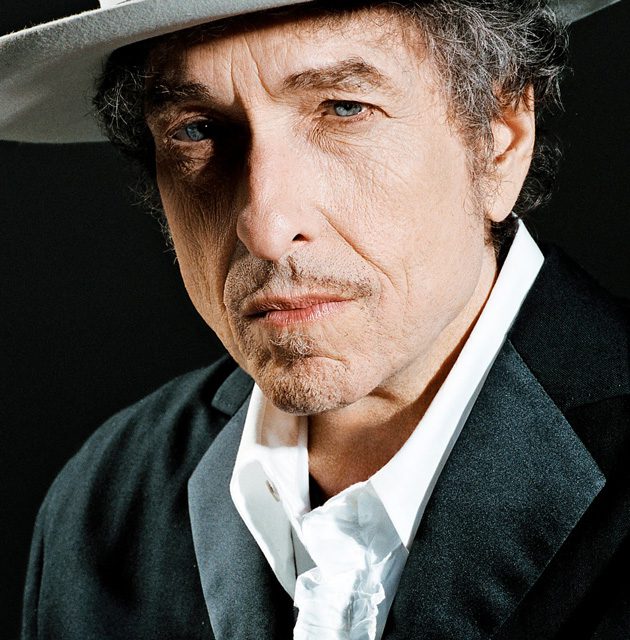 Saturday, May 2 – 
"Radical artists that shook the very essence of humanity. Revolutionaries with vision and foresight. Fearless and sensitive at the same time. Revolution in style and scope. Radical to the bone. Songs that cut you to the bone. Renegades in all degrees, doing songs that would never decay, and still resound to this day," Bob Dylan said about Elvis, Jerry Lee, Carl Perkins and Johnny Cash in the speech he gave while accepting MusiCares' Person of the Year Award in February. His own words singing praise of these music legends describe the man and musician Dylan is and has always been, and it was those kind of rare talents who shaped his sound.
That sound, evolving throughout his career, produced greats like "A Hard Rain's A-Gonna Fall" (1963), "Like a Rolling Stone" (1965), "Mr. Tambourine Man" (1965) and "All Along the Watchtower" (1967). Dylan's greatest moments were cloaked with his folk-rock assonance and powerful lyrics.
One of his greatest influences was Oklahoma native Woody Guthrie. At one point in Dylan's young career, all he wanted to play were Guthrie's songs.
"His songs are something else … [they] made everything else come to a screeching halt," he said of Guthrie's music in his 2006 memoir, Dylan: Chronicles Volume One. "I said to myself I was going to be Guthrie's greatest disciple."
In February, Dylan released his 36th studio album, Shadows in the Night, his take on 10 American standards. While some records on the album use the power of a small orchestra, others rely on Dylan's five-piece band. The covers include "I'm a Fool to Want You," "Stay With Me" and "Some Enchanting Evening."
This month, Dylan will give Oklahomans a special treat, playing at three different venues within the same week. On May 2, he'll be at Thackerville's WinStar World Casino; on May 3, he'll be in Oklahoma City at the Civic Center Music Hall; and on May 9, Tulsa's Hard Rock Hotel and Casino will welcome him to The Joint's stage. For more information, visit www.winstarworldcasino.com, www.okcciviccenter.com or www.hardrockcasinotulsa.com.