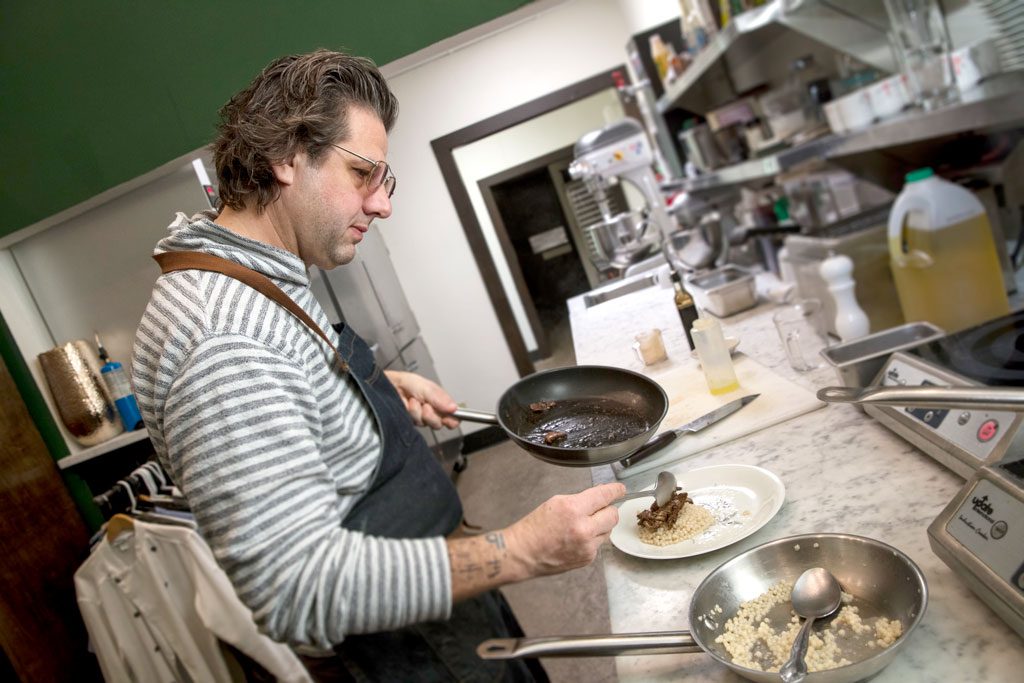 Eric K. Smith, executive chef and managing partner at VZD's, the Crown Room and Sara Sara Cupcakes, pretty much always knew his life would take the foodie footpath.
"I knew since I was 10 or 12 that I wanted to cook professionally in some capacity," he says. "It took a while to figure out how to go about it, coming from a tiny town in rural Oklahoma. It was a little tough to navigate."
Smith's latest venture, the Crown Room, is inside VZD's Restaurant and Bar, a historic and much beloved former drug store on North Western Avenue in Oklahoma City.
"VZD's is incredible to be a part of," he says. "It has been reinvented three times over its 43 years. It is such a cool opportunity, and with that comes the obligation to carry out the tradition of live music. We have figured out what a 2018 VZD's music program should look like: a diverse mix of open mic, old and new local acts, and touring national acts. We have live music about four nights a week."
Situated within is the Crown Room, a collaborative culinary operation in which the chef and the diner(s) work painstakingly on a unique menu and dining experience to suit any need. With multiple sommeliers, audio-visual amenities and endless possibilities, guests can create a one-of-a-kind meal, Smith says.
"The Crown Room came about as a vision of myself and Nelson Bolen, my business partner," Smith says. "An all-custom, one-table, tasting-menu restaurant allows us to have no limits. We incorporate all senses; music and aromatics are a big part of the meal. Every meal is a different venture and adventure in the Crown Room."
While Smith's specialty may be planning a meal according to your tastes, he has his own personal favorites. He loves to cook osso bucco: veal shanks braised in aromatic vegetables and red wine. As for what someone else can cook for him, Smith prefers a soft-shell po'boy from Mother's Restaurant in New Orleans.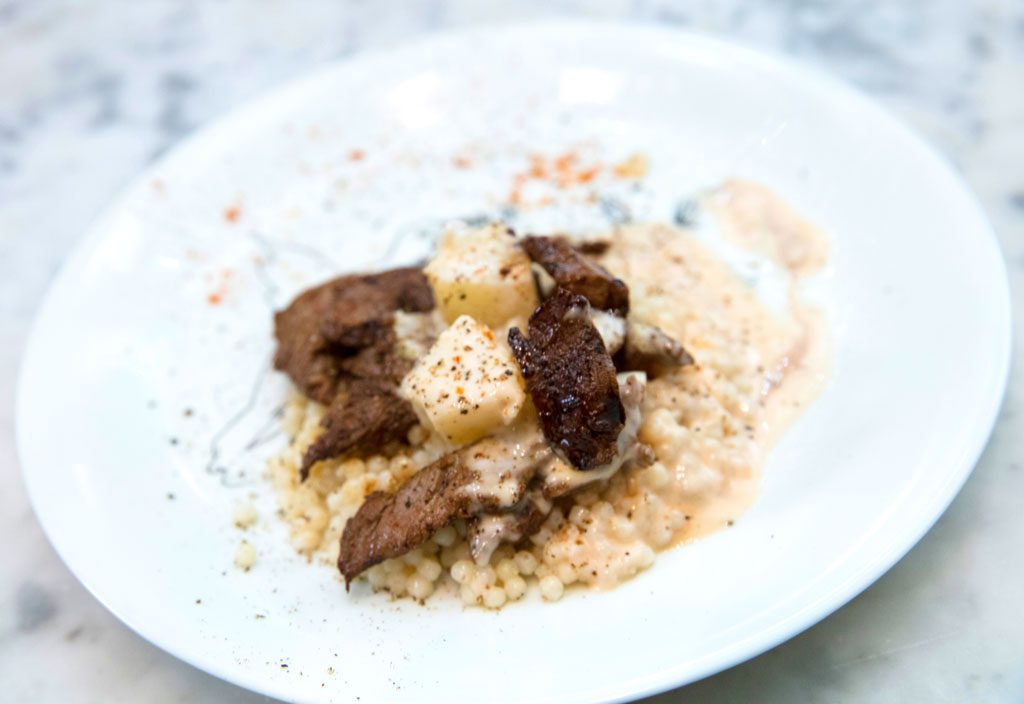 Israeli couscous
with spicy coconut and pineapple reduction (serves 6)
2 tablespoons chopped red onion
1 clove garlic
2 tablespoons olive oil
1/2 cup white wine
2 12-ounce cans coconut milk
4 tablespoons chopped pineapple
1 1/2 teaspoons salt
3 grinds fresh pepper
1 teaspoon sriracha sauce
Zest lime
4 cups cooked Israeli couscous
Sautee red onion and garlic in the olive oil.
Deglaze with the white wine.
Add the coconut milk, pineapple, salt, pepper, sriracha and lime zest.
Reduce y 1/3.
Serve ith couscous and choice of protein.