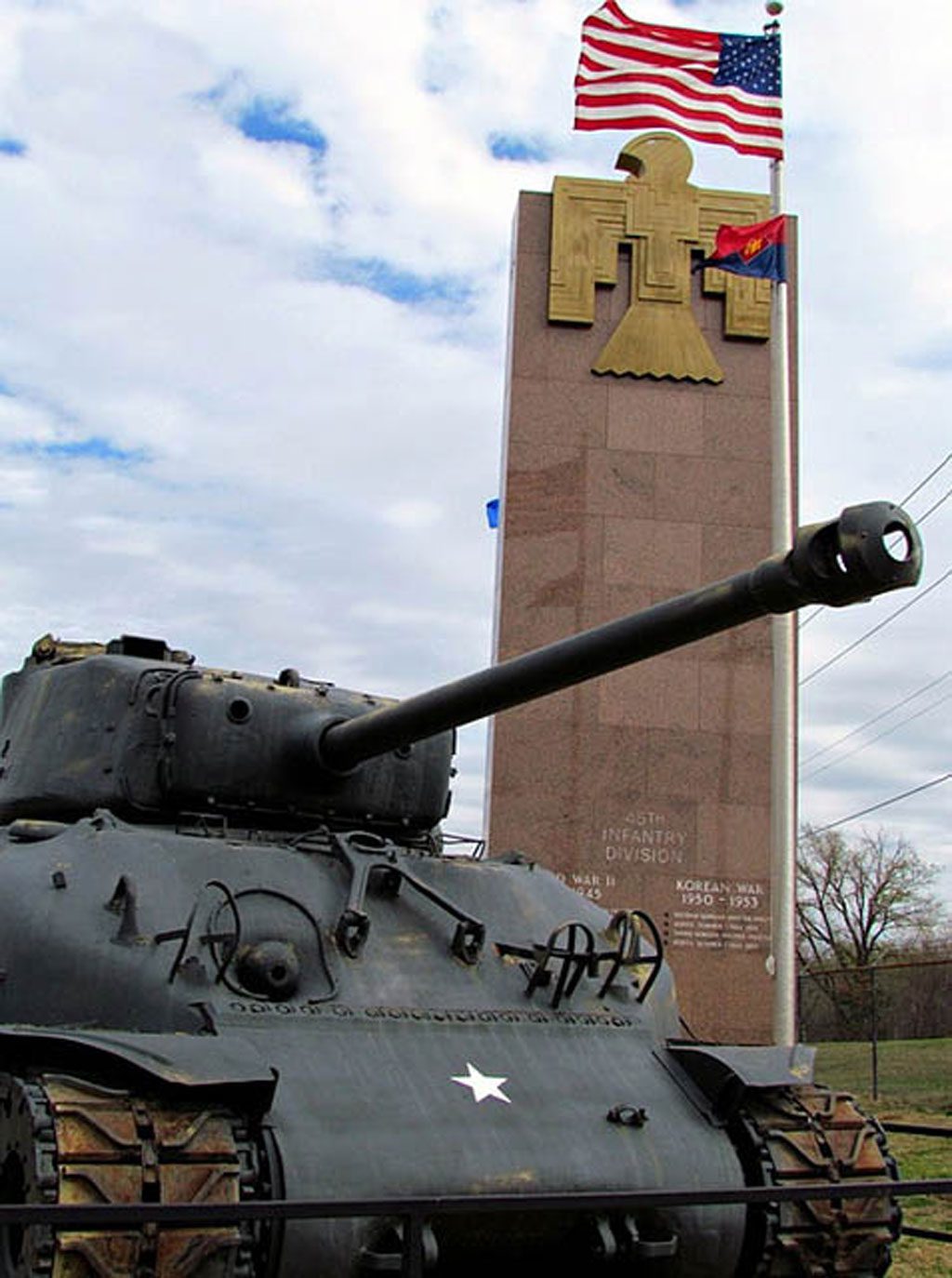 A museum with the world's largest public collection of items once belonging to Adolph Hitler can be found at the 45th Infantry Division Museum, which has about 500,000 World War II artifacts, but not all are on display.
In addition to the Hitler collection, the Oklahoma City museum has the widely recognized Jordan Reaves U.S. Military Firearms Collection, which curator Michael Gonzales describes as "fabulous."
The Reaves collection is superseded only by ones at the U.S. Military Academy and the Smithsonian Institution. West Point's collection is not fully on display, while none of the Smithsonian's can be seen by the public.
"You will see historic American military firearms in the Reaves collection that you won't see anywhere else in the world," Gonzales says.
World War II buffs will recognize the iconic "Willy and Joe" cartoons drawn by Bill Mauldin, who won a Pulitzer prize for these illustrations.
"The museum has the largest collection of Mauldin's two cartoon characters … who came to epitomize the American soldier during the second World War," Gonzales says.
Maulden started his career when the 45th Division headquarters recognized his talent as a cartoonist. Every Friday afternoon Mauldin was sent to the back lines, away from the military front, where he drew cartoons for his division's newspaper, Gonzales says. Most of his work appeared in 1944 and 1945.
Along with its wide collection of famous artifacts are displays of captured enemy weaponry from Nazi Germany and then-Communist countries.
"Primarily the museum exists … as a memorial to those Oklahomans who have sacrificed life and limb in support of the nation and the freedoms the we all enjoy today," says Gonzales, adding that the facility also provides an education for younger people not taught about World War II in school.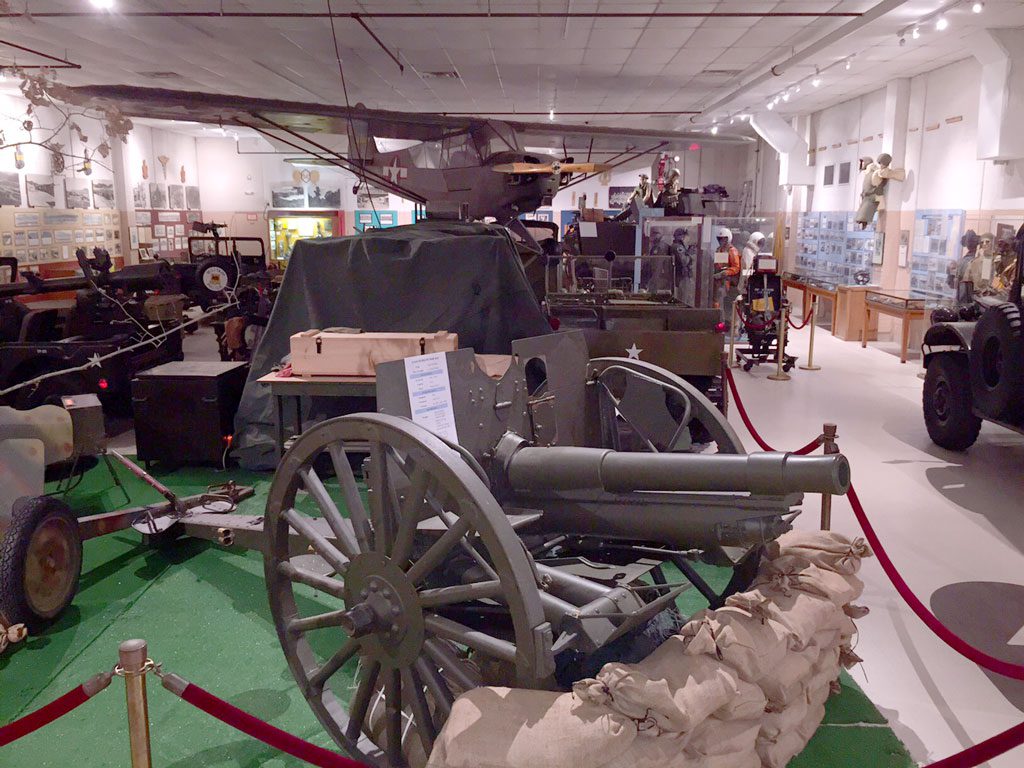 The 45th Infantry Division, created in 1920, drew its soldiers from Oklahoma, New Mexico, Colorado and New Mexico. It reverted to various National Guard units after World War II.
Those wanting to donate World War II material must follow guidelines. Gonzales says the museum has Class A uniforms "coming out our ears," but he will accept combat boots, field jackets and German helmets because they are generic, historic artifacts.
Gonzales won't accept a World War II Japanese weapon because the 45th Infantry Division did not serve in that area then.
"I'm looking for more generic stuff – elements of enemy captured artifacts," such as steel pots and backpacks, Gonzales says.
Touring the 27,000-square-foot museum can take from 30 minutes to three hours, with another two hours for the 15-acre Thunderbird Military Park, where the facility sits.
"The park is filled with more than 70 different kinds of military vehicles, including artillery pieces, armored pieces, [and] rotary and fixed aircraft," Gonzales says.
For more information on the museum, Visit 5thdivisionmuseum.com.