Money, money, money
Whether the bride's or groom's family pays for the wedding or you fund the big to-do yourself, knowing how much you have to spend from the get-go eases the stress of making decisions later and gives you a good idea of what you can and cannot do.
Pick your party
Who is the maid or matron of honor? Who is the best man? Before bestowing such honors on best friends, the newly engaged couple should discuss how much those special people should be involved in the wedding planning. From "not at all" to "enthusiastic wedding planner," let them know your expectations up front to avoid conflict down the road.
To plan or not to plan?
Perhaps one of the biggest choices you make is your planner. Your eager Aunt Margaret may offer to do it all for you, and you might take her up on it. You might also eye that upscale planner who rocked your best friend's wedding. Or you might want to do it all yourself. Choose wisely and early.
Who's coming?
Make a rough draft of your guest list before you pick your venue to ensure that you've got enough space. Revisit the guest list just before mailing invitations.
When and where
Select a date and choose a place. Popular wedding venues in Oklahoma include the rustic Pecandarosa Ranch outside Claremore, the elegant Campbell Hotel ballroom in Tulsa and the iconic Mayo Hotel. Get ahead of the curve – these places book up quickly.
Other reservations…
When you book your venue for the ceremony, reserve other spaces at the same time, especially if your rehearsal dinner, reception and farewell brunch are in different places.
Sealed in stone
You and your fiance might consider traditional gold bands, or you might look at a trendier set, such as the leaf garland band from the Penny Preville collection at Bruce G. Weber. Either way, don't put off buying rings until the last minute.
Your romantic getaway
Consider a travel agency to book an all-inclusive trip and utilize its expertise, like that of Warren Place Travel in Tulsa, an award-winning Preferred Sandals agency.
Eats and treats
Formal sit-down dinners and the more recent fad of food trucks are still viable meal options – but the trend of small plates, including fine dining cuisine, is another alternative to a buffet.
Special cocktails
If serving alcohol, consider creating one or more signature cocktails that capture the personality of the bride and groom – fun, attractive, affordable and more easily manageable than an open bar. Thank us later.
Let them eat cake! 
Tastes and styles of cake range far and wide, but emerging trends include deconstructed cakes, fruit-covered cakes, ruffled cakes and metallic cakes.
Flower power
Silk or real, cascade or posy – it's time to hire the florist. These creators of magic abound in Oklahoma. Try Toni's Flowers and Gifts or Stems for floral creations.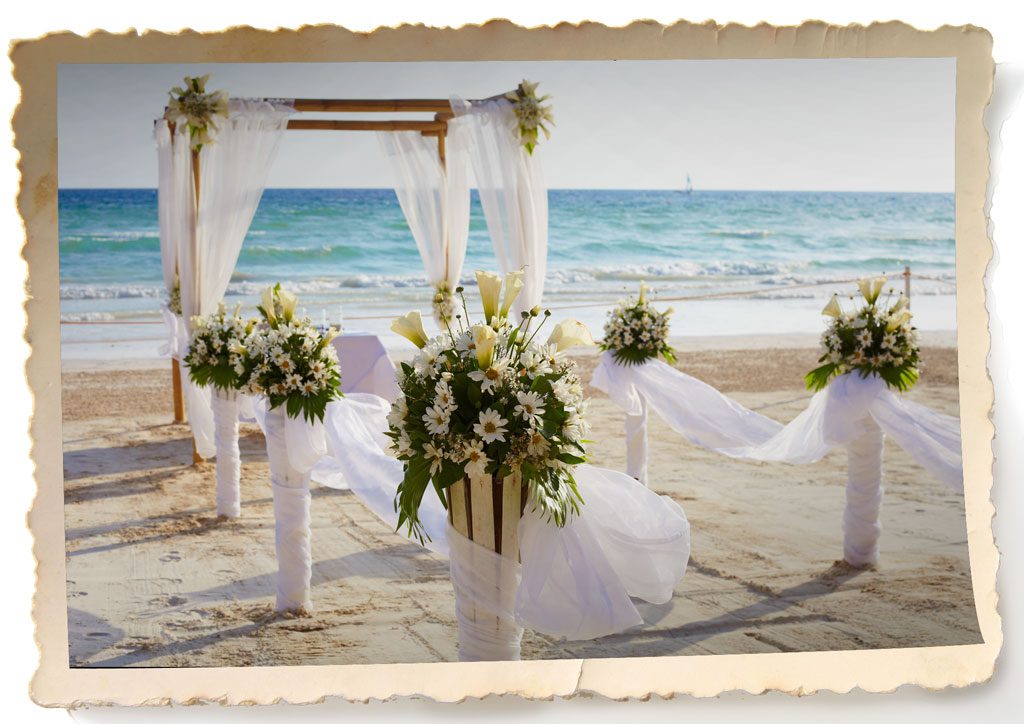 Who will marry you?
A pastor, preacher, priest, rabbi, imam or justice of the peace needs plenty of time to prepare, so choose that person sooner rather than later. Plus, some officiants require you to take part in premarital counseling. If you have a friend or relative marry you, make sure she or he gets the proper certifications.
I do! 
Ask your officiary to give you a script of what he or she plans to say. That way you can make changes that suit your beliefs or write vows of your own. Plus, you can pick when to throw in a special song or two.
Capturing the day
If you're lucky enough to have a professional photographer in the family, then you're set. If not, ask to see samples of a photographer's work in different lighting situations before choosing. Also, your photographer should jibe well with you and your partner; the experience should be fun for all. Snatch up a great videographer as well, if your photographer doesn't offer both.
Jam out
Yes, your little brother can set the dance floor on fire with an accordion, but you might consider a DJ spinning a variety of songs or a live band to keep everyone's toes tapping instead. Just make sure your must-have songs are on the playlist.
Your closeups
As part of the deal to document the wedding, your photographer may throw in an engagement photo shoot. Blast those shots on social media – and get likes, likes, likes.
Read all about it
Now that you have photos of you and your gorgeous fiance, place an engagement announcement in the newspaper, build your wedding registry, create save-the-date cards and design your wedding invitations.
On the web
Build a wedding website with a free service so you can post your gift registry, photographs and other information. Include the web address on your save-the-date cards and invitations.
Mailing time
Send the save-the-date cards at least six months before the wedding and after you've set up your registry and website. Mail the invitations six weeks before the ceremony to give travelers time to plan. Don't be afraid to get strict on RSVPs; that food isn't cheap.
Ambience
Now's the time to lock down any other furniture or decor you need for your big day. ABCO Rents has a variety of chairs, tables, backdrops and accessories to create a fresh ambience that fits any budget.
Playing dress up
Come to your wedding dress appointments with photos and style ideas in hand to avoid the stressful rigmarole of trying on a bunch of dresses that you know won't work for you. Shoes, lingerie and jewelry can be purchased together. Fellas, you're not off the hook. Get those tuxedo appointments locked down to ensure your ensemble fits to perfection.
Wedding party duds
Once you've secured the dress and tux, make sure your wedding party walks down the aisle in style. One trend is mismatched/ombre-style bridesmaids dresses so the ladies don't look like a clamor of clones. Either way, have fun and let the bridesmaids and groomsmen have some input.
Gettin' pretty
The makeup artist and hair stylist are key. Have them do a test-run on you before the wedding to ensure they nail the exact look you want – whether it's high drama or a natural, sun-kissed vibe. Now is a good time to get with your hair stylist if you want a new color or cut for the wedding.
Booking your accommodations
For a bunch of out-of-town guests, reserve a block of hotel rooms long before the wedding. Pick a hotel that's close to the venue and easy to find. You don't want frantic phone calls on your wedding day from lost family members.
Stay in favor
Your party favors are not something you want to put off to the last minute. Chocolate is always a good idea. Glacier Confection specializes in customized, hand-crafted chocolates that everyone will love. Pro tip: Give your long-distance travelers something a little extra for coming all that way.
Take a seat
After locking down your RSVPs and guest list, make seating arrangements and place cards. Put those in the family with a propensity to bicker far away from each other, especially if you have an open bar.
Pre-wedding shindigs
Throwing the highly anticipated shower or engagement party is a good chance for the maid of honor or best man to shine. By letting her or him take the reins, you can relax and enjoy all the gifts. Get with your pal to select fun games, drinks, the guest list and venue.
Boogie shoes
Whether you go for an all-out, fully choreographed, Broadway-esque performance or opt for a simple, sweet, slow sway, the first dance as bride and groom is a tear-jerker moment. Lock down the song and mood of the number.
Moms and dads
The wedding of a child is emotional for any parent, so parents should feel involved and appreciated. Letting them take over some tasks and planning will ease stress for you and delight them.
Lovin' on the crew
Sometimes, appreciating the work and money your wedding party puts into the day can fall by the wayside. Get each one something special as a thank you. Customized jewelry to wear at the wedding is always a good idea.
Don't re-enact The Hangover
Bachelor and bachelorette parties don't have to be wild. Renting a cabin or beach house and getting wine drunk works just as well. If you want a blowout, have at least one person who can keep everyone vertical.
Get that paper
Getting your marriage license should fall toward the end of all your duties. Get it about a week before the big day. Usually, it needs to be acquired at least a few days before the wedding, but it also has a 30- to 90-day expiration date.
Treat yourself
Boys and girls, find your zen the day before or the morning of your wedding with a spa treatment, manicure/pedicure or facial. Don't take that day to try a new hair color or style – those wedding pictures will stay with you forever.
Sit back and enjoy
The planning and stress are over. Now go get hitched and dance the night away.