Irish or not, you can enjoy a pot o' St. Patrick's Day festivities in Oklahoma's metropolitan areas.
If you want to celebrate with some pints in Tulsa, visit McNellie's, Kilkenny's or Arnie's on March 17 for green beverages and Irish grub. For a family-friendly day, head to Guthrie Green for the Tulsa Irish Festival on March 15-16, or try the Luck of the Irish 5K at the Hard Rock Hotel and Casino at 1 p.m. on St. Paddy's Day.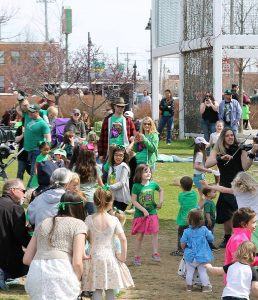 Green brews abound in and around Oklahoma City, too. Try Saint's, Sean Cummings' Irish Pub or Norman's O'Connell's Irish Pub. The O'City St. Patrick's Day Parade kicks off at 10 a.m. March 16 downtown, or visit the Myriad Botanical Gardens on March 17 for its Go Green event with musical performances, lawn games and crafts.