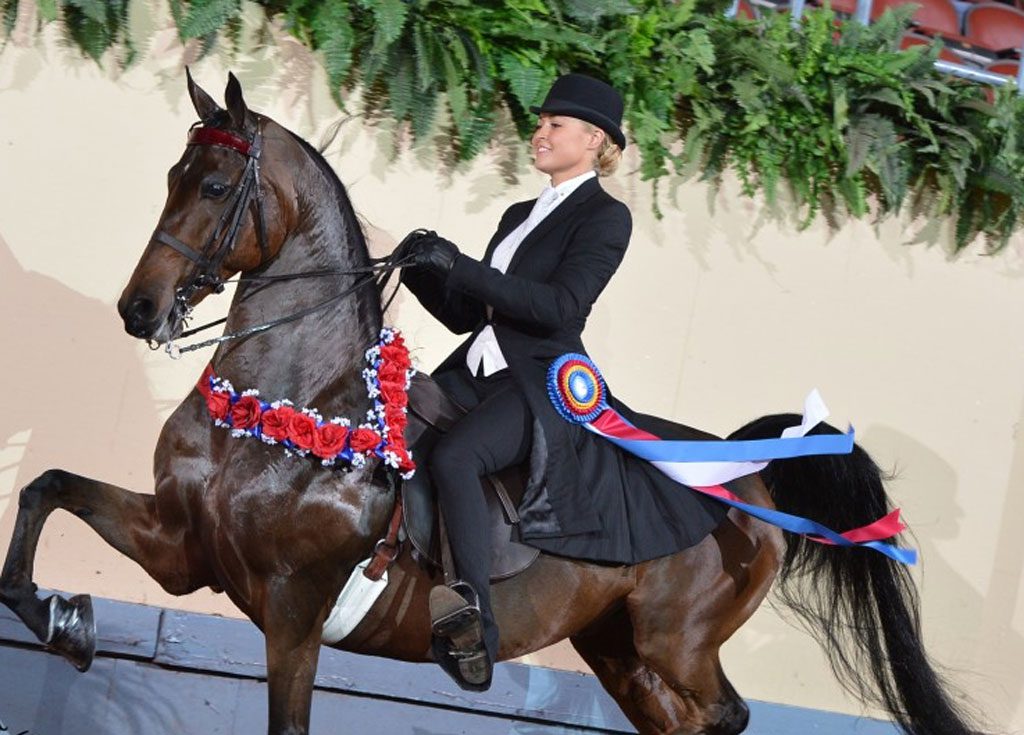 Oct. 6-13 – State Fair Park – 
From morgangrandnational.com: The Grand National & World Championship Morgan Horse Show® is an extraordinary partnership between so many great horse-loving enthusiasts.  State Fair Park in Oklahoma City is one of those great partners and produced this video to show the world what teamwork can do.
Take a peek at what life is like at the "Horse Show Capital of the World."
Competition begins Saturday, October 6th with three shows daily through Saturday, October 13th. Show times will be at 9:00 a.m., 1:00 p.m. and 7:00 p.m. each day. For more information on this exceptional animal, check out the breed's website at www.morganhorse.com.