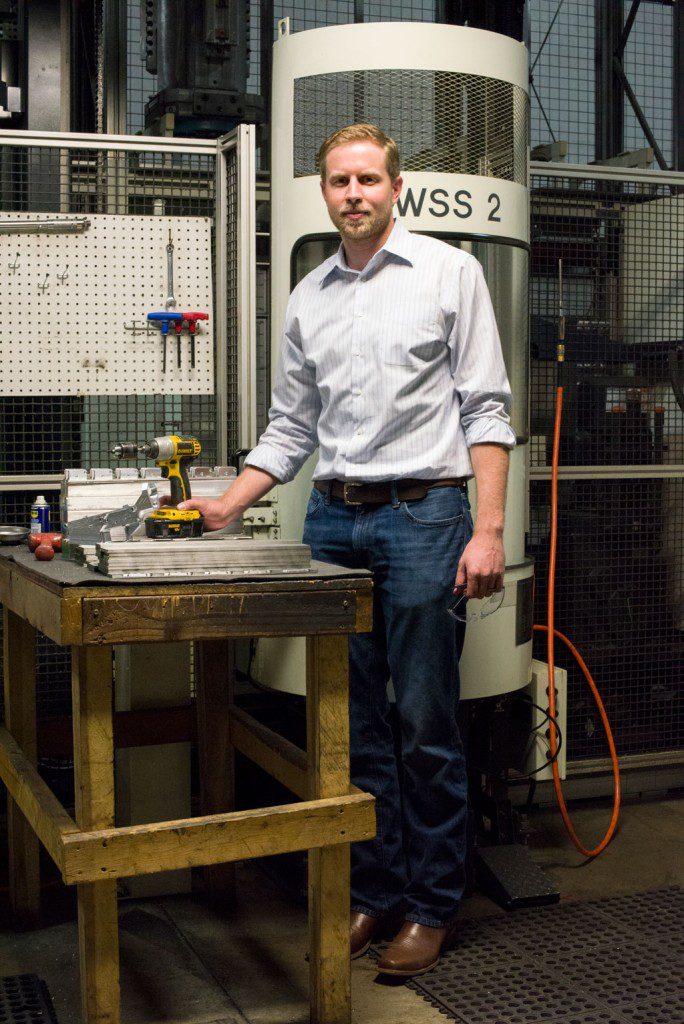 [dropcap]Tucked[/dropcap] in a small Broken Arrow industrial area in a nondescript building sits the state's largest gun manufacturer.
Founded in 2012, RISE Armament has made a name for itself throughout the country and even internationally. Its flagship product, the RA-535 drop-in trigger, is regarded as one of the industry's best. And its hunting rifles receive top rankings, outscoring legacy brands like Weatherby in an Outdoor Life magazine test.
RISE Armament began by designing and manufacturing AR-15 rifle parts, such as triggers, compensators, barrels and other accuracy-enhancing upgrades. From there, the company created its own lines of complete rifles. Today, the RISE Armament brand includes more than 20 gun parts and 12 rifle models, and new products are always in the works. RISE also does white-label and contract manufacturing for other gun companies.
"Any time we're conceptualizing a new product, we ask ourselves, 'What's our customer going to like about this? How does it help them? How does it make them better?'" says Matt Torres, president of RISE Armament. "Then we use our innovation to overcome the challenge and arrive at a great solution. If it doesn't provide enough value to customers, we don't do it."
He describes the company as an ultra-talented team with a foundation of family values.
"If you have any interaction with us, whether as a vendor or customer or just meet us in the community, we like to think that we're different in that we're approachable," Torres says. "We stand by our principles and follow the Golden Rule. You'll see that everywhere, from our customer service and sales teams to the effort we put in machining each compensator or barrel."
RISE Armament's rifles and products are intended for hunting, competition and target shooting, and tactical applications like law enforcement.
"We believe they're the rifles of the future in the realm of hunting," Torres says. "They're just as accurate if not more. They're lighter, faster, and you can stay on target in case you don't hit your first shot. And that doesn't just apply to deer hunting. Varmints and invasive species like coyotes and hogs are a big problem, and lots of people like to hunt them with our rifles."
RISE Armament's products are esteemed in part for their quality and accuracy.
"I think we've pushed the industry," Torres says. "We innovated some new ways, unique ways of manufacturing our components, which allows us to bring better products to the market at a better value. Our product design is pushing the limits. Overall, I like to think we're pushing the industry with our stubborn refusal to compromise on quality, design, manufacturing, anything."
But it's the employees who really set the company apart, he adds.
"Our team is the reason we have the high quality we have, the reason behind the consistency of our products," Torres says. "Everything from how we machine and assemble the products to the fine details like the coating and retail packaging – none of it happens without the team.
"Overall, we're just trying to make the best products possible, help out the community while we do it, and bring some value to the outdoor and sporting industry."