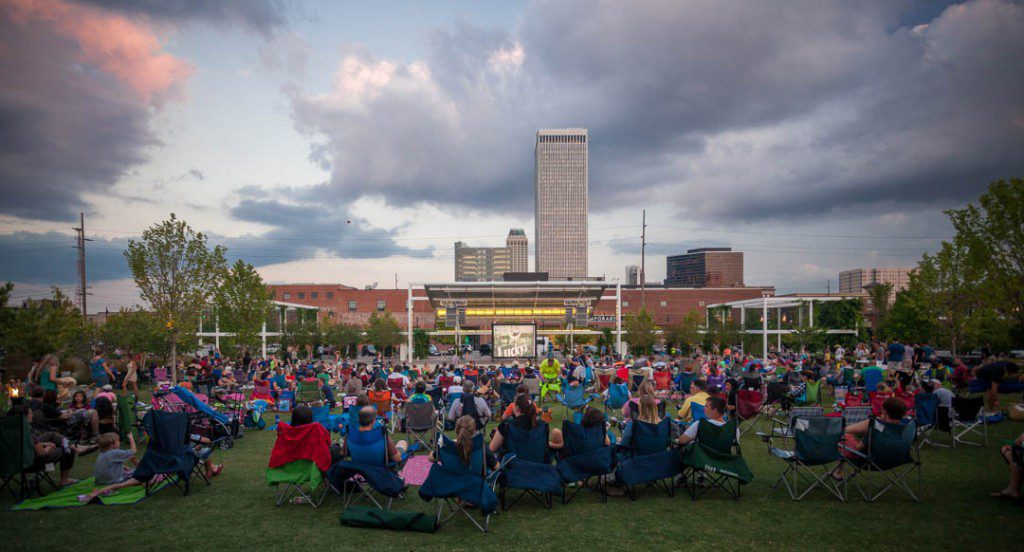 [dropcap]Downtown[/dropcap] Tulsa's Guthrie Green will be one of five public spaces to receive the designation as a Great Public Space by the American Planning Association in Washington, D.C. The association recognizes five different streets, neighborhoods and public spaces – known as Great Streets, Great Neighborhoods and Great Public Spaces – for their innovation, cultural identity and contribution to the local economy. Prior recipients of this title include Central Park in New York City and Millennium Park in Chicago.
The park celebrated its grand opening only four years ago in September 2012. Since then, Guthrie Green has provided Oklahomans with concerts, movies, fitness classes, food trucks and more, becoming an important hub for culturally relevant, fun and free activities in Tulsa.
"Guthrie Green is honored to be named one of 15 'Great Places in America 2016' by the American Planning Association," says Meg Webb, marketing associate for Guthrie Green. "[We are] delighted to join the ranks of such prestigious public spaces and we hope this distinction helps to further Tulsa's image nationally as a desirable place to live, work, and play!"
The formal ceremony for this national designation will take place Oct. 19 at Guthrie Green from 11:30 a.m. to 1:30 p.m. For more information, visit guthriegreen.com.