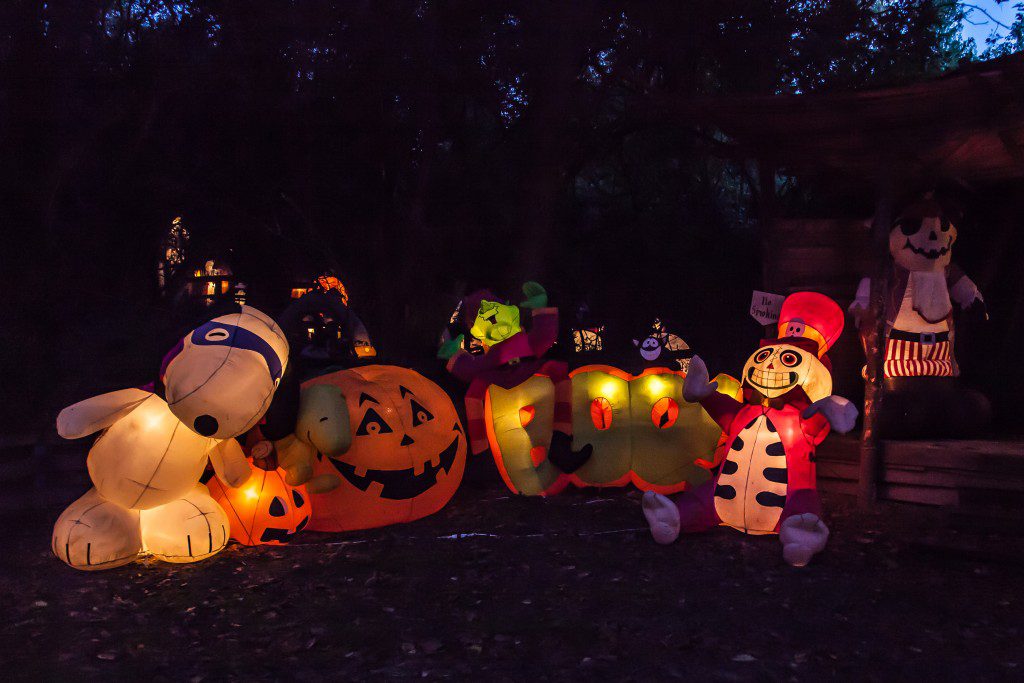 Thru Saturday, Oct. 31 –
There will be thrills for the entire family at the Haunted Castle Festival in Muskogee. From the sinister, foggy forest, to the carnival atmosphere of Halloween Land, you will find performances and activities for ages eight and under.
Kick off your Halloween adventure in the Haunted Village for food, drinks, ghost stories and more. The whole family is invited to have their fortune read by one of the castle's fortunetellers.
Put your nerves to the test and dare to walk the many pathways of the castle's Haunted Maze, or enjoy a Haunted Hayride through the Haunted Castle grounds. The Haunted Castle Halloween Festival gives guests a glimpse at what really happened in medieval times in the dungeons of the castle's Torture Chamber. While you tremor in your boots, the children will enjoy themselves at Halloween Land, a safe trick-or-treat zone. This year's festival will also feature the Enchanted Boardwalk with more than 150 Halloween inflatables. Whether you're looking for a scary, haunted house experience or a family-friendly outing through a Halloween-themed fantasyland, the Haunted Castle Halloween Festival will terrify and delight you and your family this season. For more information, please visit www.okcastle.com/halloween.