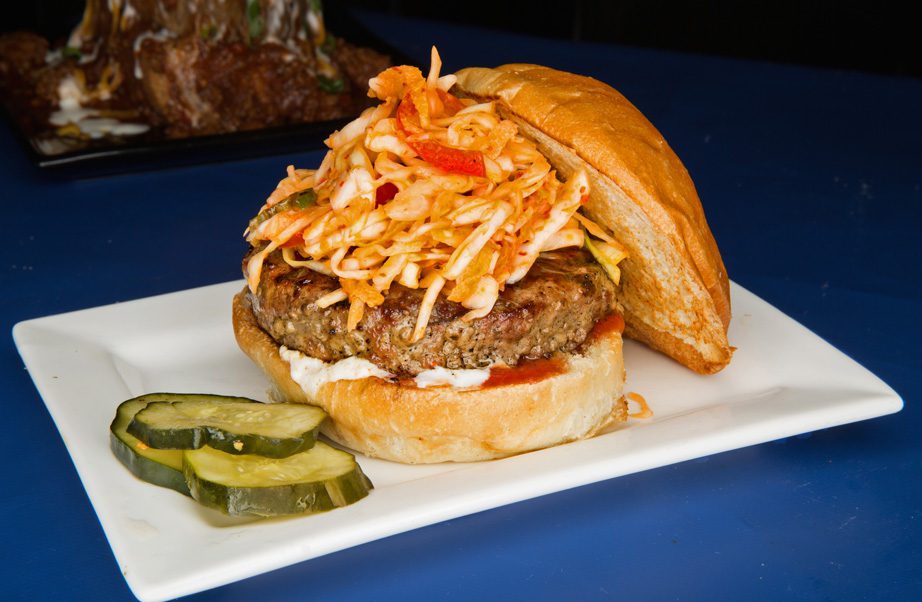 "Welcome to hamburger heaven! The search for the best, biggest and juiciest hamburgers ends right here in Oklahoma."
So says Michael Wallis, authority on Oklahoma cultural icons and an Oklahoma icon himself.
"From Meers to Muskogee, Tulsa to Talihina, this state claims scores of authentic hamburger palaces that are heaven sent," he continues. "Oklahomans use no cookie-cutters in the creation of burger joints serving chopped cow so tasty that hardcore vegans have been known to dive off the wagon. In Oklahoma, folks know that if you can eat a burger without using a fistful of napkins, it is not good. Amen!"[pullquote]"We're totally different from Brownies," says Fred Auletta. "There are only two things the same, and that's root beer and coconut pie."[/pullquote]
Back in the day, when World War II had just ended and Tulsa was Oil Capital of the World, two brothers from Ohio rode a Greyhound bus into town in search of fortune. They found work at a hamburger stand along Route 66. Darrell Bowen was a talented chef, and he elevated the thin, onion-studded burger patty into a work of art. His brother, Bill, had managerial talent, and in 1956 they opened their own store on Harvard and called it Brownies.
Just about everyone in Tulsa has at one time or another grabbed one of Brownies' pink Naugahyde stools and bellied up to the long counter, surrounded by a large and diverse crowd of families, businessmen, construction workers and more, to feast on Brownies' legendary double cheeseburgers, homemade root beer and gooey coconut pie. The place hasn't changed a bit in 60 years.
"We're totally different from Brownies," says Fred Auletta. "There are only two things the same, and that's root beer and coconut pie."
Auletta is general manager of Brownies Gourmet Hamburgers – referred to as BGB – the hamburger joint's upscale offshoot that recently opened at Utica Square.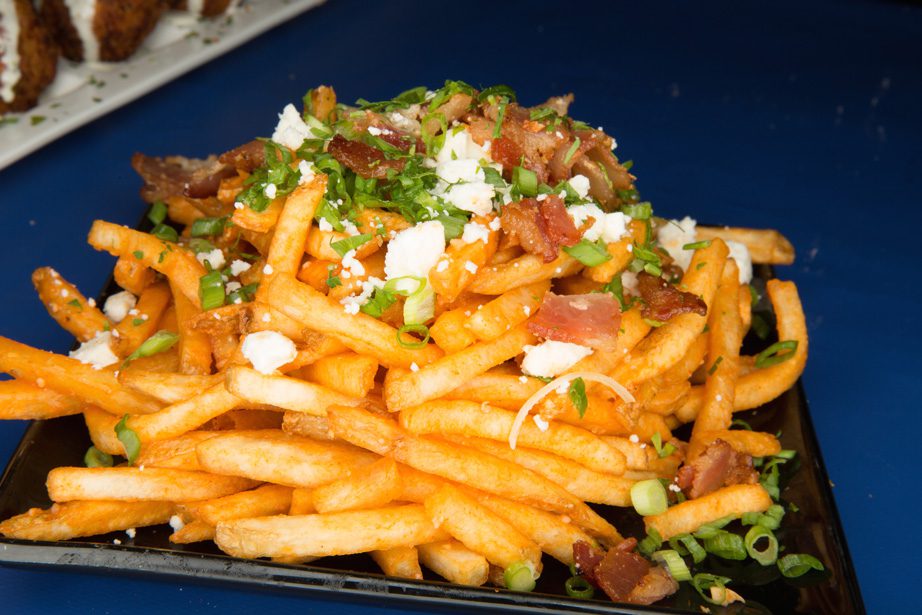 At the original Brownies, hamburger patties are thin, with an 80-20 chuck blend. But a new meat blend concocted for BGB burgers melds brisket, short rib and chuck. The fat in the brisket, Auletta explains, melts during cooking, giving the burger its rich, meaty flavor. And the patty is, at seven ounces, almost four times as big as the original Brownies patty.
Even more innovative are the toppings. Until a few years ago, Brownies had no toppings at all. At BGB, the toppings, many made in-house, steal the show.
"The burger plus the topping," explains Auletta, a gifted chef who created all these menu items, "combine to give you a completed, well-dressed burger, a designer burger. Each of our 14 burgers has a completely different taste profile."
If you've come on a sunny day, you might want to eat beneath the trees at one of the outdoor tables; but if not, head through the glass door, through a sleek and airy dining space trimmed in white oak. In the back is where the action is. James Hibbard is watching the flaming gas-fired grill, turning the burgers. He's an artist, and the thick, juicy patties sizzle under his talented touch. Meanwhile, Jamal Pernell prepares the buns and toppings. They work in tandem like a well-oiled machine.
Hibbard puts one of those patties on a long, puffy, freshly baked Indian flatbread, next to an arugula salad studded with feta cheese and cherry tomatoes fresh from the garden. That's the Ambrosia. It tastes like a kebab sandwich from a food stall in Istanbul.
The next patty up gets a huge dollop of homemade pimento cheese. The flavor mixes with and complements the taste of the meat. That's the Old Fogey.
Another is brushed with mushrooms braised in Chianti, and the gravy soaks into the burger to yield a sort of burger bourguignon.
There's also a burger topped with chili served on cornbread, ranch bacon fries so good you can't stop eating them and, for those forlorn few who don't like burgers, a killer chicken wrap with sautéed peppers and garlic aioli. And then there's the Kobe Burger, topped with pork belly and made with beef from perhaps the only herd of Akaushi Wagyu cattle outside Japan. Every burger that comes off Hibbard's grill is an avatar of dripping juicy burger goodness. 1709 Utica Square, Tulsa. www.brownies-hamburgers.com