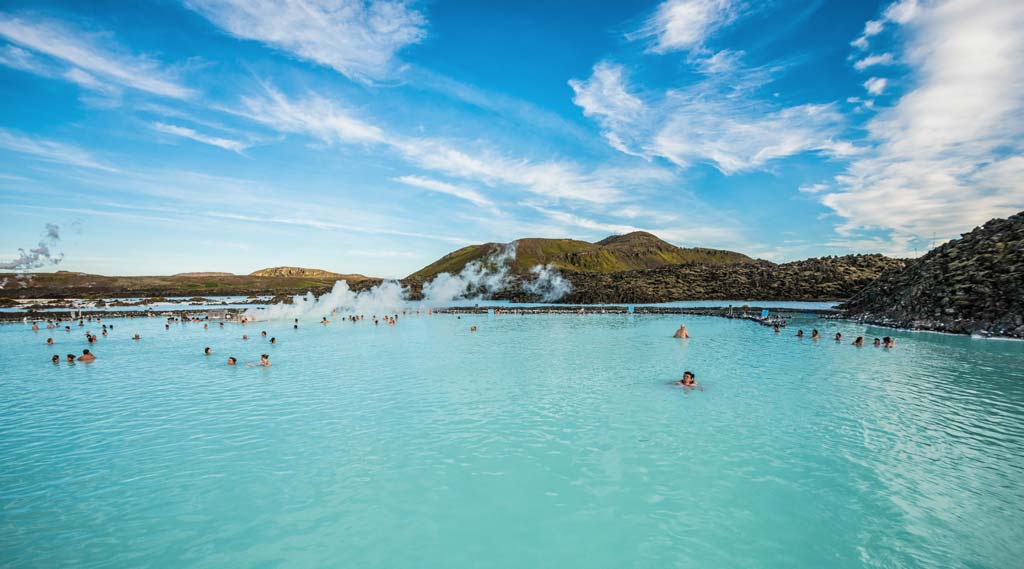 The spectacular beauty and organic charm of the Land of Fire and Ice are surprising favorites for adventurers to the North Atlantic.
Geysers, lagoons, waterfalls, glaciers, volcanoes, mountains and surrounding seas give Iceland a bounty of natural charisma that attracts increasing numbers of tourists to the Nordic island nation.
A recent visitor, my son Eric, described Iceland this way: "It's bizarre and strikingly beautiful … the closest you can get to visiting another planet. Plus, I was impressed by how friendly and creative the people are."
Before you visit, keep in mind what you pack and what you will probably eat. Reykjavik averages 54 degrees in the summer and 34 degrees in the winter, and fishing is Iceland's No. 1 industry.
If you read a dozen lists of "top 10 things to do in Iceland," they will vary widely, except for three must-sees.
The Blue Lagoon (not the movie)
This man-made geothermal spa is tops for tourists, yet rarely feels crowded. A huge pool of constantly circulating, 102-degree, milky blue, natural saltwater is surrounded by lava. Services include an in-water massage. You can soak in the therapeutic mineral waters as the steam soothes and succors you. A half-hour drive from the nation's capital, Reykjavik, on the southwest coast, the spa features a restaurant and 35-room resort.
The Golden Circle
Tour the historic sites and quaint villages along a loop east of Reykjavik, then prepare yourself for the route's geysers, tectonic plates and waterfalls. The Geysir Geothermal Field is home to the Great Geysir (meaning gusher), from which all geysers are named. The Great Geysir is no longer active, but plenty of its neighbors are. Thingvellir National Park offers startling views of the junction of two tectonic plates, the Eurasian and the American. To be precise, the plates are drifting away from each other these days, by a little less than an inch a year. Also, the noisy Gullfoss Waterfall (meaning waterfall of gold) crashes down two massive steps, one 36 feet and the other 71 feet, into a deep gorge below.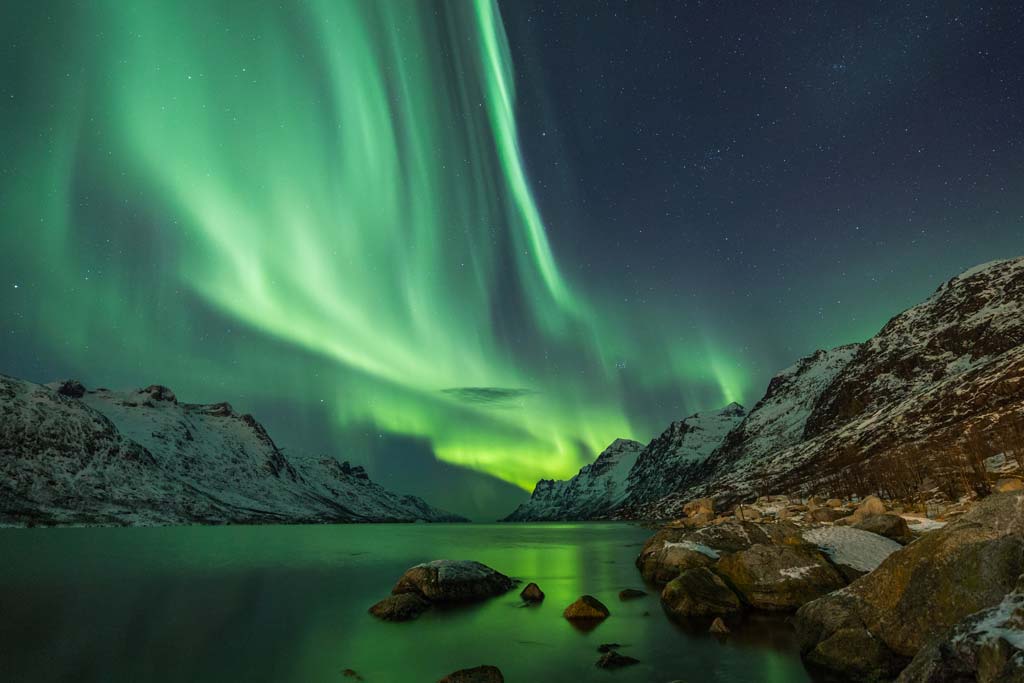 Lights in the Sky
Iceland is famous for the Aurora Borealis (Northern Lights) in winter and the Midnight Sun in summer. These astronomic wonders lend urgency to the question, "What time is it?" Residents and visitors get almost 24 hours of darkness and/or twilight in December and nearly 24 hours of daylight in June, with varying amounts of each in between.
Other places to visit in this eclectic land
Videy Island
Near Reykjavik, Yoko Ono's Imagine Peace Tower is a perpetual wishing well memorializing John Lennon. Vertical 15-beam beacons of light are visible from the mainland. On the well itself, the words "Imagine Peace" are inscribed in 24 languages.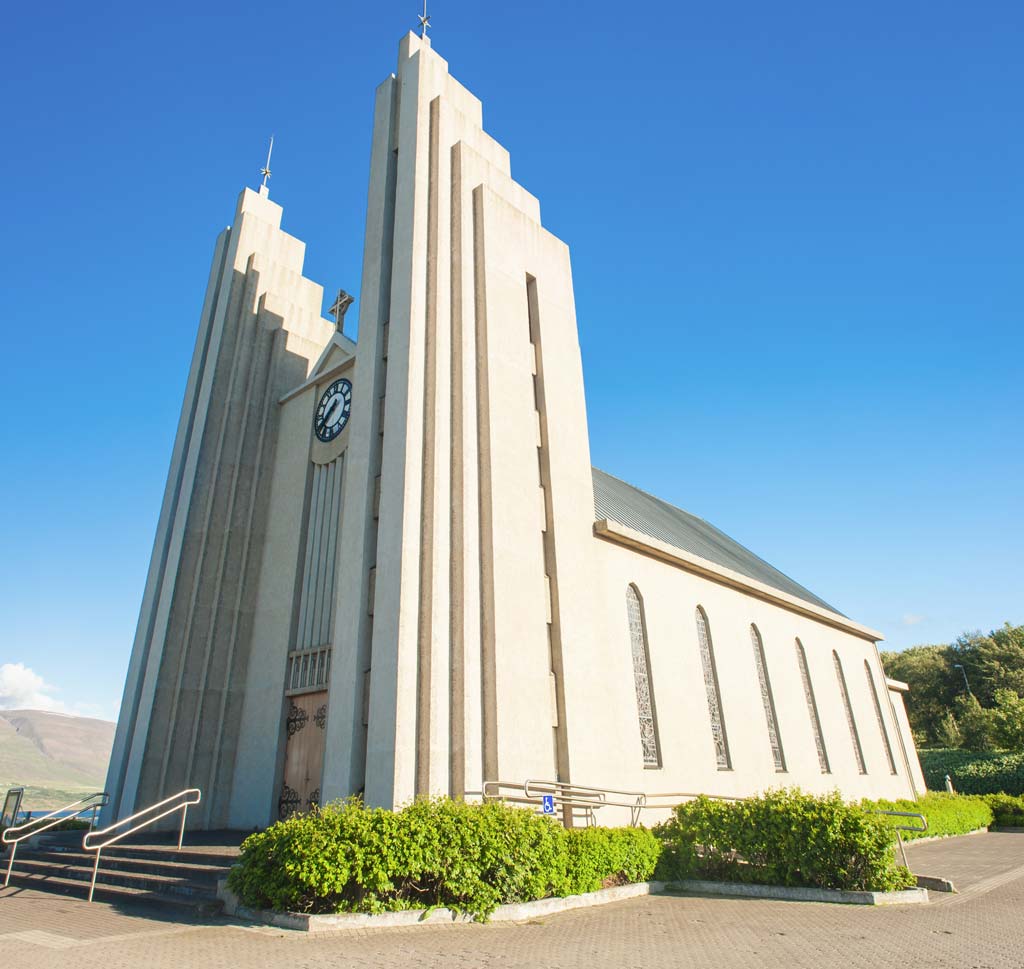 Lystigardur Botanic Garden
Iceland has no forests as we know them, but in this area in Akureyri, the most northern botanical garden in the world, botanists defy geography to grow trees, plants and flowers from across the globe. More than 7,000 specimens are on display, including many rare Arctic species and tropical and subtropical trees and plants.
Akureyrarkirkja (Akureyri Church)
This unusual landmark is perched on a hilltop above the town center. Inside, a ship suspended from the ceiling symbolizes the Nordic tradition of asking for protection for those at sea, while a stained-glass window, which originally graced Coventry Cathedral in England, illuminates the altar.
Solfar (Sun Voyager)
This stainless steel sculpture by Jon Gunnar Arnasons represents a stylized dreamboat honoring the sun and signifying light and hope. It sits by Reykjavik's waterfront facing Mount Esja – which also has a marvelous hiking trail.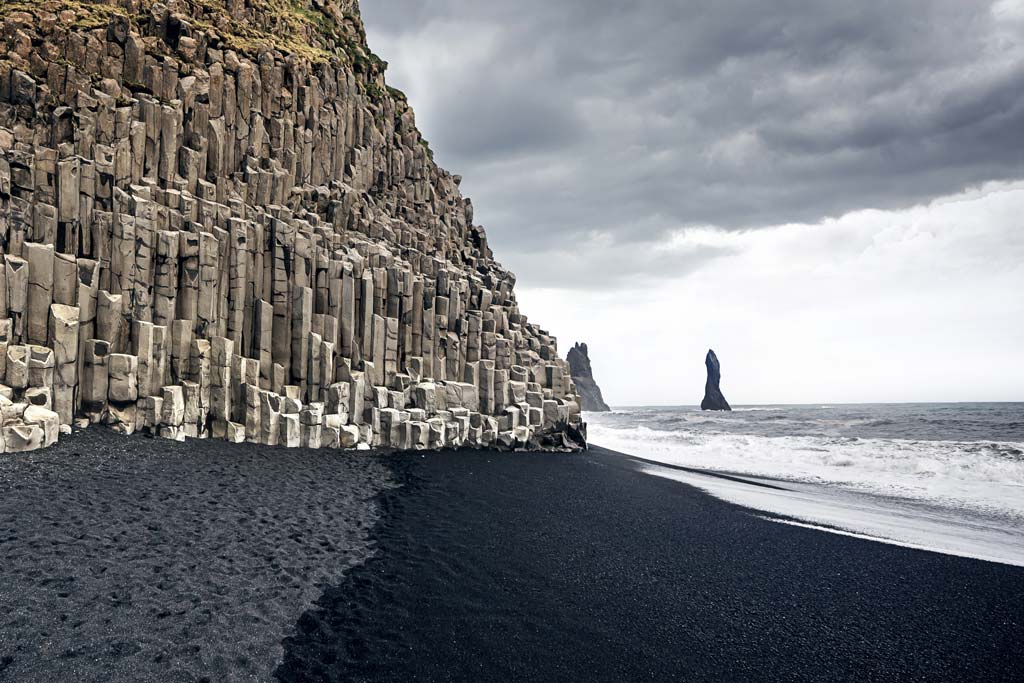 Skuggie Hotel
This inn is centrally located in Reykjavik – modern, chic and cozy.
Black beaches
Looking for white sand? Keep looking because Iceland's beaches are mostly dark (thanks to the lava).