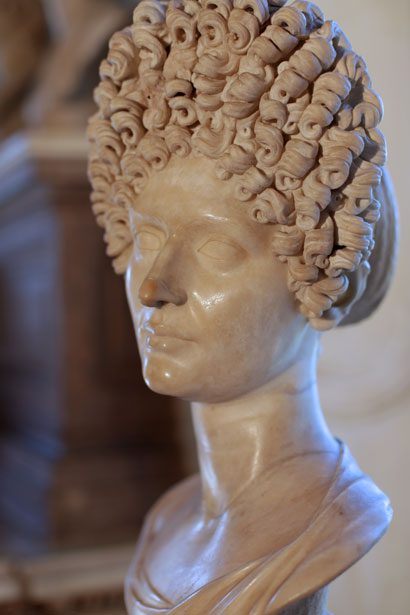 Thru Sun., Feb. 14 –
Immortales: The Hall of Emperors of the Capitoline Museums, Rome brings to the United States for the first time a selection of 20 busts from the collection of the world's oldest museum, the Capitoline in Rome. The exhibition offers a survey of Roman portraiture from the age of Augustus (1st century, B.C.) to the late Roman Empire (5th century, A.D.). Sculpted busts of emperors, empresses and patricians reveal how portraits helped craft private and public images of distinguished individuals for ancient Roman audiences as well as for posterity. This exhibition is made possible by the generous support of Enel Green Power North America.
From www.ou.edu/fjjma.