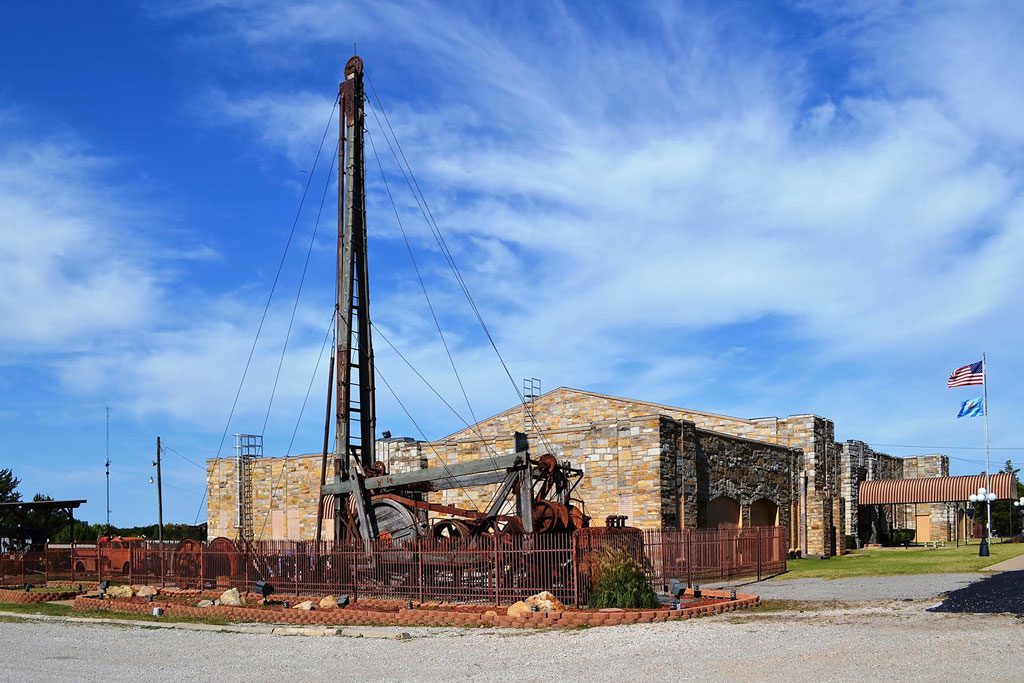 In the month of St. Patrick, when millions tap their Irish roots (real or imagined), one might yearn for a place like Ardmore in south-central Oklahoma.
After all, Ardmore, a hamlet in County Waterford, is the anglicized spelling and pronunciation of aird mohr, Irish Gaelic for "great height."

Thousands in the 19th-century Irish diaspora wound up working for American railroads. The Ardmore just outside Philadelphia was a stop on the Pennsylvania Railroad; Oklahoma's Ardmore was one of the first stops of the Atchison, Topeka and Santa Fe Railway's line through Indian Territory.
However, no known link exists between the village on the Irish Sea and the seat of Carter County. It's just a bunch of blarney.
"It was kind of named Ardmore by chance," says Wesley Hull, director of the Greater Southwest Historical Museum. "When the Santa Fe [turned] north toward Indian country, financiers … named seven towns that would be created after the railroad crossed the Red River into Chickasaw lands: Marietta, Overbrook, Ardmore, Berwyn, Wynnewood, Paoli and Wayne. These were named after cities on the Pennsylvania line just west of Philadelphia.
"They pretty much drove a peg in the ground and said, 'Here's Ardmore.'"
Lifelong Ardmorite Charles Tate, retired as both a tribal judge with the Chickasaw Nation and a U.S. special district judge, confirms that the Irish influence is minimal.
"In our tribe, there was intermarriage with Scots mostly; as far as I know, there's nothing about Ardmore having a direct connection to Ireland," says the historian for St. Mary Catholic Church, established by the Sisters of Mercy in the 1890s.
But just because there's neither an elaborate St. Paddy's parade nor a dyeing green of nearby Lake Murray doesn't mean that Ardmore lacks a past and present.
The Greater Southwest museum houses the Military Memorial Museum, "one of the best of its kind in Oklahoma," Hull says.
Downtown is the 7-foot Oil Patch Warrior, a bronze replica of the one in England commemorating Ardmore roughnecks hired by British Petroleum to secretly drill for oil in Sherwood Forest (of Robin Hood fame) during a crippling shortage in 1943.
For something modern, the Sunny Side Up Film Festival arrives March 23-25 with its initial run in Ardmore. The festival began in Willcox, Arizona, in 2016.
"Why Ardmore? We have a lot of friends in southern Oklahoma and we're from Harrah," says founder Rock Whitehead, who produces films with his wife, Brenda-Marie. "Plus, the Goddard Center does a good job of getting the word out."
Whitehead says of 108 entries from around the world, about 50 will run over the weekend.