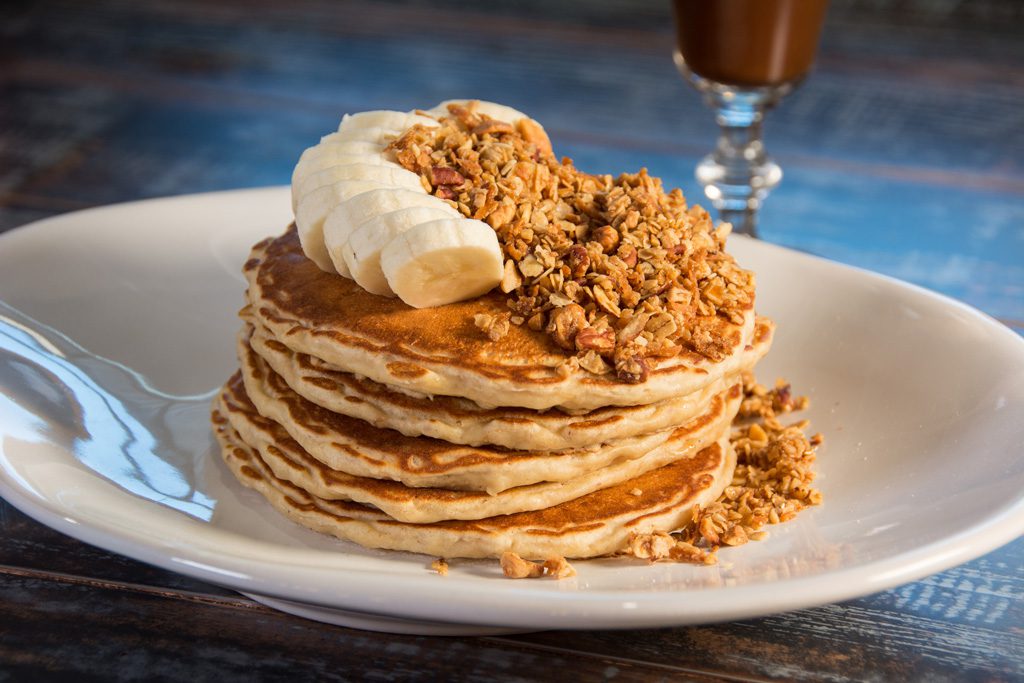 While folks who aren't morning people might disagree, the saying goes that breakfast is the most important meal of the day – a philosophy clearly shared by Neighborhood JA.M.
The Edmond restaurant, literally across the street from Oklahoma City, approaches breakfast and brunch with the same verve and variety as many establishments put into lunch and dinner.
Neighborhood JA.M. serves traditional fare in the morning (the A.M. part of its logo) alongside in-house jams (there's the J) and preserves. The restaurant evokes a warm, welcoming atmosphere with a gentle, yellow color scheme and low lighting.
The breakfast menu includes everything from pancakes to biscuits, some of which have been "elevated," says general manager Michael Kraft, who describes the "Looney Cakes," for example, as "carrot cake gone pancake," with candied pecans, cream cheese frosting and lemon cream glaze.
Or you could try the "Lox of Love," an everything bagel with cream cheese, lox, tomatoes, red onions and caper salsa, with a side of fruit.
As late-risers filter in closer to lunch time, there's plenty available for them, too. The restaurant runs a full spread of sandwiches, ranging from a Reuben to egg salad, described on the menu as "so good it will take you down Magnolia Lane."
The most popular item is the "Hot Jam Biscuit," made from scratch with a fried chicken breast, bacon, an egg and cheddar cheese, all topped with jalapeno-peach jam. The various textures and tastes make the dish more than the sum of its individual parts – especially the jam.
The jalapeno-peach is one of five jams, along with apple butter, made in-house. The concoction isn't as spicy as it might sound, Kraft says.
"Peach doesn't taste as bright after you preserve it," he says. "We wanted to do something that's a little lighter, add some jalapeno to add some more flavor."
As a brunch restaurant, JA.M. serves alcohol alongside coffee, juice and soda. The mimosas, in particular, come highly recommended.
For Kraft, Neighborhood JA.M. represents the fruition of a long-time goal that began after he spent time in Oxford, Mississippi.
"There was a lot of good breakfast places," he said. "At that time in Oklahoma, there wasn't anyone doing what people were doing there. There wasn't really a real brunch restaurant. That was kind of my dream."
That dream has expanded. In addition to the opening of a second store (in Norman), Neighborhood JA.M. has a community event called Breakfast with Benefits, during which the restaurant has dinner hours on the first Friday of every month. Twenty percent of sales go to a local school or nonprofit.
"Neighborhood JA.M. believes that the community should come first," says chief operating officer Hank Kraft, Michael's father. "We have been overwhelmed by the welcoming response from the Oklahoma City community since opening. We are excited about bringing JA.M. to Norman."
The Edmond store, at Northwest 150th Street and North Pennsylvania Avenue, is frequently packed with customers. Its website recommends downloading the "No Wait" app to help.