Around Town
[dropcap]With[/dropcap] school out, summer is the perfect time to develop the passion of any cinephile, young or old, in your life. While sitting your middle schooler down in front of Lawrence of Arabia is one way to inspire a love for film, for those seeking a more active method, July has plenty to offer. For youngsters, the Actor Factory in Norman offers film acting camps for ages 9-12 this month, providing a mix of classes and fun activities for any budding superstars out there. For kids who love to perform, this is a good opportunity to test the limelight.
For the more advanced crowd, the end of the month features Oklahoma City's 48 Hour Film Project, where teams compete to make the best short films possible in only two days. It's a hectic, hands-on experience that will provide an adrenaline-packed entry into the world of filmmaking. The winning film advances to Filmapalooza, a worldwide contest whose winner has their work screened at Cannes, the world's most prestigious film festival.
At Home
The 1979 comedy The In-Laws has not received its proper due, despite being a crackling farce starring two great actors, Peter Falk and Alan Arkin. Thankfully the Criterion Collection – a company that releases classic films in deluxe editions – has picked up the film for a July re-release, complete with a critical essay, audio commentary, and many other features.
The story of two fathers – one a milquetoast dentist, the other decidedly not – The In-Laws features goofy scenarios made hilarious by the interplay of Falk and Arkin.
As the two wind their way (serpentine!) from North to South America and back again, they leave a trail of destruction in their path. The film never goes too broad, however, and director Arthur Hiller keeps a tight rein on all the moving parts. This results in a film more deadpan than manic, with cinematic pleasures to be savored again and again.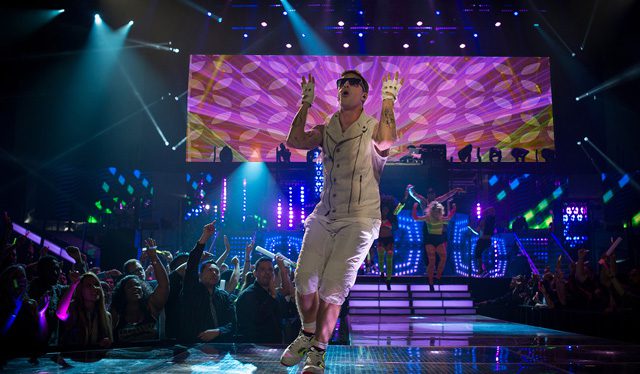 In Theaters
Nine years ago the comedy Hot Rod, written by the comedy group The Lonely Island and starring that group's Andy Samberg, slinked in and out of theaters to little notice. The group's comic style had not quite caught on yet, so one of the funniest films of this young century passed with little attention. Hopefully the new film by The Lonely Island, Popstar: Never Stop Never Stopping, finds the audience it deserves. A mockumentary about a superstar rapper (Samberg) who has traded lifelong friendship for fleeting fame, the film pokes endless fun at celebrity excess and cluelessness.
Full of braggadocio, the film might not be to everyone's taste, but it swaggers delightfully across the screen, lobbing more jokes per minute than just about any recent comedy. Despite the big budget and a string of celebrity cameos, the film also maintains a DIY feel that has been a hallmark of The Lonely Island since its beginnings making viral web videos. Popstar has a loose, improvisatory tone that makes its satire all the more bracing and transgressive.