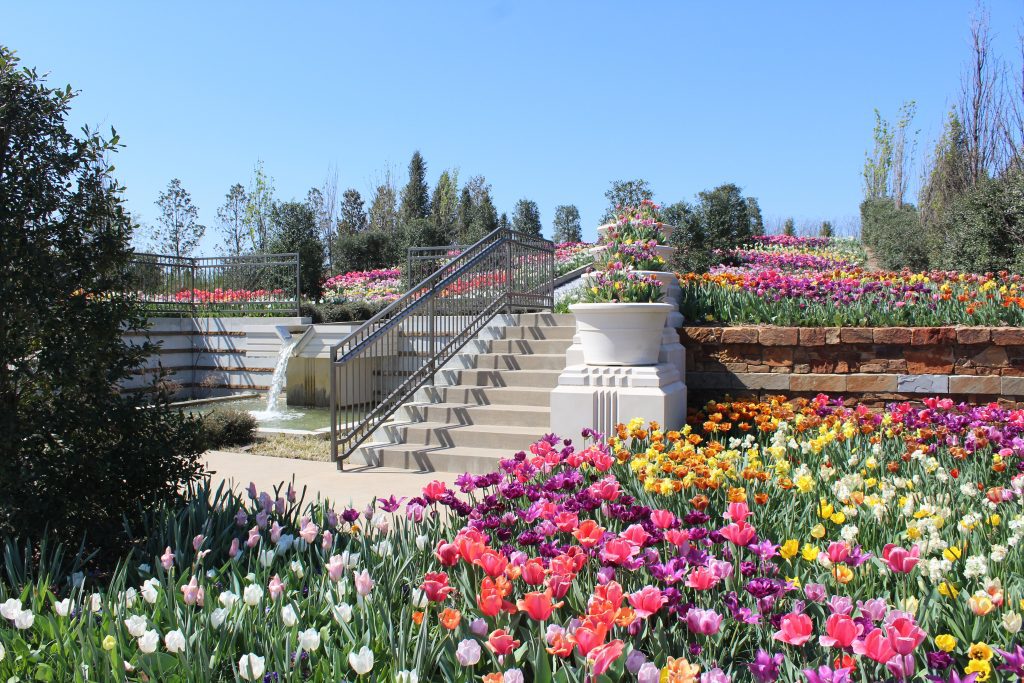 March at the Tulsa Botanic Garden bustles with activities revolving around beautiful, budding flowers during the Tulsa Botanic Blooms festival.
The 2018 floral display is bigger and better than ever, with over 80 different varieties of tulips, hyacinths and daffodils and over 100,000 bulbs.
"What better way to wind down after work than strolling amongst thousands of tulips with music, food and friends on a spring evening?" says Lori Hutson, communications director at the garden.
In addition to gorgeous blooms, the gardens stay open until 8 p.m. on Thursdays starting March 15 to celebrate a bevy of new events.
"We've got so many activities planned – spring break activities, Bunny Hunt, Kite Day … and we have planned a mini-concert series of three Thursday nights – March 22, 29 and April 5 – with music and food trucks," Hutson says.
The festival runs for 6-8 weeks beginning in mid-March. Visit tulsabotanic.org for details.