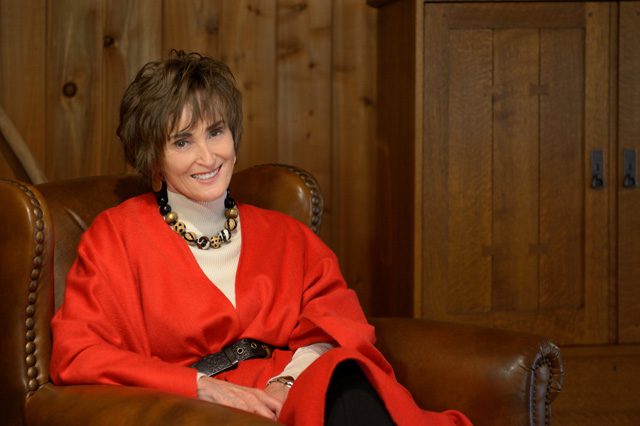 [dropcap]It[/dropcap] isn't surprising that Margaret Verble chose Oklahoma as the setting for her novel Maud's Line, which was one of two finalists for the 2016 Pulitzer Prize in fiction. Verble's ancestors, like Maud's family in the novel, were removed from their homes in Georgia in 1838 and were forced to march the Trail of Tears to Indian Country – land that later became Oklahoma. Her mother was living in Okmulgee when she met Verble's father, a soldier stationed there during World War II. The book, which draws its names from the "section line" dirt roads used to divide Oklahoma Indian Country every square mile, follows 18-year-old Maud in her search for a life away from the poverty that still encompassed the Cherokee Nation 90 years after being removed from their homes. Verble wrote two earlier novels before finding a publisher for Maud's Line, which was a surprising nomination for a Pulitzer Prize. We recently spoke with Verble about her thoughts on…
…using Oklahoma as a location for her novels.
I've been in Oklahoma every year of my life; often several times a year. I roamed that allotment land, gun in hand, nearly every day when I was there, even well into adulthood. And I feel more completely at home in Oklahoma than I do anywhere else. My whole family lived there, my grandparents, my uncles, aunts, and cousins. My grandmother's siblings were spread out on adjoining farms in those bottoms. I was the only one not raised in Oklahoma, and that was an accident of WWII. I was always acutely aware that I was likely to outlive my grandparents and my great aunts and uncles, and would someday not have access to those pastures, lakes and fields. One day, I remember this clearly, I promised the land that, if it would sustain me throughout my life, I would write about it. It has sustained me, and I've been determined to keep my promise.
…her reaction for being nominated for a Pulitzer Prize in fiction.
I was floored. Completely caught off guard. Debut literary novels don't get much attention and are even hard to get reviewed. This honor came out of the blue. I think my agent and publisher were stunned, too. But, of course, we're all very happy people.
…whether the book will help people better understand the history of Native Americans in Oklahoma.
Probably not as much as I'd like. There's an important background fact that I didn't make explicit in the book because it's well understood by the characters and it happened before the book is set. That is, Maud and Lovely aren't officially Indians, although their older sisters and older first cousins are. Part of the purpose of the Curtis Act of 1898 was to abolish the "Five Civilized Tribes." The U.S. Indian policy for non-reservation Indians born after the rolls were closed was to flat out deny their racial and cultural existence. That, really, was a crafty kind of genocide, and I find it outrageous. In 1928, when the book is set, the Cherokees had no tribal government, no chief. Maud and her relatives could've never envisioned what's going on in Tahlequah today, never imagined the vitality of the Cherokee Nation. That wasn't supposed to happen.
…where she gets ideas or her novels and short stories.
Lord only knows, really. But for a novel, you need something that's big enough to sustain a whole book. Usually, I try to start with something that bothers me; that I can't quite get settled in myself. For instance, Maud's Line begins with the death of a cow. That really happened. And it's awful, and I've known about it for years. It's never rested well with me. It also functions as a good symbol for how dangerous those bottoms were in so many different ways.
…visiting Maud's Line.
If you want to see that section line, stand on the steps of the Cherokee Casino outside of Ft. Gibson on Highway 62 just east of the Arkansas River Bridge. Look south. But don't go down there without a snake stick.
…dealing with attempts to have her two previous novels published.
I became frustrated. I still am. I think they're both pretty good. It's all about the market, you know. But did I consider giving up? No. My ancestors walked the Trail of Tears. Giving up never crossed my mind.