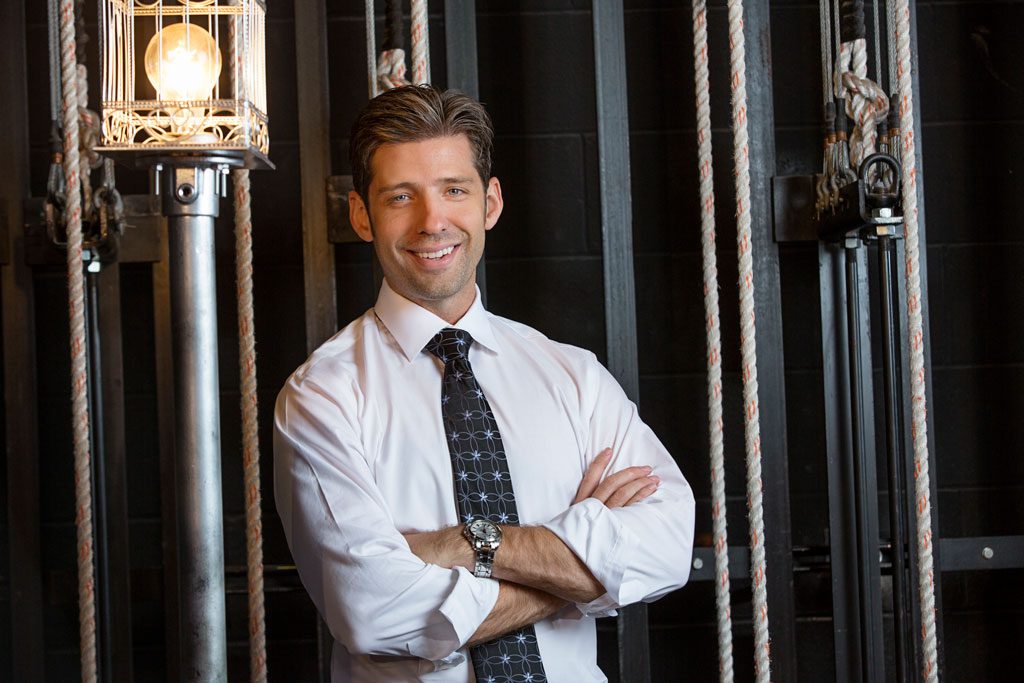 You could say Michael R. Bearden began his relationship with dance on the wrong foot. Watching his sister during a ballet class, then 11-year-old Bearden remarked that the discipline "looked easy." That offhand statement was caught by his sister's teacher, who challenged him to join the class; he soon fell in love with the art.
Years later, Bearden left his native Arkansas to attend the school of dance at the University of Utah, and, after just one year, he joined Ballet West in Salt Lake City, where he danced professionally for 14 years. Fate brought him to Oklahoma in 2016 for a guest residency at the University of Oklahoma, and, impressed with the people and campus, Bearden put his name in the hat for the director's position at the School of Dance. He began the job in July. We recently caught up with Bearden and got this thoughts on …
… being the third director in the school's history.
I feel very honored to be selected as only the school's third director since its inception in 1963. The School of Dance at OU has a long tradition of excellence, and I feel a great responsibility to both maintain and grow that level.
… ideas he has for the program.
We will be adding an audition tour to places across the country like New York, Chicago and San Francisco. The idea is to spread the word about our amazing program and recruit even more top-level dancers to the University of Oklahoma. The broader our reach is in recruiting, I believe we will have a broader impact on the dance world.
… the favorite moment in his new job.
Getting to observe our dance students conduct their audition for the Young Choreographers Showcase production that we hold each year. I was inspired by their creativity and artistry as they workshopped their ideas by teaching each other phrases of their new choreography.
… his greatest career achievement.
Motivating and organizing my co-workers at Ballet West to produce a performance that raised money for a local cancer foundation in Salt Lake City.
… personal challenges as a professional.
Having double ankle surgery in my prime. I struggled to get back to the level I had attained. It was a frustrating experience that filled me with a lot of self-doubt. I credit this hard time in my life as a learning tool for how to be persistent and to get over failures and move on.
… his vision for the School of Dance.
I want to empower and support the students, staff and faculty in the pursuit of their best work. My hope is that we aspire not only to keep up with the ever-changing dance world, but also seek to innovate with new ideas that might influence positive and exciting change in the industry.