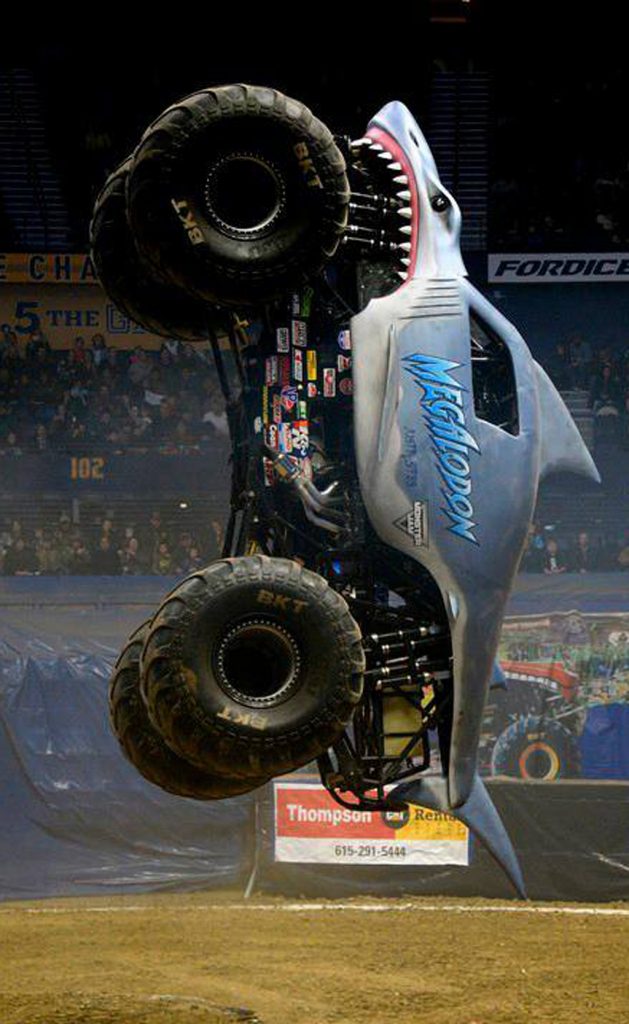 On the (w)heels of its 25th anniversary, Monster Jam returns to Oklahoma City's Chesapeake Energy Arena to provide attendees with adrenaline-inducing entertainment. The show, described as "the most action-packed live event on four wheels," by Erin Burgy, regional communications director at Feld Entertainment, brings together world-class monster truck drivers to compete in both high-speed races and freestyle events.
Full to the brim with heart-pumping action, you won't want to miss gravity-defying tricks, off-road driving, spontaneous action and the world's most recognizable monster trucks. Burgy finds the sport particularly unique due to the absence of gender divides – both males and females compete in the same races and events.
"We are a sport built on those who dream the biggest, drive the fastest and soar the highest, no matter if they are male or female," she says.
The show also boasts a local to root for: Rookie Hayley Gauley, driving the well-recognizable Scooby Doo truck, is a Ringwood, Oklahoma, native who currently resides in Edmond. At the Pit Party on Feb. 18, prior to the show's last run in OKC, fans can meet Gauley and other talented drivers and get an up-close look at the mammoth monster trucks.
The event runs at 1 and 7 p.m. Feb. 17 and 1 p.m. Feb. 18. Visit chesapeakearena.com for tickets.