Time spent in Oklahoma as a collegiate basketball player and a minor league assistant coach has helped Tyrone Ellis work his way into the head job of the Stockton (California) Kings of the NBA G-League.
The Dallas native, 42, competed at Southern Nazarene University in Bethany, graduated in 2001 and embarked on an 11-year career that spanned the United States and four other countries.
"Coming from Dallas Carter [High School], it was a culture shock [but] going to SNU was the best thing for me," Ellis says. "Coach Bobby Martin instilled some character traits that were lacking, and I was able to get my master's degree. They taught me the importance of education as well as on-court production. I owe Bobby Martin and SNU a ton."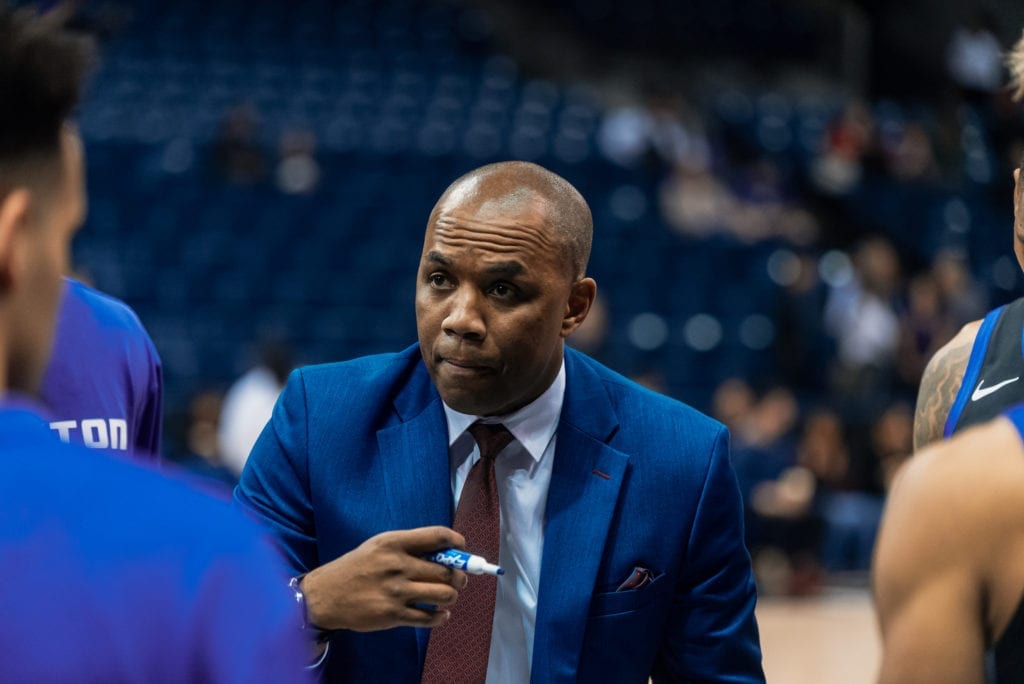 His considerable time overseas also shaped his approach to basketball.
"I had to be very meticulous, very detailed in my game," Ellis says. "Going to Europe, they teach basketball. They really teach the game. Now as a coach, I'm more of a teacher as opposed to a teller. It's my job to teach the why, the how and the what.
"When I was growing up, the coach told you what to do and you did it. But now, because of my European experience, I like explaining the smallest detail because they yield the biggest results."
In 2012, Ellis, pondering retirement, put out some feelers to make the transition into coaching. He landed an interview with the Oklahoma City Thunder and ended up as an assistant coach with the Tulsa 66ers, the team's developmental league affiliate at the time, during the 2012-13 season. (The 66ers became the OKC Blue in 2014.)
Ellis calls Thunder general manager Sam Presti "phenomenal. The things I learned my first year – I've never been part of an organization that pushed me and taught me so much. After my year with the 66ers, I was able to do everything. They taught me how to do video, write reports, the coaching acumen, the coaching verbiage.
"SNU and the Oklahoma City Thunder, they are a key part of my foundation of who I am. That's been a key part of my success over my coaching career."
Ellis was an assistant with three other G-League teams before landing his first head coaching gig with the Northern Arizona Suns in 2016. That season in Prescott earned him another promotion, this time to the NBA's Phoenix Suns. He spent the 2017-18 season as an assistant under then-head coach Jay Triano.
"It was super valuable," he says. "I will be forever indebted to Jay Triano. He has some European experience, so he respected my ideas. That experience gave me confidence. Some of the plays I gave Jay or suggested, he trusted me, and they worked. The defensive philosophies – I love thinking outside the box, things that are not as traditional. Jay had our guys do it and it worked.
"I'm very confident in my ability to coach at this level, the collegiate level or the NBA level. That job just changed my life really."