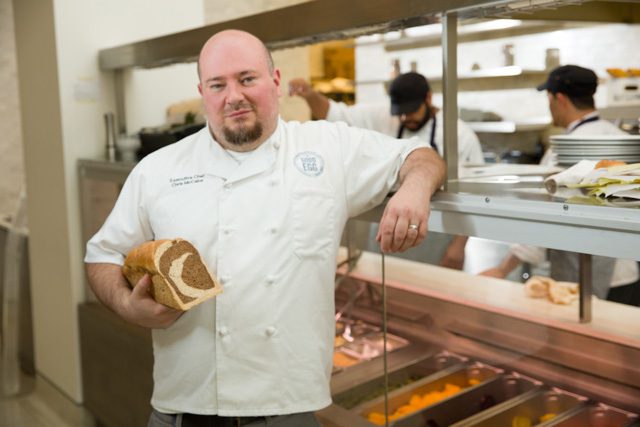 [dropcap]Chris[/dropcap] McCabe, executive chef of A Good Egg Dining Group, comes from a family that uses food as a love language. He believes, however, that his fascination with cooking stems from a rather clichéd source.
"I think it's the same as any other chef, you know, we all say our grandmother," he says. "It's that comfort food that everyone has fond memories of."
He got his start cooking for his family, and so they became his original taste-testers.
"Sundays were the day I'd go over and help my grandma make food for the family," McCabe says. "Then I started helping her with larger dinners like Thanksgiving and Christmas Eve."
Fast forward a few years and more than a few meals, and his love for all things culinary grew into a career. After graduating from SUNY Cobleskill with a degree in culinary arts, McCabe stayed in New York for several years until national tragedy steered him to the Midwest.
"After September 11, the restaurant industry kind of fell flat [in New York], and my friend suggested that I move to Oklahoma," he says.
The stars aligned for McCabe after that, and he now oversees every restaurant under the umbrella at A Good Egg, which includes several heavy-hitters in the Oklahoma City dining scene like Cheever's Cafe, The Drake and Kitchen No. 324. Among his responsibilities are everyday tasks like managing food and labor costs, but he also has the opportunity to train chefs de cuisine and sous chefs and provide menu inspiration.
He describes his main task as "bouncing from restaurant to restaurant to maintain quality and consistency."
It seems McCabe is doing a great job of that – the restaurants he oversees are some of the busiest and best in the city. And it's easy to see why. McCabe's passion for his job means little time wasted on things other than creating and serving delicious food.
"I'm never outside of a kitchen; I purposely don't have an office. I just go into the kitchens and work," he says. "I've never wanted to be a pencil-pusher chef."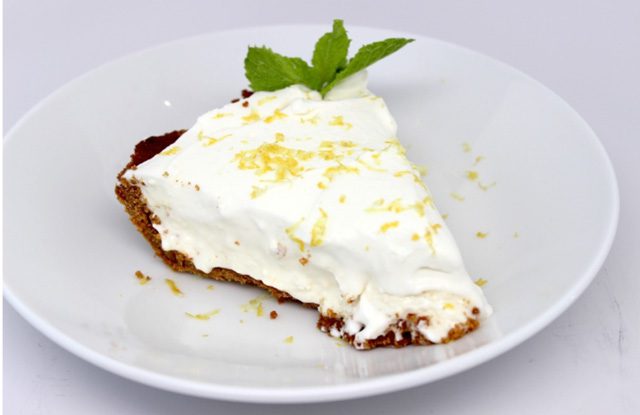 Lemon Cloud Pie
Pie Crust
2 packages of Biscoff cookies (8.8 oz)
5.5 oz. butter, melted
Method
Grind the cookies in the Robot Coupe until crumbled. Add the butter and continue grinding until the butter is incorporated and the cookies are very finely ground. Press into a 9 inch pie shell and bake for 8-10 minutes at 375 degrees.
Limoncello Filling
16 oz.cream cheese
28 oz.sweetened condensed milk
0.5 oz.limoncello
0.5 cuplemon juice
1 tsp.lemon zest
Method
Whip until fluffy in the Kitchen Aid and then pour into the baked Biscoff crust and let set up over night.
Assembly
Place pie on the plate and garnish with the lemon zest.