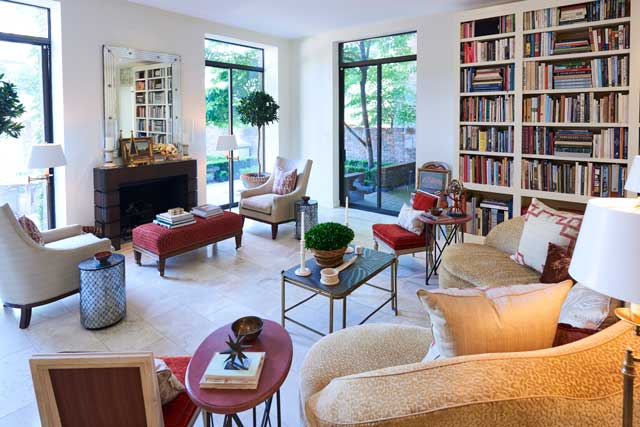 [dropcap]Can[/dropcap] a celebrated Oklahoma artist and a world-renowned interior designer find comfort in a Tulsa home after spending more than four decades in New York City?
Jimmy Steinmeyer, a native Tulsan noted for his highly detailed architectural renderings, and architect/designer David Easton, of Kentucky heritage, answer with a resounding 'Yes!'
"For us, Tulsa is a stripping away from the world we lived in," says Easton, known historically for merging traditional design with a contemporary, cutting edge flair.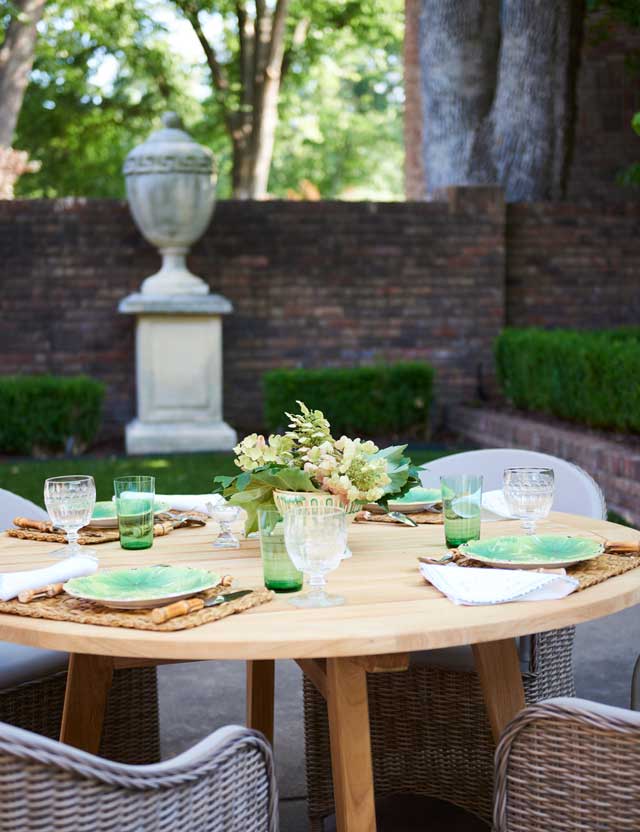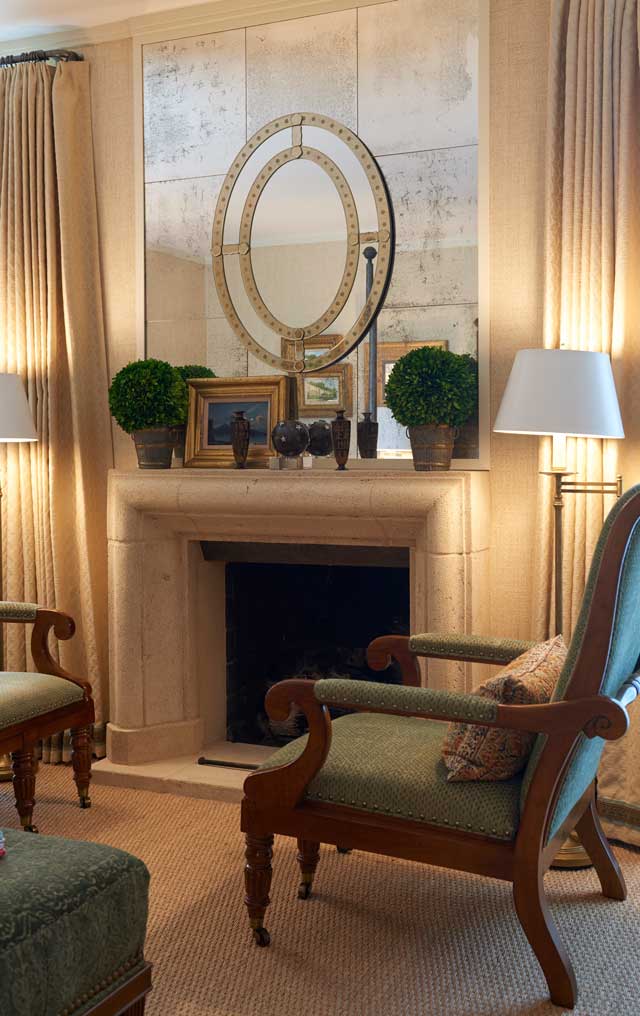 Steinmeyer and Easton have been  partners for 43 years, living in Manhattan's Flatiron District. Architectural Digest called their recent move to Tulsa "impulsive." In reality, their decision to call Tulsa home had its genesis in an Easter weekend in Tulsa several years ago. Steinmeyer bought a midtown Tulsa house in 2010, anticipating a future move there.
"Change is the most important thing we do in life," Easton said during an interview at their new Easton-Steinmeyer Brookside studio. "It's a leap forward into the rest of the world."
The home Steinmeyer and Easton share is an exquisite two-story building constructed 30 years ago as an example of downsizing possibilities. Its central core resembles a silo tower. Inside, a design treasure blends their love for antiquities with contemporary sensibilities. Easton believes that "architecture should give rhythm to a home. It should be a symphony of design."
Steinmeyer points to the doorways, their tops accented with antique mirrors or architectural fragments. Marble flooring and the absence of traditional draperies are other style examples distinguishing their home.
The long entry hall gives a garden vista graced with boxwood and ivy. The living room is a seamless blend of traditional antiques and contemporary furnishings, especially chairs. The dining room is a welcoming half-moon shape Steinmeyer finds perfect for entertaining guests. And the kitchen? A streamlined beauty of ashwood cabinetry.
Throughout their home, accessories resembling globes and astrological instruments are consistent themes. For years, they have collected stone statuary and polished antiques. They also brought to Tulsa their collection of china, silver, linens and treasured books.
The most notable change they made was covering the brick walls of the two-story library and staircase with pale gray Venetian plaster. This library is the heart of their home and office. Both contain treasured books, especially Timeless Elegance: The Houses of David Easton.
For Steinmeyer and Easton, their Tulsa pied-á-terre is a perfect setting that encompasses their love for exceptional design and gracious entertaining. Most importantly, it reflects their global perspective as world travelers who now love coming home from those travels to Tulsa.
---
Jimmy Steinmeyer
For Jimmy Steinmeyer, moving back to Tulsa is like coming full circle. A native Tulsan, he graduated from Edison High School and then Drury College. He might have stayed in Tulsa had he not been encouraged by Betty Conheim to move to New York, attend Pratt School of Design and pursue his art career.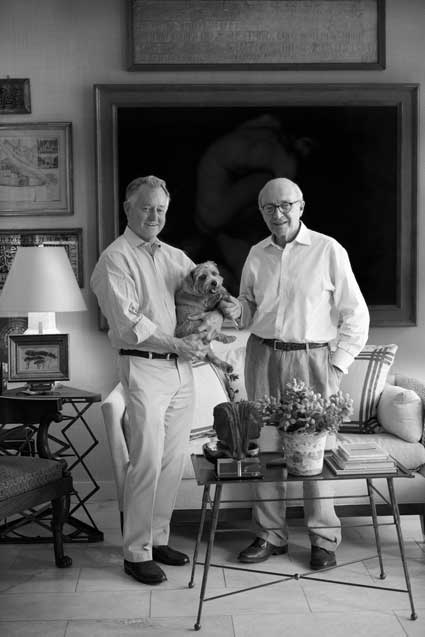 At the same time, Conheim, owner of the Carlin Shop, arranged for Steinmeyer to work with Karl Springer, a furniture designer in New York. In 1975, while still working for Springer, he met legendary architect and designer David Easton, and these amiable partners have been together ever since.
You might say the rest is history.
After Steinmeyer left Springer, he worked with designer Kevin McNamara. "He saw that I had the ability to draw and do architectural renderings," Steinmeyer notes. "From then on, I concentrated on renderings for designers." His work has been featured in London, Paris, Sydney, Australia galleries and the National Academy in New York.
Devotees of the late Charles Faudree will remember the beautiful renderings featured in Faudree's first book on French Country design. Steinmeyer and Faudree were lifelong friends and he has remained close with Faudree's sister, Francie, and her husband Dale Gillman.
Steinmeyer has used Gillman's talent to design several custom tables for the new Easton-Steinmeyer Studio at 1311 E. 35th St. Steinmeyer's talents as an artist and interior designer are evident in the recently refurbished dining room at Southern Hills Country Club, the first phase of the club house renovation by Steinmeyer.
"I never thought I would move back home," Steinmeyer says. "But Tulsa is a beautiful place to live."
The move required some paring down, he admitted. "We knew we wanted a studio/showroom in Tulsa and we asked Peter Walter to find us a place," Steinmeyer notes. Now they are Brookside neighbors.
"Coming home to Tulsa really is full circle," Steinmeyer says. The strategic move was New York City's loss and Tulsa's immense gain.