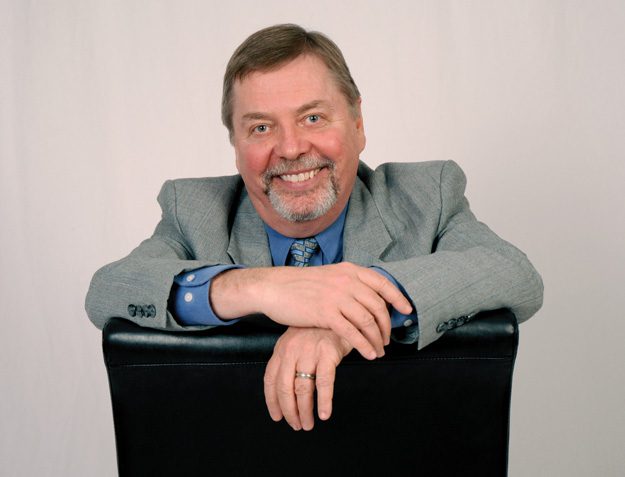 [dropcap]With[/dropcap] all thanks to Vida and Dan Schuman, respectively publisher/founder and president/editorial director of Oklahoma Magazine, I wrote my first two entries for what would become this column in mid-April 2007. One was about the 1940s exploitation film made around Lawton's annual outdoor Easter pageant, Prince of Peace; the other dealt with playwright and author Lynn Riggs, Claremore's second-favorite son and the small, out-of-the-way memorial that housed his artifacts. Both pieces foreshadowed what most of my next 98 Oklahoma Magazine columns would concern themselves with: celebrations of Oklahoma people, primarily our writers, musicians and other artists, some of whom were undeservedly (and occasionally deservedly) obscure, all of whom richly merited some ink.
Looking back on that paragraph, I see that I've "buried the lead," to use a newspaper term I first heard during my 23 years at the Tulsa World. What I should've noted in the first sentence is that this is my 100th Insider column. I'm happy and honored to have been able to stick around in these pages for this long, which amounts to a stretch of more than eight years. I also realize No. 100 is the kind of milestone that requires some sort of special approach.
I knew it was coming, of course. So a few months ago, I began corresponding with my managing editor, Jami Mattox, regarding what to do about it. We tossed around the idea of taking a look back at what I thought were some of my best efforts, with Jami professing a special liking for my pieces about folk artist Ed Galloway and his Foyil Totem Pole (column No. 32, June 2010), my first movie love, Susan Gordon (No. 53, March 2012), and the 1930s mini-scandal involving Oklahoma actress Rochelle Hudson (No. 90, March 2015). Since those are three of my own favorites, I applaud her good taste.
(I have to add, humbly digging my toe into the carpet, that the Susan Gordon story took first place in the magazine-column category at the 2013 Oklahoma Society of Professional Journalists Awards.)
Finally, though, I decided to write something that tied into my very first appearance as an Oklahoma Magazine regular. I figured I'd do a nice closing-the-circle story, going back to column No. 1 to remind us of where Lynn Riggs' memorabilia was then, and where it is now. The only little hitch in this plan came along when I double-checked my memory – an increasingly good idea for baby-boomers in general, and me in particular  – and found out that the Riggs piece was actually my second column, running in the June 2007 issue, following the one on Prince of Peace by two months.
However, as my old mentor Ken Jackson used to tell me, sometimes you don't want to let facts get in the way of a good story – and, truth to tell, both columns were written within the same few days. So, in the interest of full disclosure, this piece actually ties back into my second published Insider column, titled "Living in Will's Shadow." I wrote it about the one-room museum in Claremore's former town library that was dedicated to Lynn Riggs,  the playwright, screenwriter and poet best known for Green Grow the Lilacs, upon which Richard Rodgers and Oscar Hammerstein II based their record-busting musical Oklahoma!
At the time, the Lynn Riggs Memorial, as it was called, had bounced around. Opening in 1963 in the Claremore Chamber of Commerce office building, it later moved to the Will Rogers' Library – the city's public library – and then to Rogers State College (now Rogers State University) before returning to the library – or, more correctly, to the place where the library had been.
"Back when I was mayor, the library building became vacant because they built a new library," explains Claremore's Tom Pool. "This was in the late '90s. We asked the Rogers County Historical Society at the time if they'd like to have the building for a museum, but they were doing so many other things at that time that they couldn't do it. So we moved the Claremore Fire Department administration over there, and they used it until about 2009 or 2010. Then the firemen moved out and built their own facility. We took possession of it about five years ago."
The "we" he refers to is a group that was interested in establishing a Claremore Museum of History. Once the firemen left, Pool and the others approached the Claremore City Council about letting them have the building for that purpose. The councilors agreed to the deal, and after years of work, the all-volunteer Claremore Museum of History board, with Pool as chairman, had the new place up and running.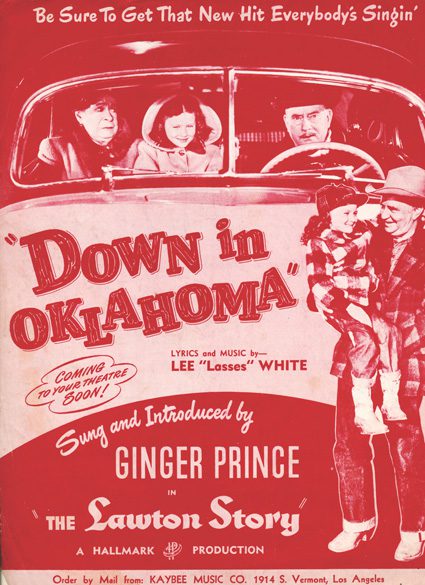 All this time, Riggs's artifacts remained in the same place, housed in the building that the Claremore Museum group was busy refurbishing. When I'd visited the museum for my 2007 column, Claremore Fire Marshal Jerry Ragsdale had unlocked the room for me. A few years later, after the firemen were gone, a person interested in seeing the material would've had to run down someone with a key.
All of that, however, has now changed. The impressive new Claremore Museum of History features a generous section devoted to Riggs and his work, with much of the material from the old location newly arranged in glass cases, standing beside one of the fringe-topped surreys from the Broadway production of Oklahoma! and underneath a blown-up photo captioned, "The Southwest's most important 20th Century playwright memorialized his hometown of Claremore and early Oklahoma through his writings." (The museum also sells copies of two Riggs poetry books, The Iron Dish and This Book, This Hill, These People, as well as a Christmas-tree ornament picturing the surrey, which comes with an information sheet about Riggs and his work.)
"It is really a great exhibit," Pool notes. "It's much better than it was over in that little room, because it was so crowded."
Favorite son Will Rogers has long had his own well-known memorial and museum in Claremore; now, the town's second-favorite son has his own hometown place to shine – as does favorite daughter Patti Page, her memorabilia displayed next to the Riggs exhibit. Other parts of the Claremore Historical Museum are devoted to the bygone days of the city itself, including its Indian Territory beginnings and its years as a world-famous site for radium-water baths.
When I visited recently, the place had two personable and well-informed docents, Fern Millikin McCoy and Susan Hammett Krackov, on hand to answer questions. As we talked, I mentioned to them my special interest in one of Riggs' two dozen plays, More Sky. It's a four-act based on Plato's writings about the fictional continent of Atlantis whose only production, as far as I can ascertain, was staged at Northwestern University by Riggs himself in the summer of '34. I've been intrigued by More Sky ever since running across a photo from it in the old Lynn Riggs Memorial, back when I was researching that second column. I hope that somewhere between now and No. 200, I'll be able to report that the play has been resurrected and produced, perhaps as a fundraising effort between the museum and the Rogers State University drama department. Stay tuned.