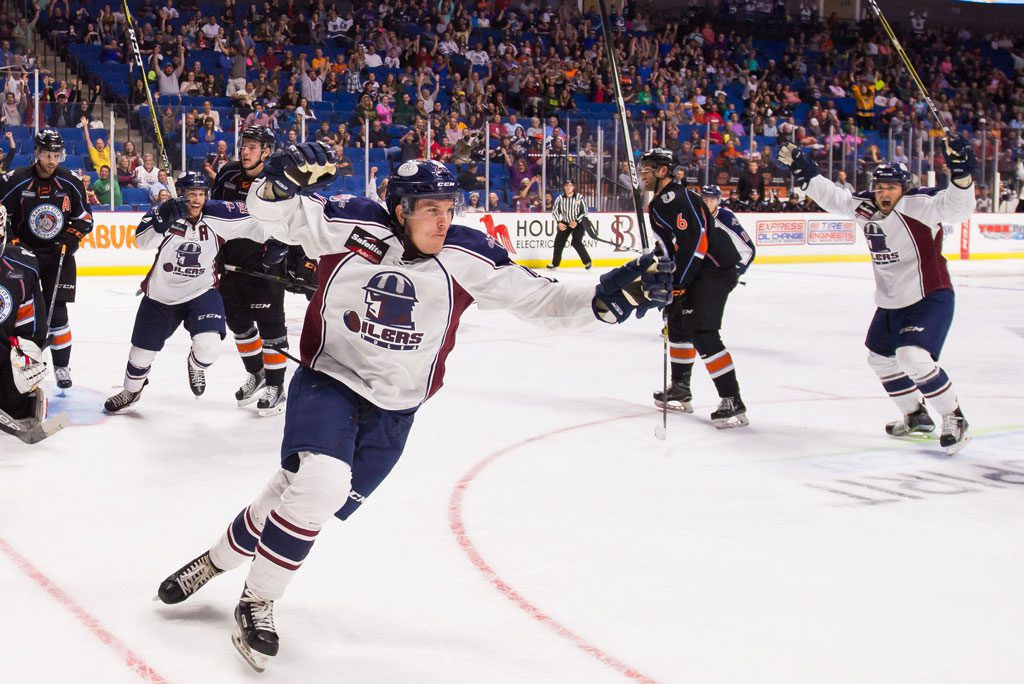 Take a break from hoops and touchdowns this month to watch the Tulsa Oilers at the BOK Center. The team has five home games: Dec. 15-16, 27 and 29-30. If you're looking to get into the spirit of giving, the Oilers offer ample opportunity.
The Dec. 15 game features the Unifirst Blanket Drive, where patrons can "bring new blankets that will be donated to those in need," says John Peterson, vice president of communications.
Dec. 16 has a Teddy Bear Toss, when fans who bring new teddy bears can throw them on the ice after the Oilers score their first goal, says Peterson, adding, "We'll donate those to underprivileged children."
Fans can also take part in the Paint the Ice event after the Dec. 27 game, with the team playing on that colored, frozen sheet Dec. 29 and 30. For tickets and times, visit tulsaoilers.com.