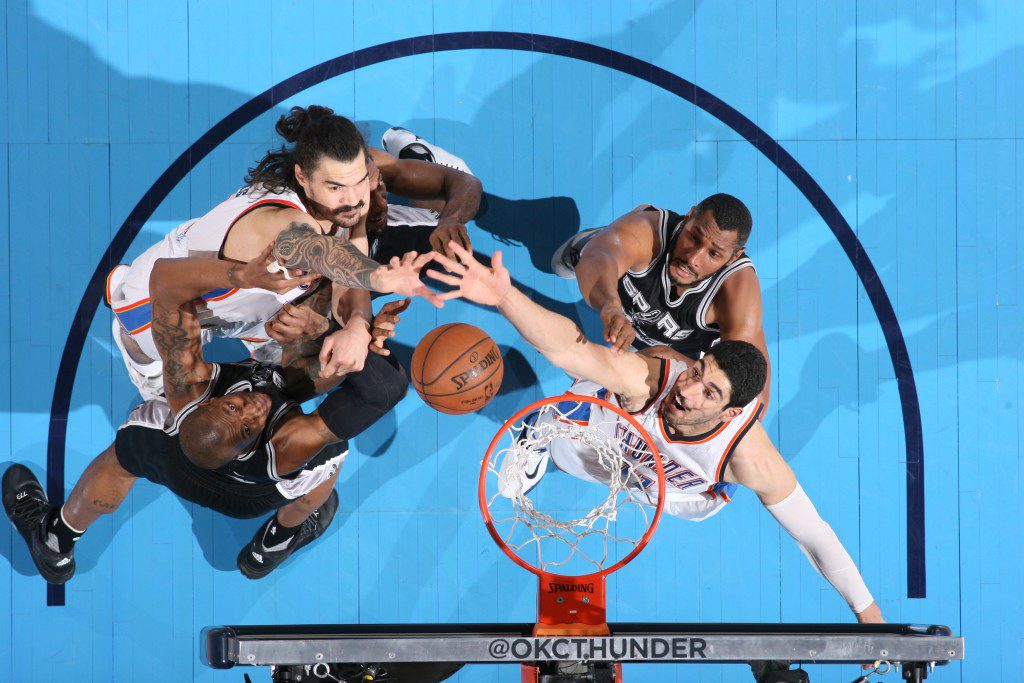 Oct. 16 – Chesapeake Energy Arena
From nba.com/thunder: Oklahoma City tipped off its preseason schedule on Oct. 3 in Madrid, Spain, where it played nine-time Euroleague Champion and 33-time Spanish League Champion Real Madrid. Oklahoma City then traveled to Barcelona, Spain, to face off with two-time Euroleague and 18-time Spanish League Champion FC Barcelona on Oct. 5. The Thunder returned stateside to play the Mavericks on Oct. 11 in Dallas.
On Sunday, the club will host the Minnesota Timberwolves at Chesapeake Energy Arena for their first preseason game at home. For ticket information, visit nba.com/thunder.