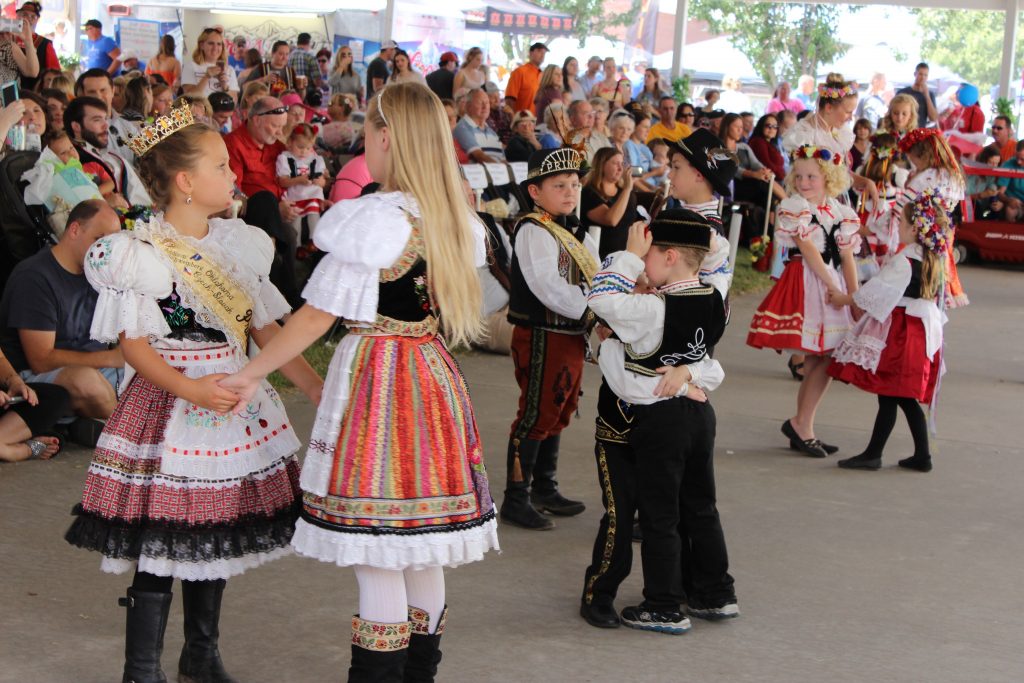 Oct. 7 in Downtown Yukon – 
From czechfestivaloklahoma.com: Thousands are expected to turn out for the annual Czech Festival, always held the 1st Saturday in October.  Festival goers will literally get a taste of Czech culture including food, music, dancing, traditional costumes and imported merchandise.
"The Czech Festival is our way of preserving and sharing of the old Czech customs along with providing a part of the traditional Czech foods, so dear to the people of Czech decent," said Marjorie Jezek, President of the Oklahoma Czech Inc.  "These customs and food recipes have been handed down from generation to generation."
The festival officially kicks off at 10 a.m. with one of the state's largest parades on Main Street in Yukon, a stretch of Historic Route 66.  Oklahoma Czech Royalty Pageant contestants will be featured in the parade along with Czech dancers, local businesses, civic and youth groups.
Following the parade, festivities shift to the Oklahoma Czech Building on 5th Street, one block north of Main Street. A variety of family entertainment will be provided throughout the day including polka music, dancing, carnival rides, a petting zoo and a top-rated craft show with more than 150 booths.  Traditional Czech foods including kolace pastries, klobasy sandwiches and bread will also be available for purchase.  The Czech Festival concludes with the Oklahoma Czech Royalty Coronation Ball at the Czech Hall, south of I-40 on Czech Hall Road (aka Cornwell Drive).
For more information visit czechfestivaloklahoma.com