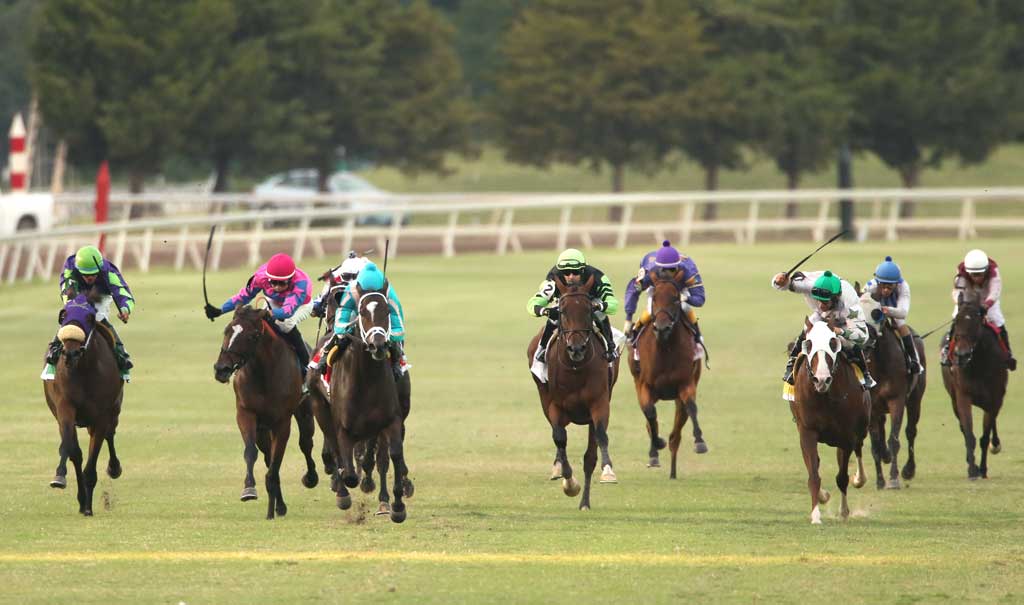 Sept. 30 – Remington Park – 
From remingtonpark.com:
The Grade 3, $400,000 Oklahoma Derby, the state's most important Thoroughbred race, will be contested for the 30th time on Sunday, Sept. 30 at Remington Park. The first race of the day is at 3pm. The racing entrance lobby will open for festivities at 1pm.
The Oklahoma Derby is a top Breeders' Cup prep race for many of the nation's 3-year-olds. The Oklahoma Derby leads a huge afternoon of stakes races with 10 stakes races on the schedule overall. Oklahoma Derby Day offers many divisional stakes-racing categories and even more Breeders' Cup prep opportunities for top horses heading to Churchill Downs in Louisville, Ky. in early November. The 2018 edition of Oklahoma Derby Day will feature total purse money of nearly $1.4 Million!
Joining the Oklahoma Derby Day program as a graded race for the first time is the Grade 3, $200,000 Remington Park Oaks for 3-year-old fillies. In addition eight more stakes events will round out the biggest race card in North America on Sept. 30:
$175,000 Governor's Cup
$150,000 David M. Vance Sprint
$75,000 Kip Deville Stakes
$75,000 Ricks Memorial Stakes
$65,000 Red Earth Stakes
$65,000 Bob Barry Memorial Stakes
$50,000 E.L. Gaylord Memorial Stakes
$50,000 Flashy Lady Stakes
For more information visit remingtonpark.com.