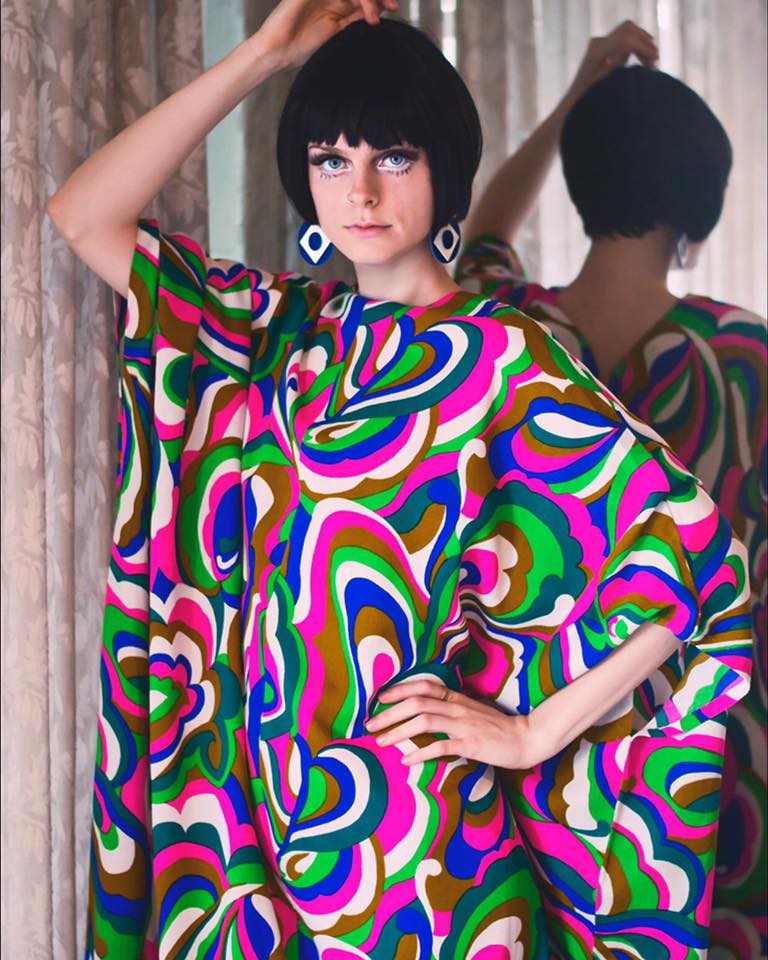 June 15-17 – Bartlesville – 
From facebook.com: The Oklahoma City Foundation for Architecture and the Okie Mod Squad are teaming up to host the 3rd annual Oklahoma Modernism Weekend at the magnificent Gold Dome!
Join in a little pre-weekend fun on Friday, June 15th from 6:00 p.m. – 8:00 p.m. when local mod retailer, Space 20th Century Modern hosts an apero to kick off the Oklahoma Modernism Weekend's festivities at their new location, Space@3012 at 3012 N. Pennsylvania.
Official weekend events begin at 8:00 a.m. on Saturday, June 16th with the Mod Swap, where vendors from around Oklahoma and the surrounding region will be on hand selling fabulous mid century pieces, from furniture to art to smalls in the state's only all modern flea market. During the same time, the public is invited to bring their favorite vintage ride — car, bike, trailer, motorcycle — to the Wheel-o-Rama. Participants will be able to park in a prime spot in front of the iconic Gold Dome, which will create all kinds of interesting photographic opportunities.
In addition, we have some great lectures lined up on Saturday:
11:00 — Karen Oyerly of the OKC Modern Quilt Guild will discuss how traditional techniques are used to create very unique and thoroughly modern quilt designs that fit in perfectly with mid century and contemporary surroundings. She will bring several examples of members' work to show off, too. This lecture is open to the public and free of charge.
12:00 — Traditionally, architecture schools throughout the U.S. taught students based either on the French Beaux Arts model, which focused on studying classical architecture, or the German Bauhaus model, which melded industry and abstraction in architectural design. When Bruce Goff became head of the architecture department at the University of Oklahoma in 1947, he and his colleagues created an entirely new form of study that emphasized individual creativity, organic forms, and experimentation. Now known as the American School, Goff's approach impacted not only his students but also modern architecture throughout the world. OU professor, Dr. Angela Person, will discuss this enthralling history and will provide information about an upcoming international exhibition OU is hosting about the American School. This lecture is open to the public and free of charge.
1:00 — Okie Mod Squad's Lynne Rostochil will present histories of domed architecture around Oklahoma, focusing on the home of this year's Modernism Weekend, the iconic Gold Dome. After the presentation, she will lead the group on a tour of this magnificent piece of modern architecture. This lecture and tour is $10 per person.
3:00 — Photographers Tim Anderson and Nick Leonard join us again this year to spin yarns about their adventures roaming the country and taking photos of iconic roadside architecture and signs. This year, their focus is on all things Oklahoma as they discuss road tripping across the Sooner State with their giant stash of cameras in search of our roadside past. This lecture is open to the public and free of charge.
One of the most fun events of the weekend is the Flashback Fashion Show, which takes place in three waves at 12:30, 1:30, and 2:30. The audience can experience mid-20th-century couture at its finest, and they will be able to view rare pieces from personal collections as well as beautifully curated items from the Junk Fairy, which is located at everyone's favorite vintage shop, Bad Granny's Bazaar in the Plaza District.
Hope to see you at the Oklahoma Modernism Weekend at the beautiful Gold Dome!
For more information, go to okcmod.com/events.