2020:
Perhaps the strangest year in recent history. That said, it's tough to narrow down and honor only a handful of people who made it better. The last twelve months passed in a blur – filled with pandemic panic, election frenzy and general existential dread – but there were a great number of Oklahomans who kept their heads down and got to work. Our 2020 Oklahomans of the Year range from the obvious (but very well-earned) picks like frontline workers, to a senator paving the way for racial equity in Tulsa. All in all, this year certainly pulled the grit and determination out of some already awesome Okies. We honor them, along with a hardworking tribal chairman and a larger-than-life rancher in Waurika, for proving 2020 wasn't so bad after all.
By Kimberly Burk and Mary Willa Allen
Frontline Workers
An unexpected public health crisis showcased the empathy and hard work
of countless Oklahomans.
Looking back on 2020, it's clear the COVID-19 pandemic defined the year – muddying any other topics with its long-standing devastating effects. But it doesn't seem fair that one person, or even one organization, deserves to be the face of the fight against this disease. Instead, this designation of Oklahoman of the Year is reserved for every person who went to work in a pandemic to keep the state safe, informed and moving forward.
The first honorees on the list are, of course, the doctors, nurses, infectious disease specialists, respiratory therapists and other hospital personnel on the frontlines.
People who work in the health care sector have likely had the hardest year of their careers – watching helplessly as people succumbed to a mysterious illness while hoping they didn't get it themselves. This is for those who tended to the sick, then quarantined in their own homes, away from their families, to ensure no one else got infected. Those at local and state-level health departments, working tirelessly to keep the public educated on case numbers, best safety practices and risk factors. We thank everyone involved in the process – from emergency room doctors to psychiatrists helping providers avoid burnout, janitorial workers keeping rooms as sanitary as possible and those on the administrative side handling hospital capacity spikes. You are leading us bravely through a nightmare.
But this designation is also for those overlooked in the madness. Fast food workers, servers and line cooks who didn't have the option to work from home. Public servants like EMTs, police and firefighters who put themselves at risk to help during emergencies. Grocery store clerks who dealt with harried customers hoarding toilet paper. Postal workers handling an influx on packages – including mail-in ballots for a deeply polarizing election.
We salute all of you for your bravery, your determination and your grit. You make Oklahoma a safer, stronger and better place. – MWA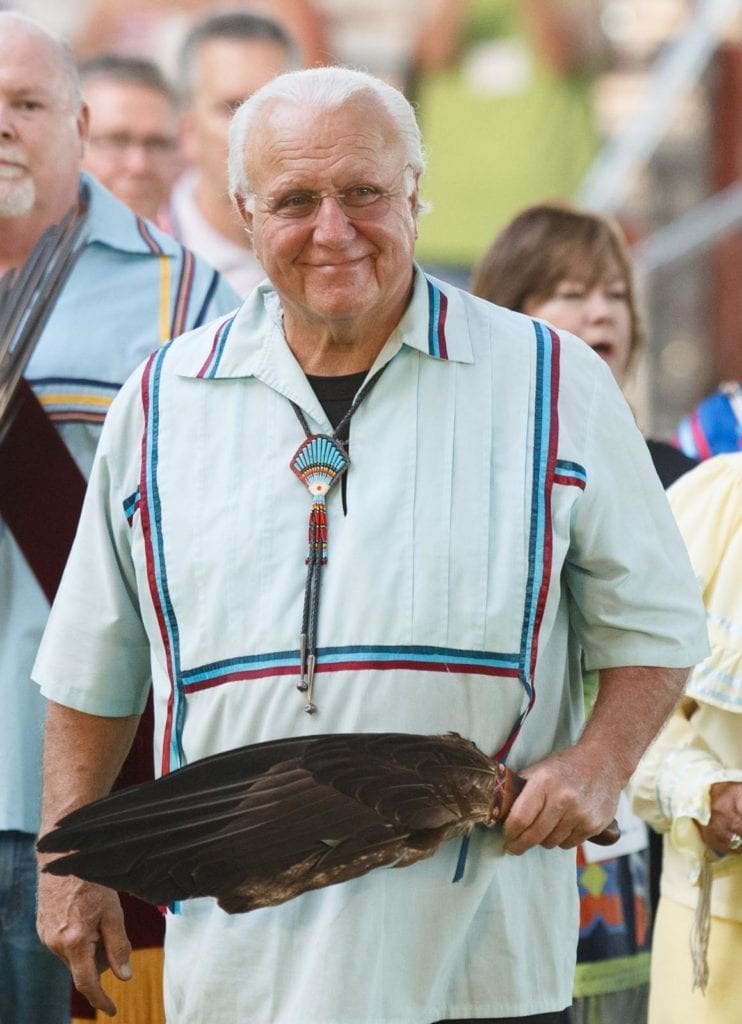 John Barrett
The leader of a major Oklahoma tribe, along with his talented staff, works diligently to ensure his citizens are safe and happy.
The COVID-19 pandemic is the biggest crisis John Barrett has faced in his 35 years as chairman of the Citizen Potawatomi Nation.
Yet the tribe was prepared, Barrett says, in some cases by decisions made in the 1980s, when the constitution was revised and gave the executive branch latitude to operate under laws passed by the legislature. Another plus is that CARES Act funding was supplemented with tribal reserves earned through investments.
"This whole period of time, when expenses have doubled and income fallen in half, we have been able to go into that with a cushion," says Barrett.
But most of all, he says, "I have the greatest staff that any tribal leader in the state could possibly have. They are really professional people who took on a huge responsibility and met it with a great deal of professionalism and courage."
Dr. Adam Vascellaro, chief medical officer of CPN Health Services, is Italian and has relatives who are healthcare workers in Sicily. As the virus began to ravage his home country, "they were advising him [that] this was a lot more complex and a lot more serious than anything we were getting from the Trump administration," says Barrett.
Vascellaro set to work in February, installing testing sites and ordering protective gear.
"Our assistant medical director, Dr. Kassi Roselius, also has a master's degree in public health. She was a wealth of information and assistance in getting us ready," says Barrett. "We really had a 30-day lead."
Testing, contact tracing and quarantine policies have kept the infection rate comparatively low among the tribe's 2,400 employees, Barrett says. The tribe has continued to pay its employees and helped other struggling citizens throughout the pandemic. The COVID-19 response also included a temperature-controlled vaccine storage facility.
Through it all, infrastructure and economic development efforts continued, including the Iron Horse Industrial Park, which is a foreign trade zone. A Canadian company, Pro Pipe, will be the first business there with a $5.5 million factory.
Groundbreaking is scheduled this month for an expanded mental health facility, which will allow the hiring of additional mental health providers. – KB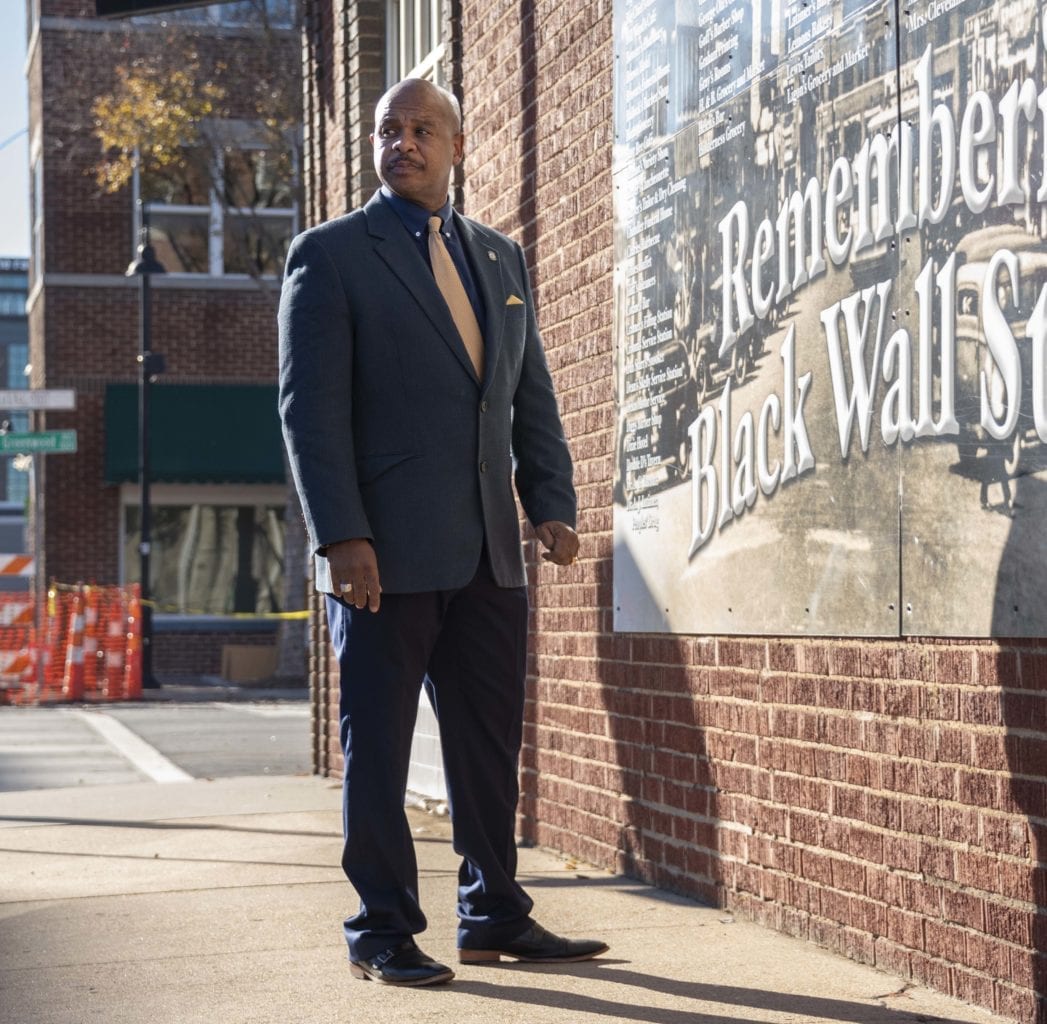 Kevin Matthews
Leading the 1921 Tulsa Race Massacre Centennial
Commission, Matthews works to educate Oklahomans, mentor youth and create a more equitable Tulsa.
2020 was a long and fatiguing year, State Sen. Kevin Matthews acknowledges. But he finds plenty to be positive about as he reflects on the months defined by both COVID-19 and racial unrest.
Matthews chairs the 1921 Tulsa Race Massacre Commission, which is deep into its planning process for the May 31 centennial observance. Meetings were crucial last year, and a pandemic shutdown was in no one's plan.
"What COVID did for us was it pushed us into the 21st century of meetings," says Matthews. "We now have Zoom meetings from our homes, and we use technology a lot more. Actually, I think we are getting more done because we don't have to all drive to meetings."
Central to the centennial observance is the opening of a history center, Greenwood Rising. The fundraising goal was $29.5 million, and Matthews has been overwhelmed by how quickly the money was gifted – all but about 10% as of early December.
"I want to say how pleased we are that we are in such a giving and benevolent community that's receptive to the significance of this center," he says. "It's been humbling to see how many people support trying to tell the story in an honest way, and help reconciliation happen here on this ground where this horrific incident took place."
The Democratic senator spent 25 years with the Tulsa Fire Department prior to his legislative service, and he lives and volunteers in Greenwood.
"This has been my community all of my life," he says. "It's important to me to build this community and help every person who is interested to reach their fullest potential."
He volunteers with the 100 Black Men of Tulsa mentoring program and founded the Youth Entrepreneurship Shadow program to teach black high school students how to start a business. In his quest to eradicate food deserts in his district, Matthews is working with Oklahoma State University and Langston University to create programs that will teach urban youth how to get involved in the farm-to-table movement. – KB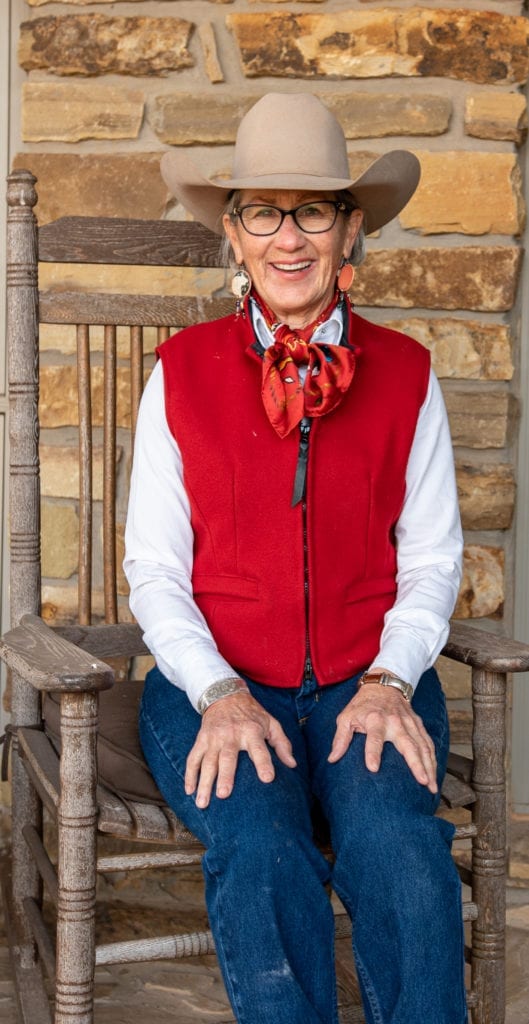 Terry Stuart Forst
Forst, based in Waurika, plays a major role in Oklahoma's robust ranching community.
Terry Stuart Forst shouldered her share of the load as a longtime officer of agricultural associations, for which she was rightly honored by her peers.
But mostly, she's a rancher.
"My primary job is this ranch, and it is hands-on and full-time," says Forst, who became general manager of Stuart Ranch in 2001. "I work daily on the ranch. We have 11 employees, counting myself and my two sons, Robert and Clay."
The Stuart Ranch is the oldest in the state under continuous family ownership and encompasses more than 45,000 acres in southeastern and southwestern Oklahoma.
The family continues to diversify. Their cow/calf operation is Hereford and Angus. Clay manages Stuart Ranch Outfitters, offering guided hunts for deer, waterfowl, turkey and feral hogs. Robert manages Bar S Corriente Cattle and Stuart Meat Company. Registered American quarter horses are bred for show and ranch work.
"We compete in the reined cow horse, roping and cutting," she says. "Whether you are working or showing, it's a blessing to ride a well-trained horse."
Forst is a member of the 2020 class of the Oklahoma Hall of Fame. She was the first woman president of the Oklahoma Cattlemen's Association and the first woman to receive the Oklahoma Cattleman of the Year Award. She was inducted into the National Cowgirl Hall of Fame.
Serving as an officer in the OCA is no small commitment.
"The OCA president spends two years as president-elect, two years as president and two years as past-president," she says. "I believe we all have a duty to serve in the industries in which we make our living."
Forst left the ranch as a young woman to earn some academic credentials in her field. When she returned, she said, "my dad kinda threw me to the wolves.
"I had experience and education, but I was smart enough to realize how little I knew. I sought advice and counsel often from successful people. I made a lot of mistakes and learned those lessons well."
– KB