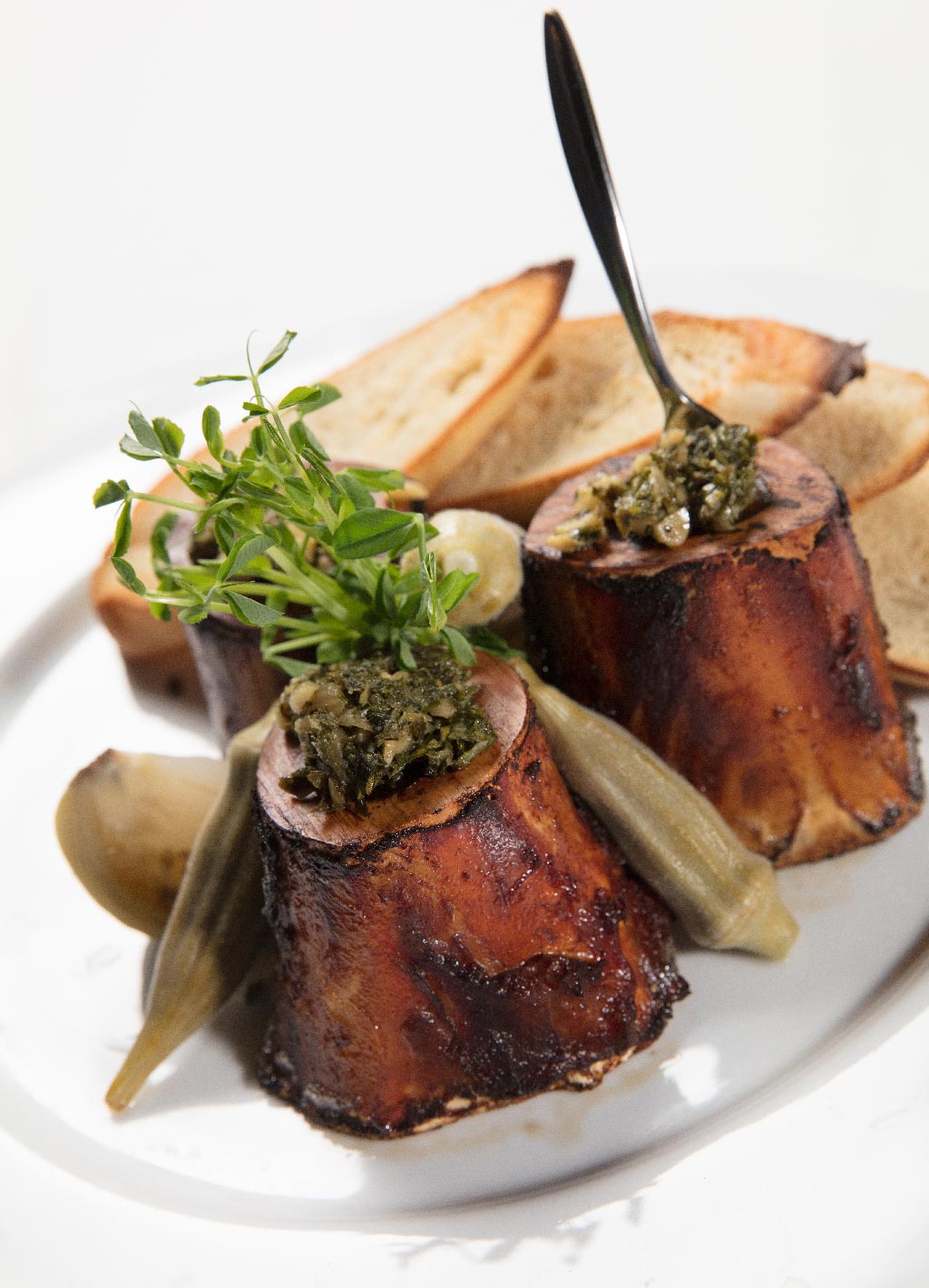 Nestled comfortably next door to its sister fromagerie and restaurant, En Croute, lies a quaint place named in memory of a loving friend and father. Food, bar and atmosphere form a meat-lover's trinity called St. Mark's Chop Room.
The late Dr. Mark Tekell's photo, father of restaurant partner and sommelier Drew Tekell, hangs on the inside wall of this six-top chop room as you walk through the front door. Black-and-white, Moroccan-patterned tile adorns the floor, while reflections of shark-skin gray walls bounce off the polished marble-topped bar, where one can enjoy a pre-meal sip or sit drinkless with a perfect steak and local game playing on the television. The look is country club chic, but the feel is steak dinner with a friend.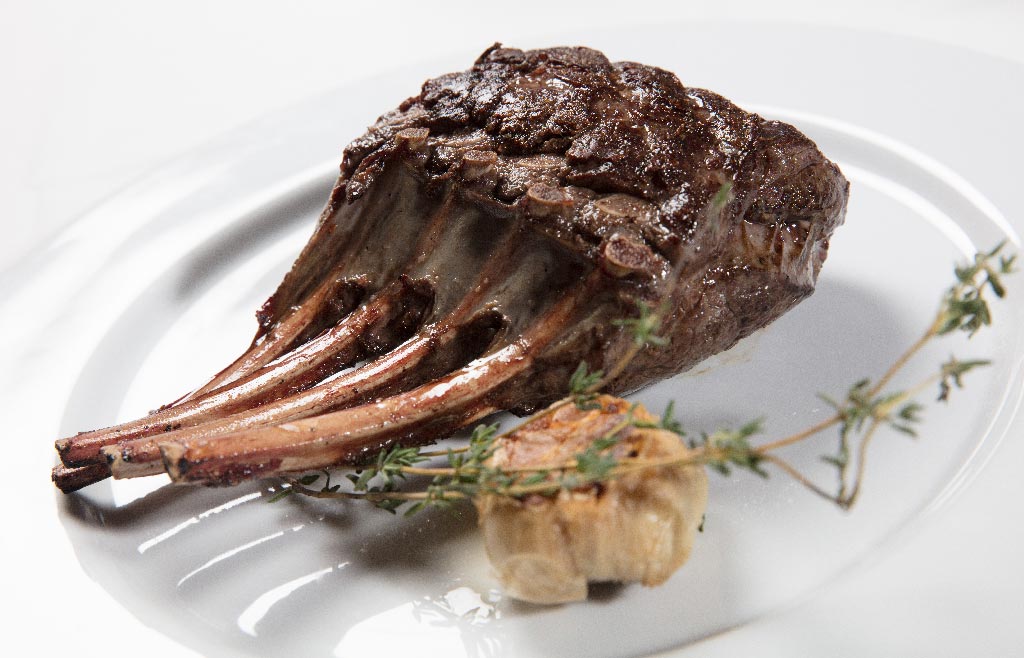 A la minute popovers, a welcome throwback to Yorkshire pudding, greets you at the table when seated. Accompanying it is the silkiest whipped butter on the planet – or in Oklahoma City at least – and housemade raspberry-pink, peppercorn jam. It is like a pat on the back from an old friend who's saying, "Welcome, and wait until you see what's next."
Starters cleverly imagined by chef and partner Michael Stranger are reminiscent of classic big-city steak joints and Hollywood watering holes, with old school vibes that would do Delmonico's proud and make Bavette's Bar and Boeuf envious. Squash bisque with a light, airy profiterole filled with creamy crab floats in the center and is topped with a golden-fried, butterflied shrimp.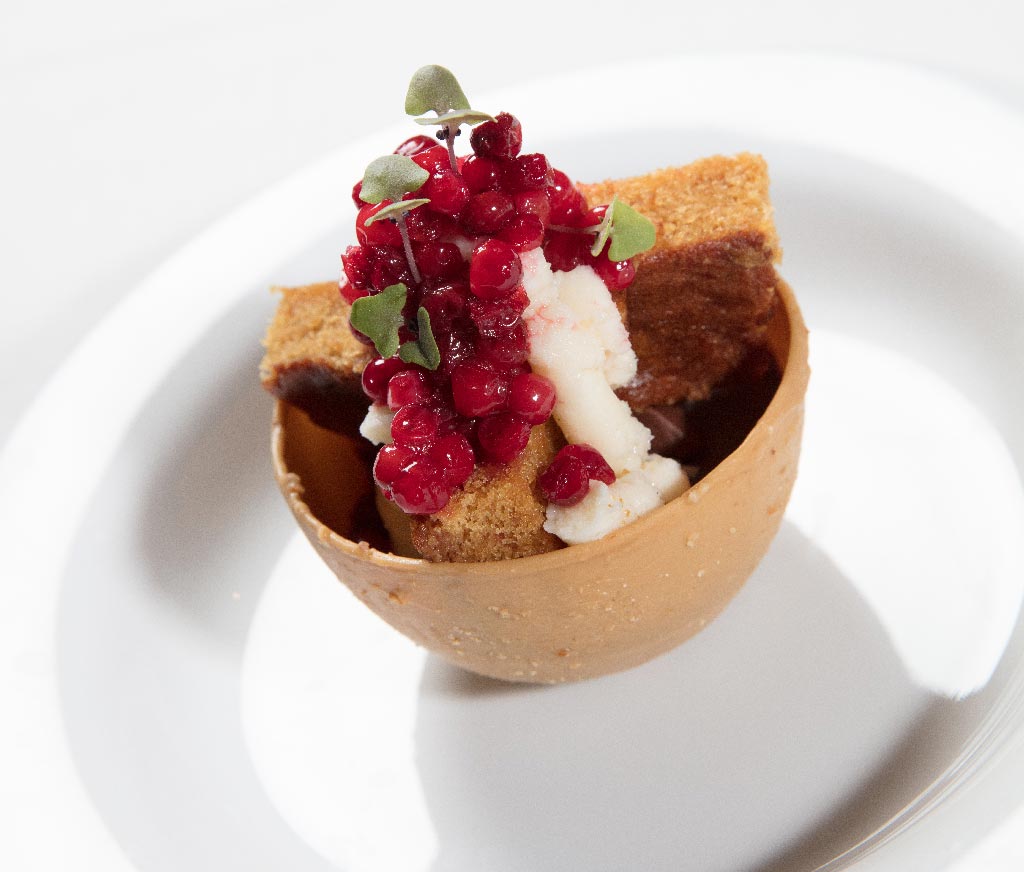 Smoked and roasted beef marrow bones, standing upright like Stonehenge, come with persillade (a garlicky, fresh herb sauce), stout jam, pickled okra and cherries. Without a doubt, "dem bones" will put the kibosh on any love you once had for roasted marrow bones in other restaurants.
When entrees come into play, the star is Oklahoma-raised, Iron Horse Ranch Wagyu beef, 10 ounces of which is about the smallest portion you get at St. Mark's. The beef ranges up to 12 ounces with cuts from strip sirloins to beautifully cut beef tenderloin. Nightly specials are chef's choice: from a 16-ounce, bone-in tomahawk rib-eye to a worthwhile pan-roasted Florida amberjack filet – in support of Florida's and Louisiana's fishing industry after September's hurricanes.
And if you're not feeling surf or turf, try coop … Grandma Nellie's truffle-roasted chicken, a perfect dinner for two.
Tasty sides include classic steak house favorites like creamed greens, garlic whipped potatoes, JoJo's tempura batter-fried potatoes and roasted maitake mushrooms in truffle oil.
Bring it all together with impressive wines, beers and cocktails, and this chop room is well within scopes of canonization.