Maintenance and repair crews, facing the seemingly indomitable task of cleaning up eastern Oklahoma waterways and recreation areas from last year's historic flooding, adopted the strategy found in a classic riddle.
How do you eat an elephant? One bite at a time.
Nearly 15 months after devastating rains and floods, the lakes, rivers and parks in eastern Oklahoma are pretty much back to normal. However, some cleanup and repairs still remain, say Jeff Knack, with the U.S. Army Corps of Engineers, and Keli Clark, with Oklahoma State Parks.
The record-setting deluges and torrents in May-June 2019 closed the McClellan-Kerr Arkansas River Navigation System for months, severely damaged levees in Tulsa County, cut off the town of Webbers Falls from its neighbors for weeks and left millions of tons of debris, downed trees and silt on lake roads and in parks.
"It was more water than we've seen in the region because it was so localized," Knack says. "The take-home fact was the bigger the flood, the longer it takes to recover. And we're still in a recovery operation.
"The work is literally done hour by hour. We look at the most appropriate thing to tackle and do it and move to the next item. You try to do the work that provides the most public benefit."
Knack says the navigation channel, which has had some shipping lanes open for a year, still needs dredging of some shoals formed from the floods. When that 3-mile job is completed next month, the Corps will have spent $6 million alone on removing silt and debris from the canal so that it can be at its full width and depth.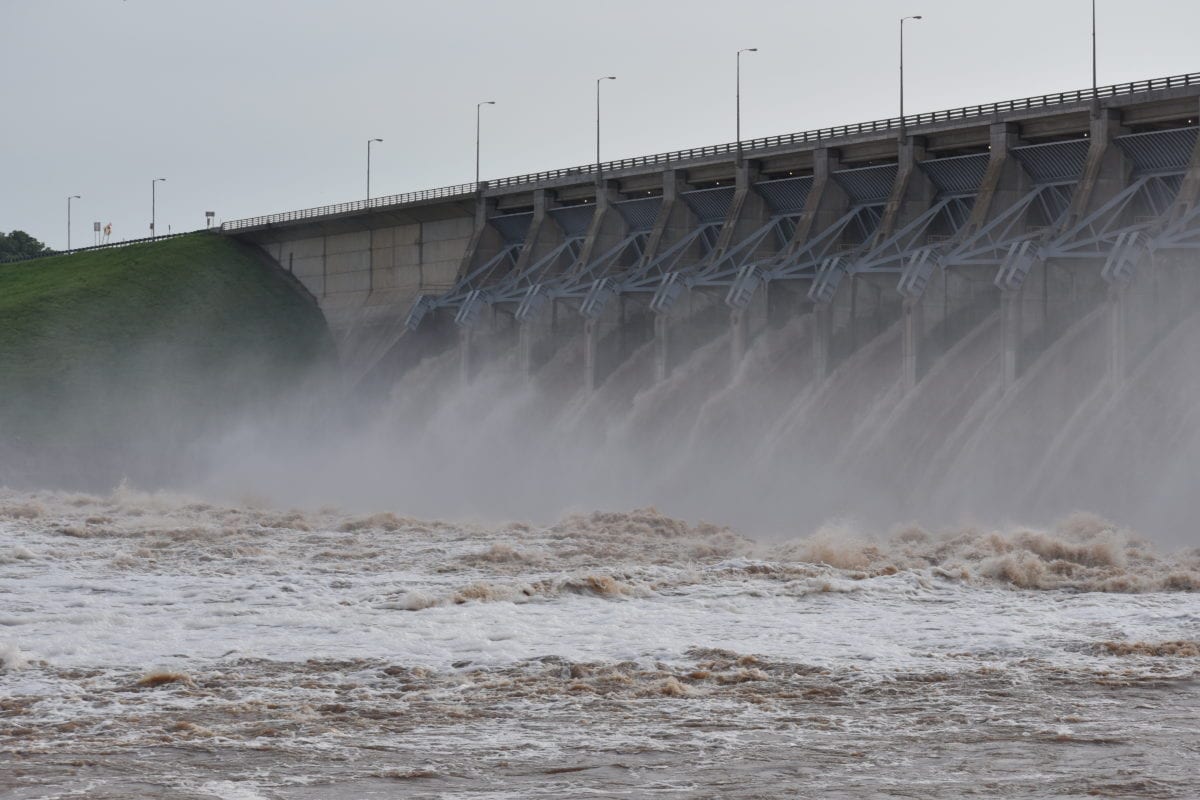 The Corps-managed lakes with the most damage were Kaw, Keystone, Oologah and Fort Gibson, all of which were kept dozens of feet above normal throughout much of 2019 to waylay disasters downstream. Knack, chief of the Tulsa district's natural resources and recreation branch, says the Oklahoma projects prevented $2.1 billion in damages in Arkansas alone.
He says some minor damage to roads and recreation areas remains in 18 locations at Keystone, Kaw, Hulah, Fort Gibson, Robert S. Kerr, Webbers Falls, Chouteau, Birch and Newt Graham lakes.
"We still have several recreation areas that are still partially closed," he says. "We've been able to get a majority of them open or mostly open."
Clark says Tenkiller and Cherokee Landing state parks, in the Cookson Hills on Tenkiller Ferry Lake, and Sequoyah State Park, on Fort Gibson Lake near Hulbert, suffered flooding in camping and swimming areas. However, all campgrounds are open, except for two at Cherokee Landing.
"Once the waters receded, we did damage control," she says. "We looked for major damage that would be a safety issue to guests. A lot of our maintenance crews are used to flooding, so they knew what to expect and got the debris cleaned up. They fix any erosion and make those areas safe for guests. They check everything before opening up again.
"People love our parks; they want to camp, fish, swim and boat. We do what we can to maintain these popular destinations."