Remodeling, renovation, renewal … whatever R-word you use to describe transforming any area of your home, the process is not easy.
In Stillwater, I turned a shabby, L-shaped back porch into an inviting office. In a more contemporary home, I took a barren rear garden and added a spacious new living/entertaining area, including a full bathroom, an office and a wet bar in the living area. While residing in an Oklahoma City suburb, I saw, in a magazine, a horizontal garden room overlooking the landscape – I just had to build it. I embellished the magazine's inspiration by adding a small garden room at one end of the space, then building an adjacent deck and updating a guest bathroom.
Getting Started

After the initial euphoria of deciding to renovate, get a clear idea of what you want. Peruse design magazines and websites, collect dozens of paint sample charts, look at fabrics for draperies and accessories, scout for new furnishings or antique pieces, and, for overachievers, visit builders' show homes to collect inspiration.

When you're certain what you want to achieve with the renovation, consult an interior designer and/or a builder/construction specialist. If the project is small, Barron suggests starting with an interior designer.

"They usually charge by the hour and that will be more economical," he says.
Those three renovations were inspired by envy, but they were also exciting learning experiences.
Two other remodeling projects, however, were the result of necessity. A shower pan leak forced a refreshing new master bath design. A hot water tank leak, which spread under the foundation's floor into a small breakfast room, prompted new floors and a new coat of wall paint. Projects spurred by necessity are much less fun than those inspired by coveting the look of a room in a photograph.
Three professionals in the design/building business – architect Kurt Barron, construction veteran Kent Hoffman and TileStone Distributors owner Jeff Johnson – offer advice for any remodeling/renovation adventure – whether it's just because or due to circumstances outside your control.
Budgets and Surprise Costs
After you have a vision, consider your budget – how much you can safely spend, whether you need to borrow money and, if so, the interest rate and length of the loan. Many construction projects can easily exceed anticipated spending due to myriad variables.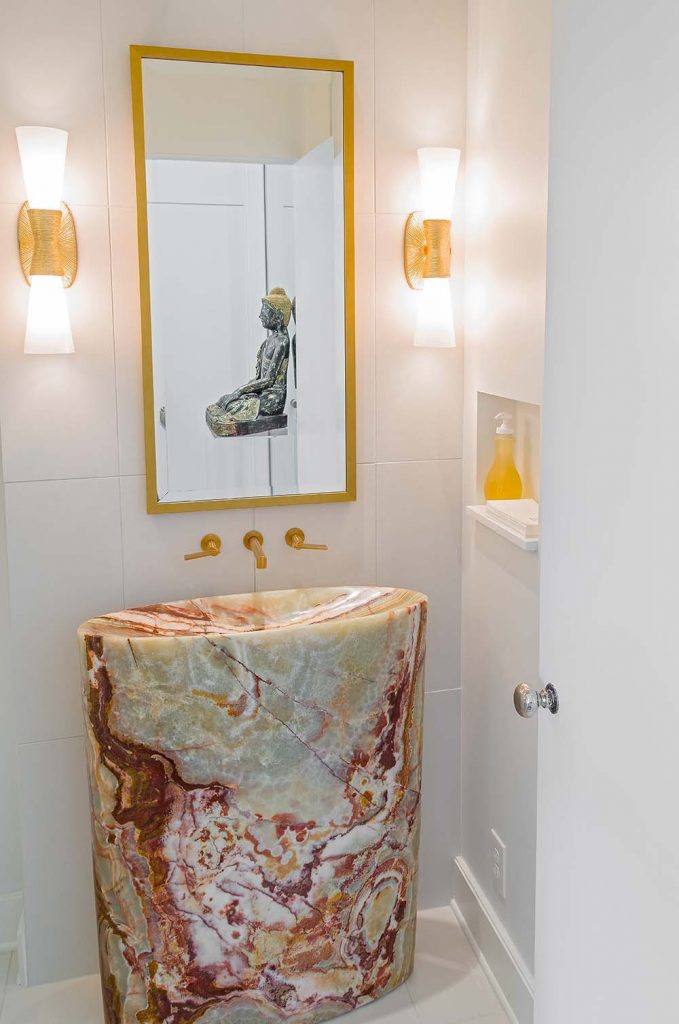 You have to ask whether you can handle the surprises your contractor may find as the project progresses. A budget can only be accurate when the final design and building materials are chosen, and it's not good to skimp on those materials. Choose the best in your price range … or regret it later.
"The budget the homeowner creates is as important as the quality we produce," Barron says. "We provide clients with a four-page itemized breakdown of the job, so homeowners know where they are spending their money. I handle their money like it's my own. Getting a set of construction documents before the work begins is essential."
Hoffman, who works with historic residences in gated communities in Oklahoma City, is realistic about woes that arise during construction, especially in a vintage home.
"We might open a wall and discover termites," he says. "We might encounter foundation issues, inadequate wiring, plumbing or electrical power for your project. The bathroom drains may not be the proper size. The water supply may be insufficient for your design. A remodeling budget is much harder to accurately predict for an older home."
Barron has found that the landscaping can also pose problems, especially if it needs leveling or blocks back entrances to the home.
"A good remodeling contractor alerts the homeowner to this problem before construction begins," the Tulsan says.
Johnson, also of Tulsa, echoes the importance of having a budget before choosing materials.
"You will save time knowing, in advance, what your budget is for flooring and tile materials," he says. "Typically, master baths have a higher budget than secondary and guest bathrooms. When remodeling, the cost to tear out existing materials isn't really hidden, but you need to allow for that in your budget. Also, when selecting new material, make sure your contractor is aware of the thickness of the materials you are choosing."
Johnson also addresses a complication most homeowners fear: a lull in progress. Delays can become a nasty word during a renovation.
"Weather is always a force beyond anyone's control," Johnson says. "Delays in receiving materials also can slow progress. These delays can be caused by stock issues, import or customs delays, or breakage. The rule of thumb in remodeling and construction is order early."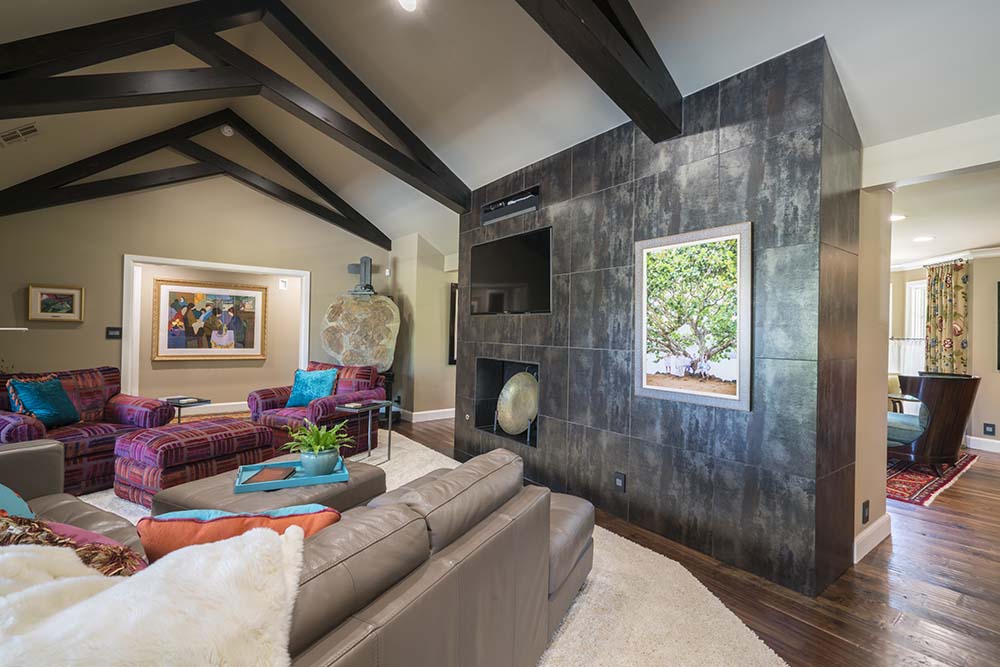 Finding the Right Fit
The experts stress the importance of using extreme caution when selecting a contractor. They advise asking your contractor for references. Visit with the contractor's previous clients, or, even better, current clients. Inspect some of the contractor's current work, if possible.
Questions to ask the contractor and the contractor's references are daunting, but important:
Does the contractor
run a neat job site?
Do the workers show
up every day?
Did/Does the client see progress every day?
Does the contractor have a good credit rating?
Can you get a good reference on the contractor's fiscal practices from a bank?
Is the contractor paying bills properly and on time?
Are subcontractors, such as electricians, carpenters and plumbers, licensed?
If you get negative answers to any of these questions, you should find a different contractor.
"If your contractor is not qualified, then the subcontractors probably won't be qualified for your job either," Hoffman says. "The contractor must have qualified workers. When everybody on the job site is skilled and professional, a remodel will work out extremely well. That's the bottom line."
Buyer Beware
Horror stories abound about con artists who come to the door and promise to repair everything from broken windows and shattered shutters to leaky roofs and foundation cracks. In these situations, the trio of professionals simply says, "Buyer beware." Be smart with your renovation project.
"Don't get excited just because someone says they can do your project," Barron says. "We have a lot of guys driving around in old pickups claiming to be building contractors. And never give a building contractor – even if he's been vetted – a lump sum to begin the project."
In Barron's eyes, remodeling is a pay-as-you-go job.
One last consideration, especially if you give the front of your home a facelift, is the garden's appearance. Landscaping the front or back of your home should complement your renewal project. That should be part of the significant first impression your restoration achieves.
But how to do that is another story.