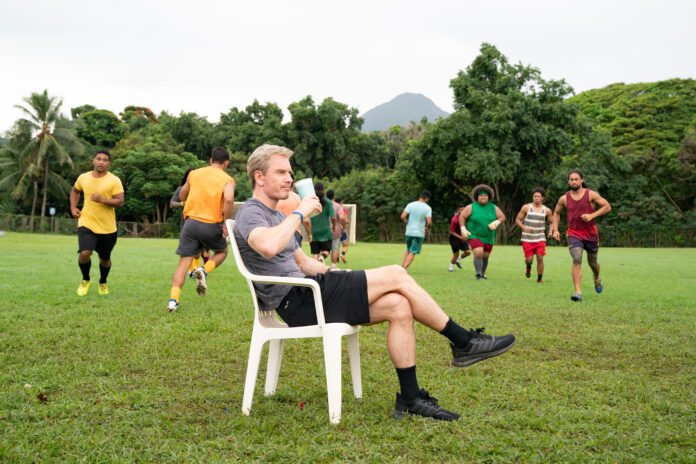 With the arrival of November, the award-seeking films are coming out in droves. There's a large list this month, so let's get to it!
Opening with another strange A24 picture, we have Dream Scenario. The story follows a schlubby professor, played by Nicolas Cage, looking like your best friend's oddball dad. He suddenly begins appearing in millions of people's dreams, causing massive distress as he gains newfound celebrity status. The cast also includes Michael Cera (Scott Pilgrim vs. the World), Julianne Nicholson (Mare of Easttown), and Tim Meadows (Saturday Night Live). A24 always finds the best nonconformist films to make and this looks like it'll be a weird one when it releases on Nov. 10.
Next, a neo-noir thriller titled The Killer. Starring Michael Fassbender and directed by David Fincher, the plot focuses on an assassin who, after a fateful near miss, battles his employers on an international manhunt. Based on a French graphic novel series of the same name, the trailer looks to have Fincher's definitive quiet style and skill, with an intriguing story to boot. With music by Trent Reznor and Atticus Ross (who won an Academy Award for their score of The Social Network), this picture is sure to be a killer in its own right when it releases to Netflix on Nov. 10.
For a wildly different ride with the same actor, check out Next Goal Wins. Based on a true story, the film sees Dutch-American football (soccer) coach Thomas Rongen (again, Fassbender) become involved with helping turn the American Samoa national team, considered one of the weakest in the world, into an elite squad. Directed by Taika Waititi (Jojo Rabbit), this has all the bones of a great sports comedy-drama. Make it your own personal goal to see it when it hits theaters on Nov. 17.
For your holiday horror flick, don't miss Thanksgiving. Based on a mock trailer from 2007's Grindhouse, director Eli Roth has finally brought his idea to life. A mysterious serial killer known as John Carver comes to Plymouth, Mass., with horrible intentions of carving the town to bits. The trailer starts out like a family friendly holiday tale, but quickly shows some gruesome kills juxtaposed with a cheery voiceover. Make your Thanksgiving plans for when this drops on Nov. 17.
If you're looking for an epic historical drama, look no further than Napoleon. Directed by Ridley Scott (Alien), the film will depict Napoleon Bonaparte (Joaquin Phoenix) and his rise to power, along with his tumultuous relationship with Empress Josephine (Vanessa Kirby – The Crown). Insanely big in scope and length, the movie looks to be another tour de force for Phoenix and sight to behold visually. It releases Nov. 22.
Lastly, another biopic with grand acting aspirations, check out Maestro. Directed by and starring Bradley Cooper as Leonard Bernstein, an American conductor and composer of great renown, the plot follows his life and marriage to Felicia Montealegre, an actress and social activist, played by Carey Mulligan (Promising Young Woman). With portions in black and white and the aspect ratio appearing to be in 4:3, the film looks to be gunning hard for awards when it hits theaters on Nov. 22.