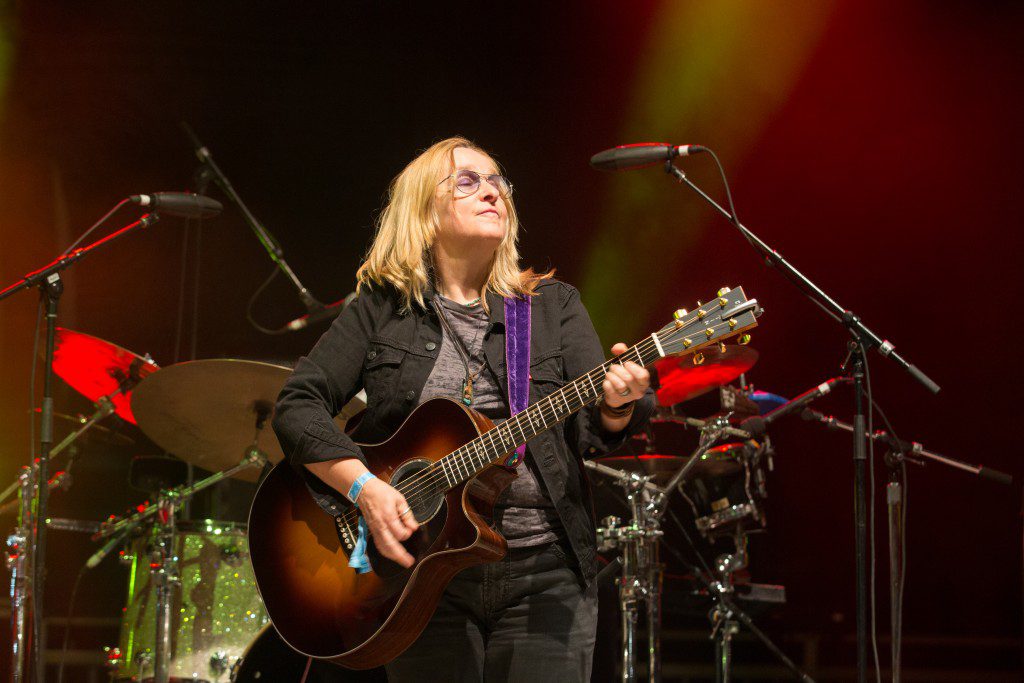 Aug. 14 – Grand Casino (Shawnee)
From grandboxoffice.com: Pat Benatar: she's always been a rule-breaker and a trail-blazer, and she remains a bold and distinctive artist both on stage and on record. Neil "Spyder" James Giraldo has been a professional musician, producer, arranger and songwriter for over four decades now, changing the face of the pop charts throughout the 1980s with his collaborator, muse and wife, Pat Benatar.
Melissa Etheridge stormed onto the American rock scene in 1988 with the release of her critically acclaimed self-titled debut album, which led to an appearance on the 1989 Grammy Awards show. For several years, her popularity grew around such memorable originals as "Bring Me Some Water," "No Souvenirs" and "Ain't It Heavy," for which she won a Grammy® in 1992. Etheridge hit her commercial and artistic stride with her fourth album, Yes I Am (1993). The collection featured the massive hits, "I'm the Only One" and "Come to My Window," a searing song of longing that brought Etheridge her second Grammy® Award for Best Female Rock Performance. In 1995, Etheridge issued her highest charting album, Your Little Secret, which was distinguished by the hit single, "I Want to Come Over."They will be coming to the Grand Casino Hotel & Resort on Aug. 14.