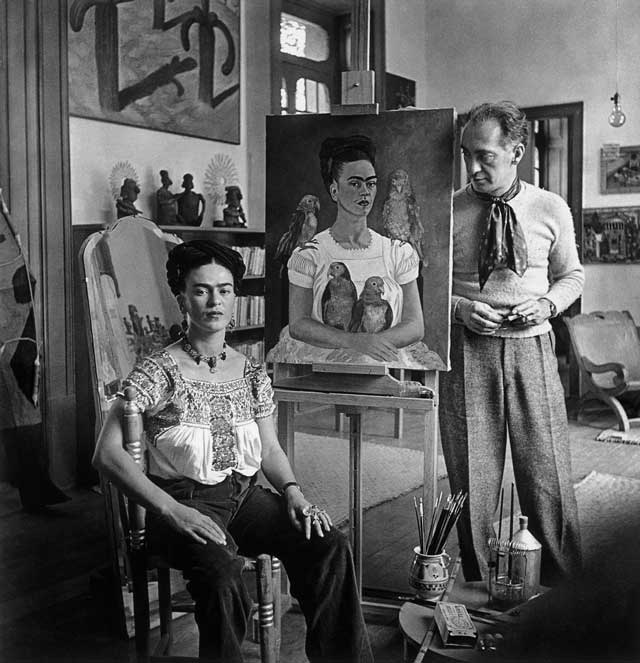 [dropcap]Frida[/dropcap] Kahlo, one of Mexico's most celebrated artists, lived a colorful life – one filled with love, loss, and tragedy. She channeled her emotion into self-portrait paintings that rose to prominence decades after her death.
The Gilcrease Museum has chosen this prolific artist as the subject of their new exhibition entitled Frida Kahlo: Through the Lens of Nikolas Muray. As the name suggests, this exhibition doesn't feature art by Kahlo but instead displays stunning photos of the artist herself. It is set to include around 50 photos of Kahlo, all shot by her close friend and lover Nickolas Muray.
The photography will "explore the unique perspective of the photographer, Nickolas Muray, with the subject Frida Kahlo, while also focusing on Kahlo's interest in her Mexican heritage, her life and the people that were significant influences on her," says Melani Hamilton, communications manager for Gilcrease Museum. "Plus, these vintage photographs showcase her iconic style."
Muray shot many celebrities and socialites in his time, but Kahlo captivated his heart and camera for years. The pictures span almost a decade and depict Kahlo in different moments in her life. Hamilton also adds that "the Frida Kahlo photographs would complement the 'West Mexico: Ritual and Identity' exhibition" that opened June 26.
The Kahlo exhibition will run from July 10 to September 11. The Gilcrease Museum is open Tuesday through Sunday from 10 a.m. to 5 p.m. For more information, visit gilcrease.org.