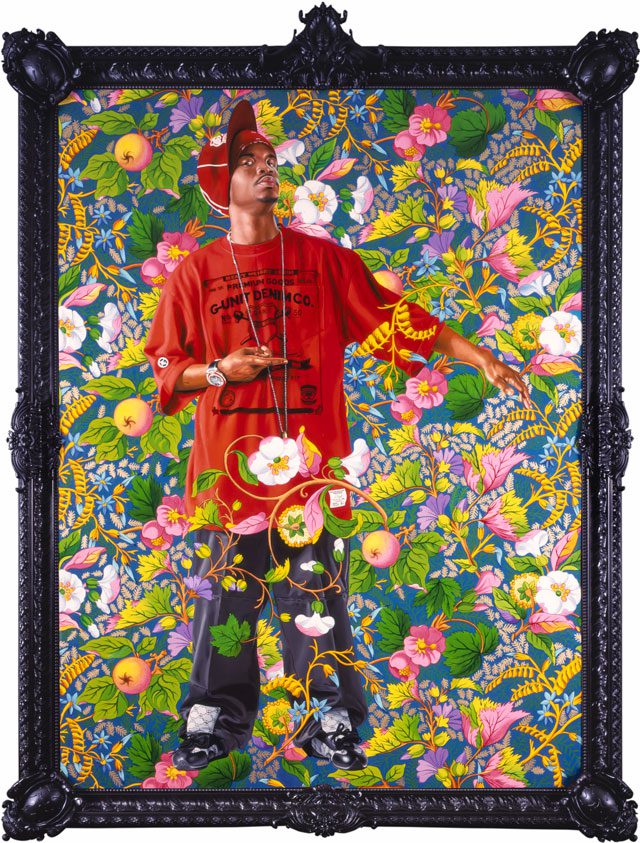 A common problem in American museums is the lack of portraiture containing people of color. It's even rarer when these works are created by people of color. The Oklahoma City Museum of Art strives to fill that gap with its newest exhibition, Kehinde Wiley: A New Republic.
Michael Anderson, director of curatorial affairs at OKCMOA, says one should expect a "career-spanning survey featuring one of the country's most exciting contemporary artists. Kehinde Wiley: A New Republic begins in the early 2000s with various experiments in portraiture … and moves through the monumental canvases of African American men and later women which draw on older European sources from the 15th century onward."
Anderson finds one piece in the series particularly compelling.
"I really admire his video piece Smile (2001), which presents four smiling African-American men at a time, gritting their teeth as they hold their grins for as long as they can physically stand it," he says. "To me, this work says a great deal about the cultural demands placed on this community of young men to put on artificial and what seem to me to be purposefully non-threatening expressions."
The exhibition runs June 17-Sept. 10. Visit okcmoa.com for more information.