For Linda Vater, fall and winter entertaining begins in her potager.
She might never have created this special kitchen garden had she not discovered potagers on a trip to England 20 years ago. Returning home to Oklahoma City, she created her own.
"There are not many European-style kitchen gardens in Oklahoma, but they are gaining in popularity as the 'grow your own food trend' progresses," Vater says.
Her potager's produce is edible and decorative. In spring, she grows leafy greens, white kale and Swiss chard. Early fall's crops are onions, arugula and mild French breakfast radishes. Various herbs are staples every season.
Vater's potager is much more than ornamental – she dries or freezes a variety of plants for seasonal cooking and entertaining. For instance, with basil, she cuts above the leaves, not from the stem.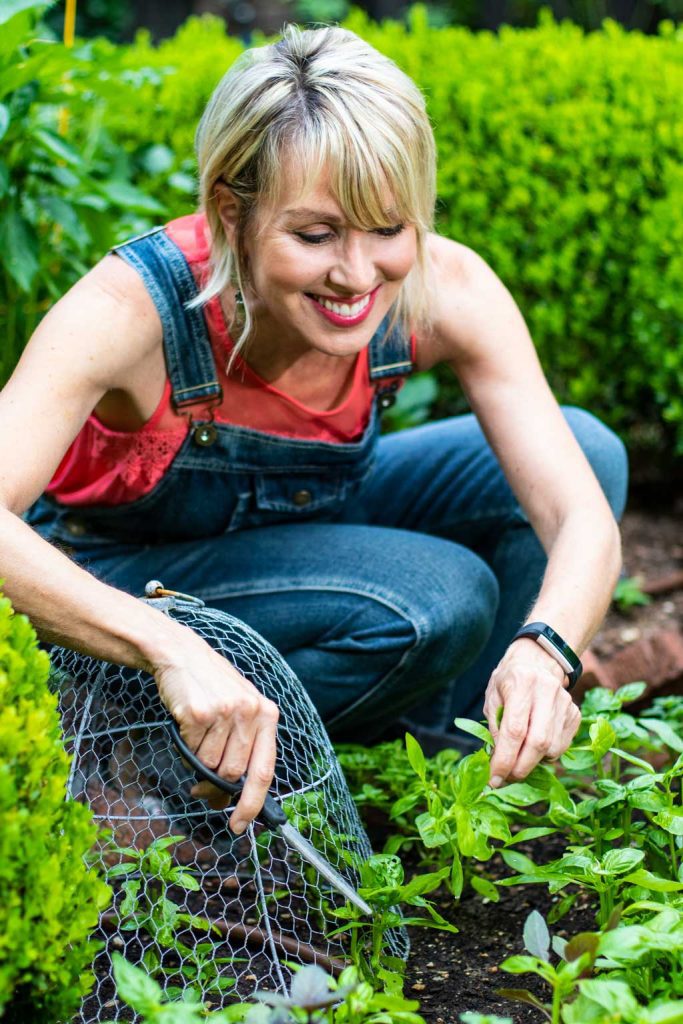 "The more you clip, the more you have," she says.
To freeze basil for future pesto or bruschettas, she strips the basil from its stems, immerses it in boiling water for 30 seconds, shocks it in a bowl of ice water, then drains the water. She stores basil in a plastic bag with a splash of olive oil to keep it from turning brown. Basil freezes well for six to nine months.
To dry herbs, Vater wraps the stems in cheesecloth and stores them in a warm, dry place, away from sun. Sage, oregano, thyme and dill are dried, then crumbled and stored in air-tight containers for later use on roasted meats, especially chicken and pork, and in salad dressings.
"Those herbs bring back the aroma of summer," Vater says. "Herbs and leafy edibles should be harvested in the morning after the dew has dried on the leaves. They can be harvested until the first frost."
Vater's potager also yields a variety of ornamentals, including scented geraniums, rosemary and lemon verbena. She uses these to create floral arrangements or topiaries.
Seeing these garden favorites as flavorful and decorative adds an evocative dimension to any plant's value in a potager, Vater says.
For more ideas from Vater, watch her on HGTV, Linda Cavanaugh's TV program on KFOR Channel 4 at 4 p.m. Fridays, or Instagram, where she creates and posts short instructional videos.