Queen of Cocktails
Rachel Suitt at NOIR in OKC concocts mixtures that match the drinker's preference of spirit. If you slide up to the bar at NOIR Bistro and Bar in Oklahoma City without a drink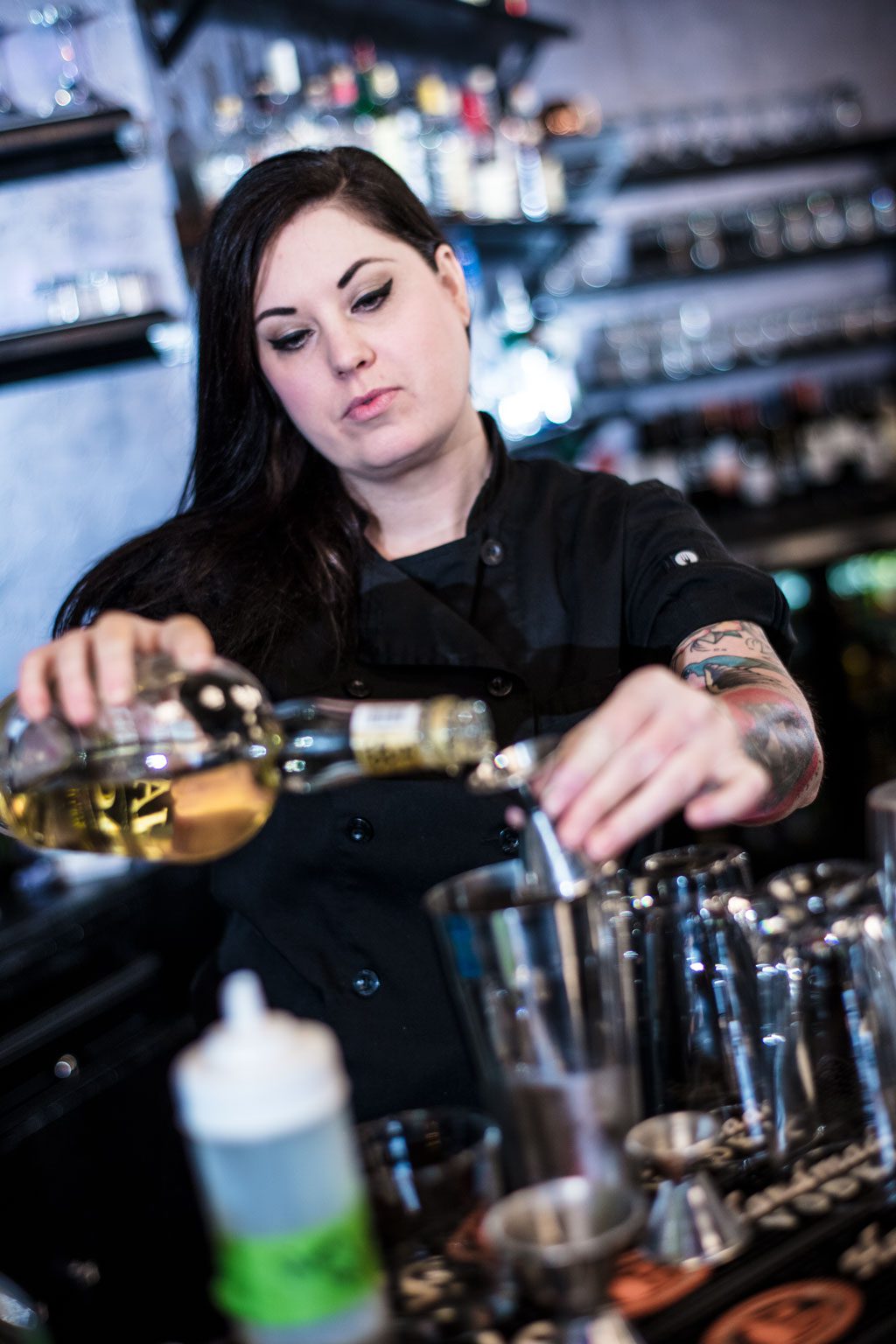 order already in mind, cocktail craftswoman and chef Rachel Suitt will likely ask you, "What's your spirit?"
The edgy young woman – a master of combining flavors to titillate the senses in both cocktails and the seasonal cuisine NOIR is also known for – knows exactly where to go with drink suggestions once she knows your liquor of choice, whether it's vodka, rum, bourbon or tequila. She and proprietor George Adams have carefully crafted signature cocktails that strive to evoke NOIR's atmosphere – inspired by cinema of the '40s and '50s with hard-boiled crime dramas, cynical attitudes and a touch of sexual impulse.
Try the Black Widow, made with Kraken black-spiced rum, blackberry brandy, lemon juice, angostura bitters and NOIR's own cherry-ginger bitters. Or sip a Violet Femme for a "glass of violet goodness."
---
Boozing Trends
Mead
Fermented honey has seen a resurgence thanks to the hit TV series Game of Thrones. Besides, it's cool to knock back a cold draught of sweet mead (while wearing breeches and a surcoat, of course).
Simplicity
Three-ingredient cocktails offer a refreshingly simple sip, and a return to such ineffable concoctions seems to be taking hold again.
Lagers over IPAs
India pale ales are delicious with hints of different flavors, depending on the aromatic hops used to brew them. They are certainly popular, but perhaps a bit pigeonholed into being the drink du jour of the hipster crowd. Lagers, made with fewer hops, less alcohol content and more clarity, have made a comeback.
Japanese gin
Only making its way to American shores in mid-2017, Japanese gin has bowled over fanciers across the country. Try Nikka Coffey Gin, which uses a variety of botanicals (including yuzu, sansho pepper, amanatsu and shequasar) for a tart nose and sweet after taste. But there are only 12,000 bottles available globally, so good hunting to you.
---
Up Your Vintage IQ
Ordering wine like an expert is easier than you might think.
Master sommelier Randa Warren says selecting wine at a fine-dining establishment needn't make a novice get sweaty palms.
"It doesn't matter if you look like a novice. No one cares," she says. "But to make the wine ordering go smoothly, enlist the sommelier to make the wine decisions under your supervision."
Someone should be the "director" of the table to order the wines for your dinner or gathering at a restaurant, and guide everyone in choosing the wines that best fit your group, Warren says.
To get started, consider your dinner companions and the type of wines they normally drink.
"If they only drink Barefoot moscato, you will need to find sweeter than normal wines to accommodate their 'sweet' palate," she says. "If they love cabernet sauvignon, don't get pinot noir for the table."
Also establish price points for the wines you are going to order. If your guests normally drink wines under $10, then don't break the bank by ordering expensive wines they probably won't enjoy. If you have sophisticated wine drinkers in your party, order the pricier beverages.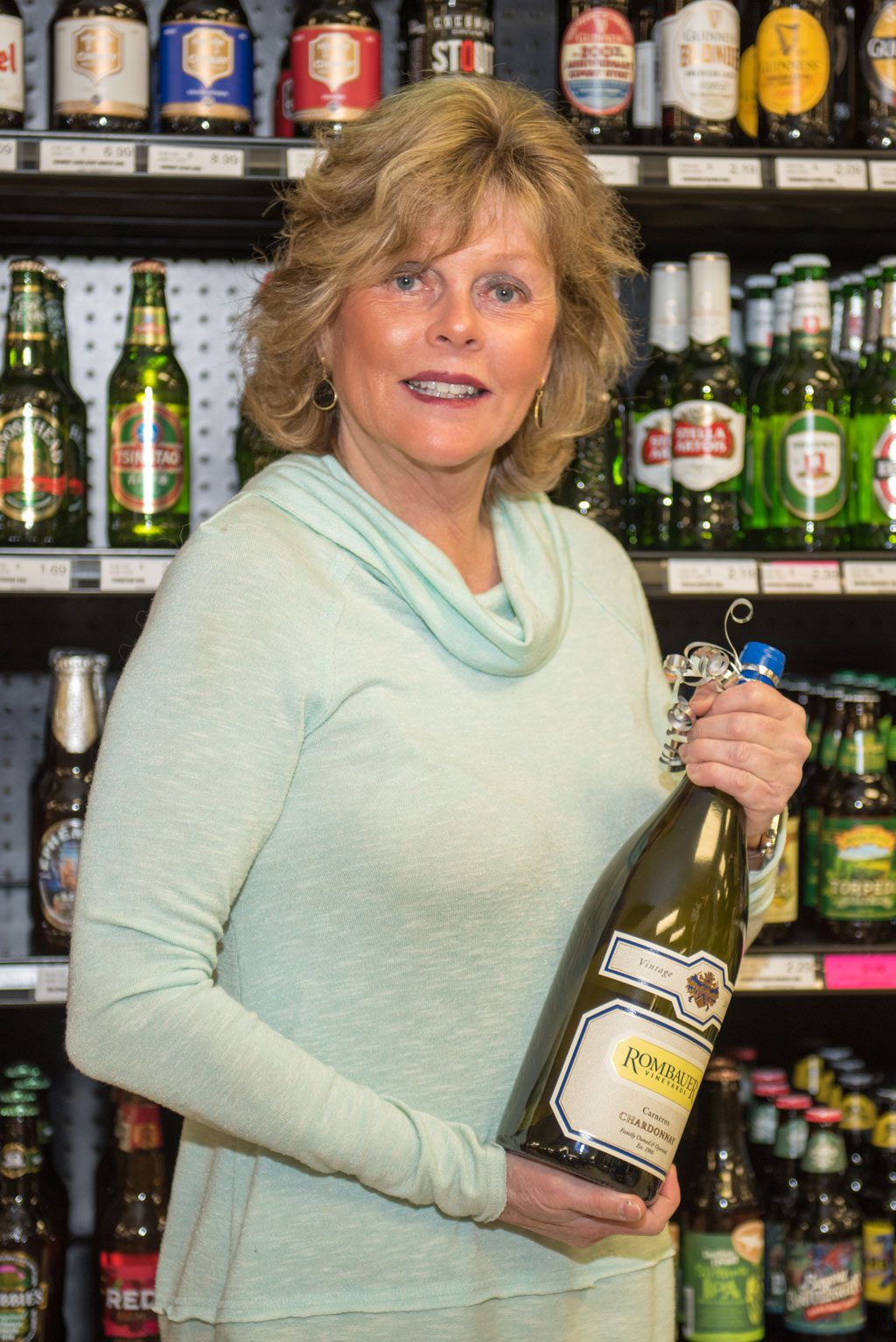 "If you have any questions on the wine list, ask the sommelier for advice," Warren says. "He knows the wine list better than anyone in the restaurant and is your ticket to a good selection. If you don't want your guests to know what price point you are dealing with, simply point to a price on the wine list and tell the sommelier, 'I'm looking for something in this range.'"
The safest bets for ordering wines to please an entire group of people who drink medium quality white wines (or better) are Kendall Jackson chardonnay or Honig sauvignon blanc.
"For reds, [go with] the Joel Gott cabernet sauvignon blanc, Meiomi pinot noir or The Prisoner red blend for a high end choice," Warren says.
Finally, be sure to have the host or hostess who is ordering try a small taste of the wine when it arrives to ensure its condition and proper taste.
"Give your approval and have fun," Warren says. "The bottom line is to have enough wine for everyone to be happy. Four ounces of wine per guest is generally enough for a main course, but make sure you have a little extra for those who want a little more."
---
Wine Extras
Proper etiquette says the waiter should pour refills at your table. If the waiter disappears for long periods of time, go to the hostess of the restaurant and ask for a waiter to pour your wine, or take matters into your own hands and pour it yourself.
Always discuss wine options, prices and preferences once everyone has decided on food courses. Obviously, everyone will want an aperitif or starter wine with appetizers and the salad course, so order everyone something to drink right away before you decide on your entree wines. Then no one gets cranky waiting for that first glass of wine or cocktail. Ask for a wine list immediately upon sitting down.
You never want to send a bottle of wine back simply because you don't like it. If you only drink light pinot noir and order a heavy cabernet sauvignon with lots of tannin (which dries your mouth out), then you may not like the style of the cabernet. That's not a reason to return the bottle. Be sure and engage the sommelier as to what style of wine fits the needs of your group. Many times, just taking a bite of food, then taking a taste of the wine will change the way the wine tastes. If you have a heavy cabernet sauvignon, be sure to take a bite of steak or protein, then sample the wine. The steak will coat your tongue and actually soften the cabernet, making it enjoyable.
---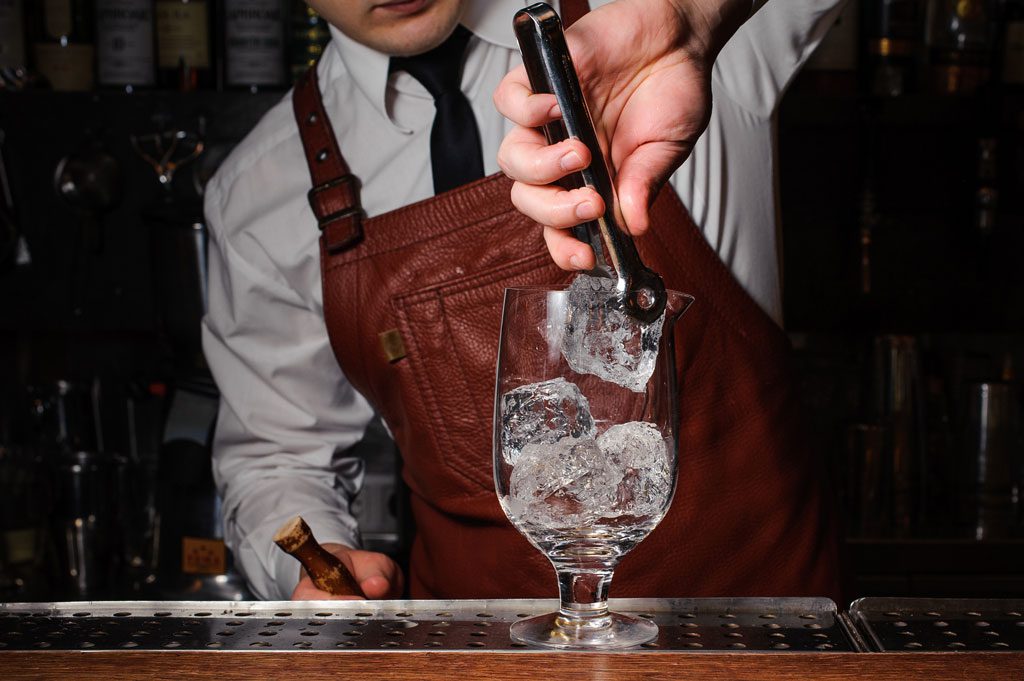 Bar Etiquette
We know you're ready for that sweet, intoxicating shock of confidence to hit you at the end of a busy week, but, for the good of all, be classy, be patient and behave.
Don't snap your fingers or wave your arms at the bartender or cocktail waitress. Servers get it. You want a drink. Now. But don't forget, they aren't cocker spaniels, so just try to make polite eye contact and they'll get to you as soon as they can … unless you want them to act like dogs and chase their tails for a while first.
Know what drink you want before it's your turn to order. That blank stare you give when the bartender finally speaks to you isn't going to help anyone get served any sooner. Don't even get in line until you know what everyone in your group wants.
Don't ask for free drinks. Unless there's a big sign hanging over the bar that says, "Free drinks on your birthday," servers don't care if it's your birthday or your anniversary or you had a rough day at work. Servers have to answer to the boss when it comes to inventory – just like you have to answer to your spouse about the inventory in your wallet the next morning.
Take your drink with you when you stand up to visit with someone at a neighboring table or across the room. Leaving your drink unsupervised can have consequences, such as someone dropping something unsavory in your glass or the bartender dumping it out by mistake.
Don't overdo it. Bartenders don't enjoy having to cut someone off; plus, an experience is no fun if you can't remember it tomorrow. Relax, have a few drinks and enjoy spending time with your friends. When you've had enough, be gracious enough to say goodnight and head home without a dramatic exit – in a cab or with a designated driver.
---
Marvelous Martini
Fill shaker halfway with ice.
Add 2 1/2 oz. gin (or vodka).
Add a splash of dry vermouth. The less you add, the drier your martini.
Stir or shake to blend the flavors (and the ice dilutes the alcohol a bit).
Pour into a martini glass and add a garnish, such as an olive, lemon twist or cocktail onion.
Tequila Sunrise
Add 3 oz. orange juice and 1 1/2 oz. tequila to a highball glass filled halfway with ice.
Add 1/2-oz. grenadine syrup, which will sink to the bottom.
Stir or don't stir, depending on your preference.
Garnish with an orange slice or a cherry.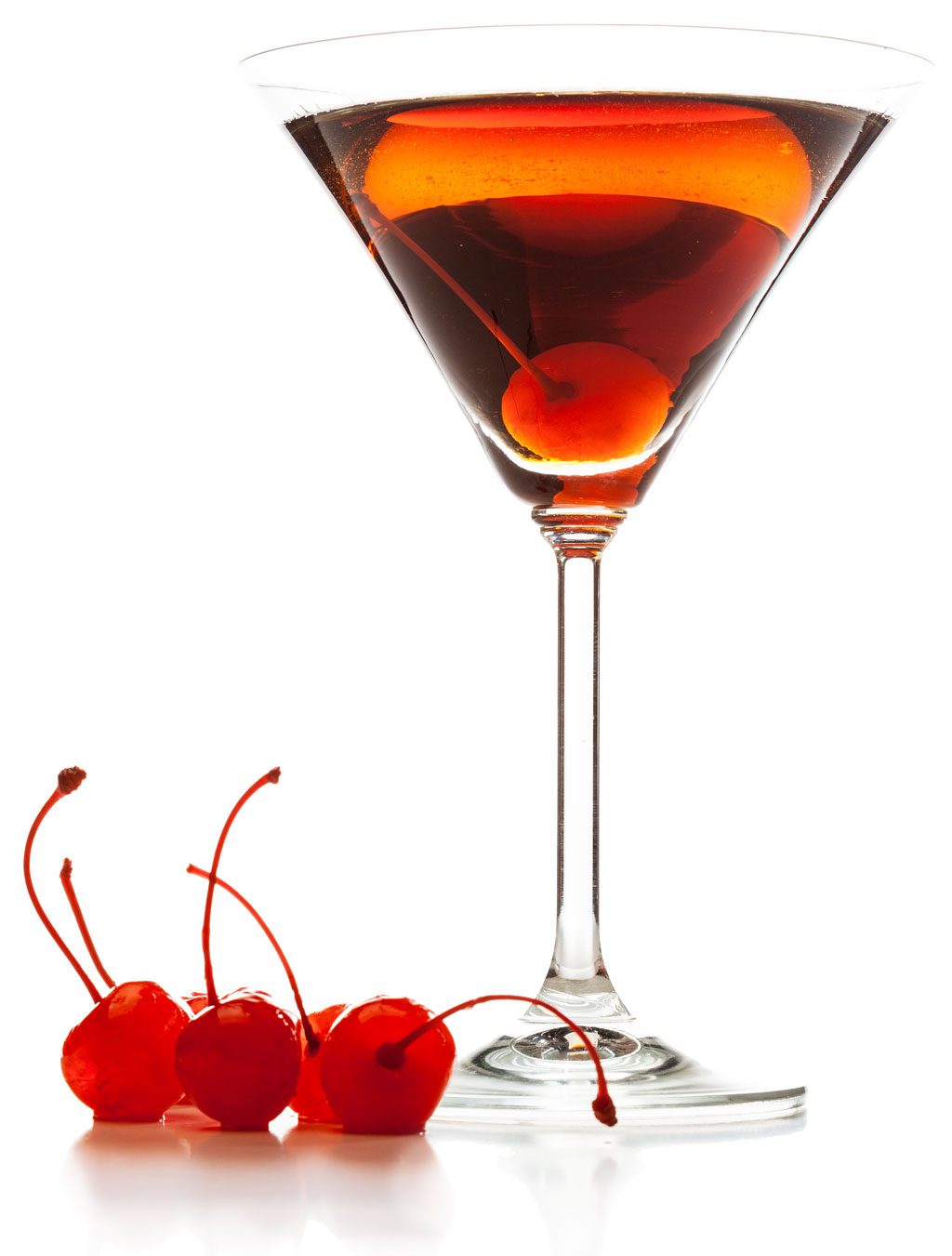 Classic Manhattan
Add 2 oz. rye whiskey or Canadian whisky, 3/4-oz. sweet red vermouth and a dash of angostura bitters to a cocktail shaker filled with ice.
Stir and pour through a strainer into a chilled cocktail glass.
Garnish with a cherry.
Serve straight up without ice.
Long Island Iced Tea
Add 1/2-oz. vodka, 1/2-oz. white rum, 1 oz. gomme syrup, 1/2-oz. gin, 1/2-oz. triple sec, 1/2-oz. tequila, 1 oz. lemon juice and a splash of cola into a tall glass filled with ice.
Stir gently.
Garnish with a lemon spiral and serve with a straw.
---
Time to Stop
If you're a little unsteady on your feet, you've had enough to drink. If you're lying under the table next to your friend's dirty sneakers, you've gone way past having enough.
If surroundings begin to look a wee bit fuzzy, you've had enough. If you walk into walls and drop pickup lines on inanimate objects, promptly sit down and let your friends call a ride for you. You've way overdone it.
If you think the fella with greasy hair, gold chains and muttonchops at the next table looks pretty attractive, you've had more than enough. If you have a single thought about going home with someone you just met, find your friends quickly. You are clearly too drunk to continue.
If your stomach has become a bit queasy, put the drink down and get some water. If you just left a puddle of an unctuous substance in the handbag of an attractive woman at the next table, you have gone so far overboard that you're dangling off a cliff. Leave now.
If you're a tad giggly and feeling pretty relaxed, you're just about right. If you're crying over the time your pet turtle died when you were 6, you are fully sauced. Go home.
---

Hangover Cures
An ounce of prevention is worth a pound of cure, so start your recovery by limiting your alcohol intake and drinking plenty of water throughout the evening.
Studies have found that drinks with a high amount of congeners (byproducts of fermentation) could make your hangover worse. Avoid tequila, whiskey, wine and cognac if you're hangover-prone and stick to vodka, gin and rum.
The next morning, drink plenty of fluids and try eating a hearty breakfast, as research shows many hangover symptoms are likely caused by low blood sugar and dehydration.
What not to do: "The hair of the dog that bit ya." Drinking more the next morning to alleviate hangover symptoms can easily turn into a drinking problem. Leave the booze alone the next day for your physical – and mental – health.
---
At Home in Edna's
The namesake's daughter strives to keep her mother's warm and unique personality alive in this popular dive.
Known for its Lunchboxes, which have nothing to do with food but everything to do with beer, liquor and juice, Edna's has been going strong since 1980 in Oklahoma City.
A dive bar, from its dollar bill-covered walls to its signature drink (Lunchboxes are made to be slammed, not sipped, the tavern's website says), Edna's has achieved icon status.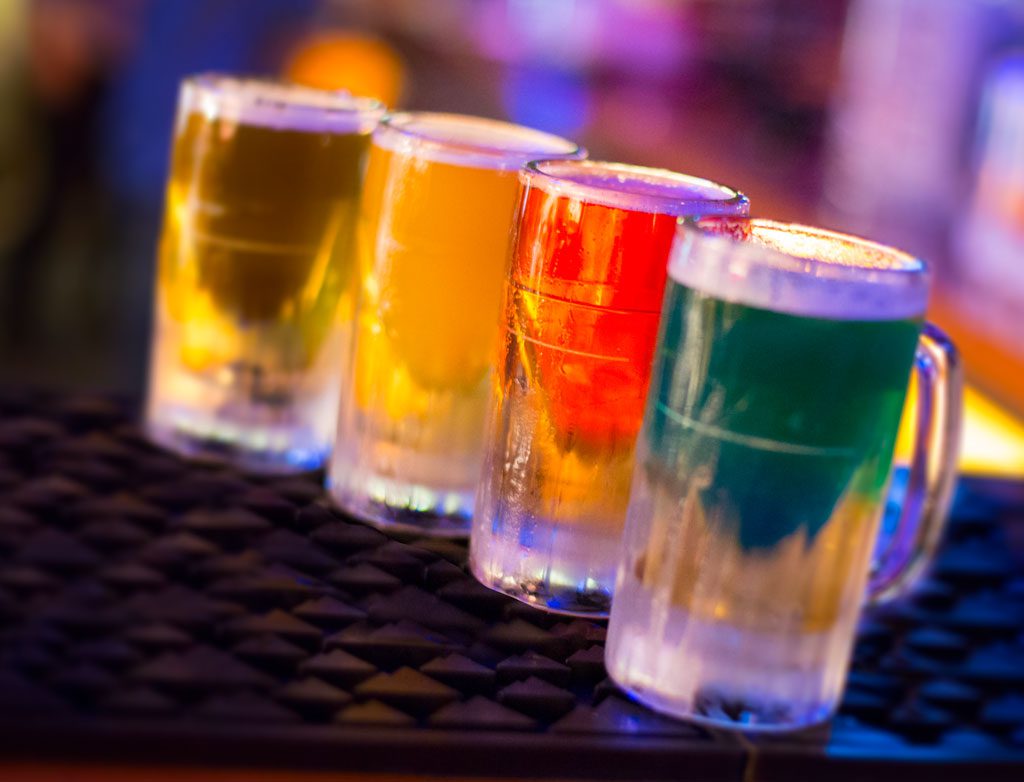 "One of the many wonderful things about Edna's is that our patrons have always been very diverse," says Tammy Lucas, who has run the bar since her mother, Edna Scott, died in 2014. "Every walk of life comes in, 21 to 81, which is the way my mom envisioned it from the beginning.
"It doesn't matter who you are or what you do, we want you to feel welcome at Edna's. You can come in with a group or by yourself and be perfectly at home. We are committed to keeping her legacy and unique spirit, which touched so many people in Oklahoma City and far beyond, alive."
You're welcome to experience the fun atmosphere there yourself. You can also see it in the popular country music video "We Were Love."
"There are simply no words to express how amazing it was to have Keith Urban and Miranda Lambert at Edna's shooting the music video," Lucas says.
---
Home Bar Basics
You'll never be woefully unprepared for an impromptu gathering if you have these on hand.

Stocking a home bar should be approached at a sober pace. No need to go out and plunk a small fortune down on high-end liquors from the get-go. Spend the most on liquors you enjoy imbibing the most. But always keep a decent quality whiskey, rum, vodka, gin and vermouth in stock.
Make sure you have a wide variety of glassware on hand, lest a friend show up with a savory bottle of Bombay Sapphire gin, and you end up making martinis in mason jars. Must-haves include heavy glass tumblers, wine glasses, cocktail glasses, shot glasses and highball glasses.
Keep fresh garnishes on hand, such as lemon twists, pickled cocktail olives, pearl onions and marischino cherries. Don't forget some basic mix-ins, too, such as a cointreau, red vermouth, bitters, club soda, tonic water and a variety of juices. And so you have all you need to use both – don't forget a shaker and cocktail toothpicks!
---
Mocktails
For those who enjoy a cool sip and delectable flavors of unique or traditional cocktails, but don't enjoy the alcohol content, there are a bevy of mocktails to savor.
AAA's signature event, the Great Pretenders Mocktail Mix-Off, gives drink crafters a chance to showcase their skills with non-alcoholic, festive, original drink recipes.
Held recently at the Hard Rock Hotel and Casino convention center in Catoosa, this event pits "bartenders" against one another to win cash prizes … and spark open conversations about the dangers of drinking and driving.
In Oklahoma, about 35 percent of motor vehicle crashes are alcohol-related, AAA says. That number jumps to 40 percent during holidays.
This year's winning zero-proof beverages included the third-place winner, Ho Ho Hold the Booze Cider, from Boots and Diamonds Saloon in Tulsa; the second-place winner, The Tree Topper, was from the Tulsa Elks Lodge. The first-place winner, Panche Rusa, came from Iguana Mexican Grill in Oklahoma City.
Visit okmag.com for mocktail recipes and ok.aaa.com for tips and tricks for party hosts to manage alcohol consumption and keep party guests safe.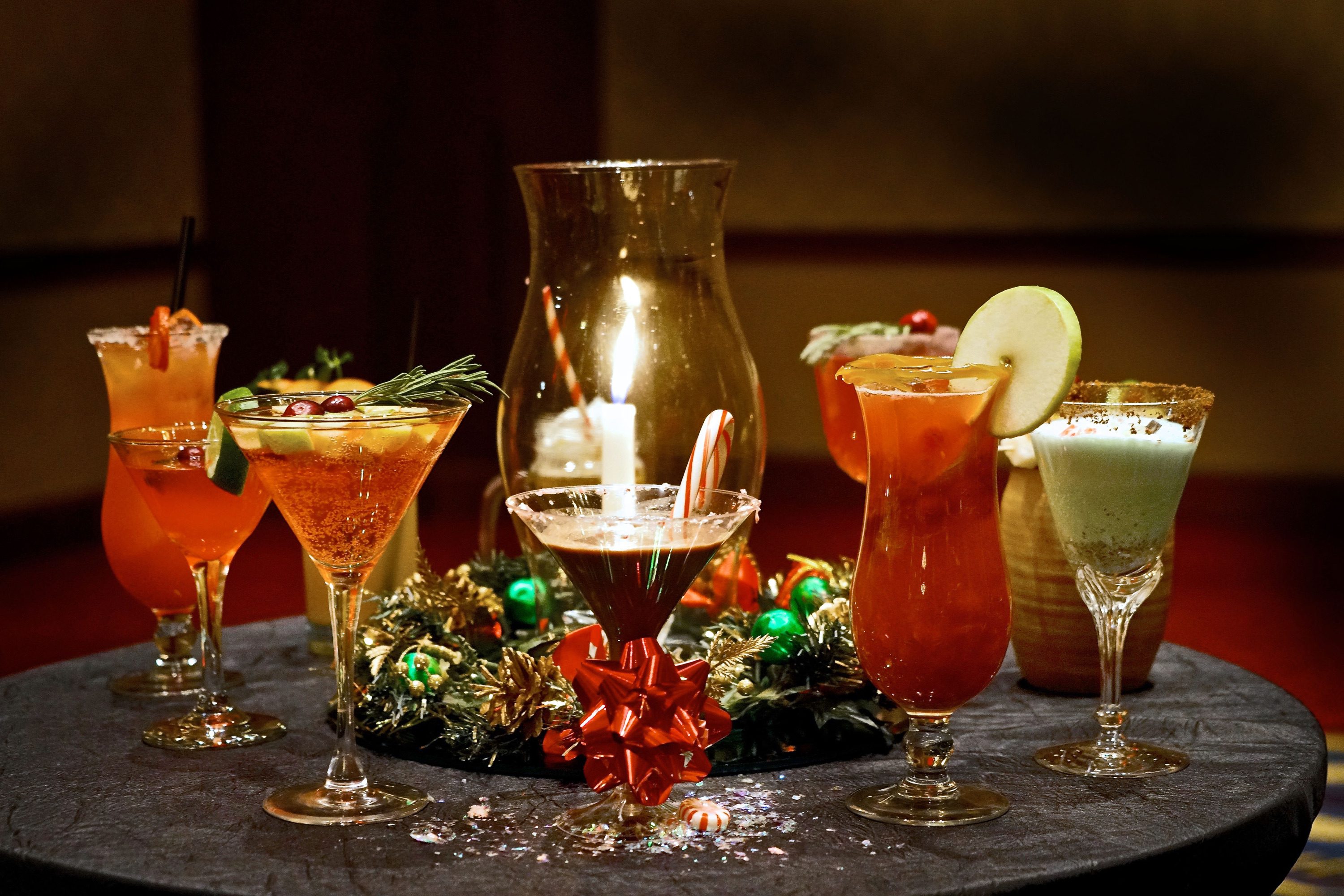 Mocktail Winners' Recipes
Colby Poulin and Shane Melton, representing Iguana Mexican Grill, Oklahoma City
Panche Rusa
1/3 cup fresh chilled grapefruit juice
1/3 cup fresh chilled orange juice
3/4 cup fresh chilled lime juice
1 pineapple
Several jicama and one or two cucumbers
Tajin Clasico Seasoning
Grapefruit soda
Chamoy sauce
Prepare five or six hours before serving; skewer chopped or sliced fruits and place in freezer to use as ice cubes.
Mix grapefruit juice, orange juice and lime juice in a large punch bowl.
Pour Chamoy sauce on one plate and Tajin on another to put around the rim of a glass.
Top off drink with a splash of grapefruit soda and garnish with sliced grapefruit or lime, or a tamarind straw.
Experiment with different fruits and juices for a fresh take.
Shirley Baker, representing the Tulsa Elks Lodge
Tree Topper
2 cups mint chocolate chip ice cream
1/4-cup heavy whipping cream
1/4-cup ginger ale
1 can of spray whipped cream or tub of frozen whipped cream topping
Crushed chocolate chip cookies
Crushed candy of choice, such as peppermint or chocolate chips
Mint extract
Combine mint chocolate chip ice cream, heavy cream and ginger ale in a blender.
Pulse until smooth.
Pour into a martini glass rimmed with mint extract and dipped in crushed chocolate cookie crumbs.
Add a small amount of whipped cream in center and sprinkle with crushed candy.
Rachelle Bailey, representing Boots and Diamonds Saloon, Tulsa
Ho Ho Hold the Booze Cider
3 cups real cranberries
4 Granny Smith apples (chopped)
1 lemon
½-ounce cinnamon
4 tablespoons sugar
5 cups water
1 gallon apple cider
caramel
Combine the cranberries, the apples, cinnamon, sugar and water into a large pot.
Bring ingredients to a boil.
Rim cocktail glass with caramel.
Squeeze lemon juice into glass and fill 1/3 of the glass with apple cider.
Fill the rest of the glass with the boiled concoction.
Garnish with an apple slice.
Decanters actually have a historical use – that's how people got whiskey from the barrel in the good old days. But these days, decanters for liquors and wine are all about aesthetics. From vintage to modern, frilly to simple, crystal or glass (just make sure it's not lead crystal), you can give your home bar a timeless appearance with a colorful, sparkling decanter display.
---
Alcohol Abuse
Partaking of wine, beer and cocktails can be convivial entertainment, but problems arise when it becomes less of an amusing, occasional friend and turns into a tyrannical oppressor that you can't shake. For some, imbibing becomes an addiction that must be addressed before lives are altered irreparably and loved ones are left missing you.
Iona Cunningham, assistant clinical director of A Chance to Change – a nonprofit that offers education classes, workshops and prevention programs to those suffering from addictions and behavioral disorders – says the first step is recognizing a problem exists, whether it's within yourself or in a family member or friend.
"If you start to notice problems at work, school, home or relationships, or the person is engaging in risky behavior and experiencing run-ins with the law," Cunningham says, "or if they are drinking three beers a day once a month, and they then start increasing the amount or the number of times they are drinking – those are signs help is needed."
The second step is to seek help, but it doesn't have to be drastic. It could be as simple as contacting an outpatient counseling center for substance abuse and seeking an assessment, Cunningham says.
"The biggest thing once you've reached out is to be completely honest with the therapist, so they can fully assess what level of care you are in need of," she says. "I think the biggest thing is having that awareness, that, 'Hey I need help,' and just to reach out."
Most often people say, "I just can't stop" or "I'm having all these problems at school or work."
"Many are trying to numb out – whether they suffered trauma or mental health problems, and they are just trying to avoid those," Cunningham says. "What we can do is explore healthy coping skills, rather than using. Address the substance abuse, but also the trauma. Most often when we get to that part, clients can reduce the amount they are using. It's about addressing what's happened to them and what they are trying to avoid."