Fortune favors the prepared and well versed in finance and growth, although a little luck and timing helps, too. So when the financial rewards reaped from hard work begin to fall into place, there are infinite possibilities on what to purchase and where to invest. But no matter where you are in your career and monetary goals for both yourself and your family, there are some luxuries that are worthwhile to include along the way. A good wardrobe, good health, wise investing and experience-expanding travel all can help build achievement. They can even help further define what is most important and essential in life. Whether its adding value to real estate property, setting boundaries for personal time or contributing to a charitable organization, some luxuries are not only for the very wealthy among us, but are worth the time, effort and expenditure to make life better for both the present and future. More than Rolex watches and high thread counts, these are the luxuries we can't afford to do without.
A Classic Wardrobe
There is much more to a person's wardrobe than fabric hanging in a closet. Some pieces recall a special occasion, but in order to be worn over the years, clothes need to be timeless.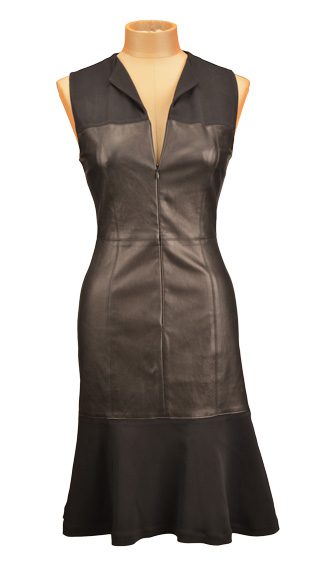 "Clothes that are not too trendy – they can last a long time," says Steve Aberson, manager of Abersons. "I have clients who bought clothes ten years ago, and they still wear them."
Having a few perfectly fitted, classic pieces that can be mixed and matched with other elements is far more beneficial than a closet crammed with average clothing items.
"A great wardrobe helps with a person's confidence," says Aberson. "A wardrobe that is well thought out makes it easier to concentrate on more important matters."
When a person wears something they aren't completely comfortable in, they spend the day fidgeting and tugging at hemlines and fabrics rather than staying focused on work or enjoying good company. Aberson suggests ditching the disappointing deals and shifting emphasis to quality, not quantity.
A woman, he adds, needs five items for a classic wardrobe: a black pencil skirt, a simple black dress, a short black cardigan, a white shirt, and slim jeans. Those basics, however, can depend on a person's lifestyle.
"Everyone has his or her own personal style, but as we move through life, there are many experiences that influence us to change," he says.
Interpreting fashion and personal style is the specialty of boutique stores like Abersons.
"Once you start wearing luxury clothing, you get spoiled and can't wear anything else," he says. "[The] clothes will fit better because they take more time to make them. They might go through four or five fittings before the final product is produced."
Money Management
The clients Todd Hofmann often sees in his office are usually classified as "affluent," but wealth management is a service from which many can benefit. Meeting financial goals starts with a good foundation.
"Having the proper allocation of assets is fundamental," says Hofmann, client advisor and senior vice-president at Bank of Oklahoma.
Having the right mix of stocks, fixed income bonds and alternative assets (such as energy or real estate assets) is the surest way to create a portfolio geared for growth. Of course, an individual could approach the world of investing alone through any number of brokering companies offering online tools and information to make informed investments.
Jeremy Johnson, also a BOK client advisor and senior vice-president, says a wealth management service can provide customized planning for meeting financial goals beyond investing, including estate planning and philanthropic giving.
"The old world was about delivering the transaction. Today's world is about delivering advice," Johnson says.
Wealth management and planning helps clients weather the terrain and transitions of financial positioning in a way that is mindful of savings and tax-efficiency, Hofmann says.
While attorneys draw up trusts and wills, wealth managers look out for the most cost-effective ways to accumulate income that will be used later for retirement, education funding and other long-term goals.
For those just beginning the road to financial success, it starts with a few important steps that will lead to better security.
"Wealth management starts with establishing your assets, so you start off with an emergency fund," Johnson adds.
Putting away enough liquid assets to cover your projected expenses for six to eight months is valuable in case of a job loss, extensive car repairs, illness or other sudden and costly changes. An emergency fund helps avoid the use of credit cards and loans, he says. Paying down liabilities, such as credit card and loan debt, is also a must.
"From then on, you start to look at investing other dollars to achieve what objective you want to invest in [such as] retirement or education," Johnson says.
The easiest ways to start investing, he adds, is a company retirement plan, most advantageous when the employee contributes the maximum allowed and when the employer matches it.
"You always begin with the end in mind," Johnson says.
Real Estate, Real Value
It's been said time and again that one of the best ways to invest is in real estate. Kurt Barron, owner of Barron and McClary general contractors in Tulsa, says there are many ways a homeowner can build value in a residence whether the intention is to sell or stay.
Not surprising, bathroom and kitchen upgrades are the most popular home remodel projects because they earn back their cost in the appraisal value of a home, he says. But there are other projects – cosmetic painting, refinishing wood floors – that can make a big impact as well.
An open concept layout opens the flow of a home making it conducive to visibility and tying together multiple functions into the communal spaces of a house.
"Without a doubt, I think it's a new way of thinking. It's not like clothes, always changing. I think open concept is going to stay."
Other wise investments are mechanical and equipment upgrades. Upgrading heat and air units along with larger appliances in the home can save money not only because they are efficient and can lower energy costs, but tax incentives are often available to make the sale more enticing.
Speaking of efficiency, one of the best installations in a home is spray insulation – foam, cellulose or fiberglass, says Barron.
"The best thing some people can do is blowing insulation in the attic," he says. "It's one product that pays itself back in the short term."
And considering that it stays around forever, it'll never need to be replaced, which make it a worthy expense, he adds.
Homeowners can't go wrong with a little curb appeal. Painting the house's exterior can help keep value in the home along with some tasteful landscaping. With that landscaping comes lawn sprinkler systems to keep the grounds lush and beautiful.
Lawn sprinkler heads and systems can contribute to wood rot when water penetrates through worn or improperly sealed or fitted windowsills. The result is damage around windows inside the walls, Barron says.
"Simply take a walk around your house, and take a look and see how your windowsills look," he says. "Too many clients call us when there's a problem and [they] have damage."
Taking the time to invest in a few upgrades and renovations that are attractive to today's housing market are great choices for building equity in the home for both the short and long term.