As Oklahoma's first certified archivist, Bill Welge received certification from the national Academy of Certified Archivists in 1989. Welge (pronounced "Well-gee" with a hard "g") says most communities have done a great job at holding onto their histories, but he's concerned their collections won't be around for future generations. 
"They're sitting on a wonderful mountain of material, but they don't know how to handle it," he says. "They need better management, strategic planning, and to know how to preserve and present their collections.
"Museums need the right circumstances to preserve historical items. And architectural visions need to be on the same page with archivists and preservationists. For example, be careful about windows – especially in tornado alley. Be aware of nearby water. Does it drain or flood?"
Welge recommends rotating artifacts on display. Too many items creates sensory overload for museum-goers. Also, periodically store artifacts out of light where they can recuperate, and later bring them back as fresh exhibits.
"Our state constitution is in an enclosed case at the state capitol," he says. "But sometimes they take it off exhibit because it needs to rest. Most museums don't understand this, and they don't understand sensory overload. They want to put out everything."
Museum membership dues don't generate enough finances to correctly preserve and maintain collections. So, Welge points groups toward grant monies. For instance, the Oklahoma Historical Society can help with the Historic Preservation Grant. Its annual application period runs from Sept. 1 to Oct. 15. In 2020, they received 80 proposals, and they funded nearly 40.
"So there's a lifeline for nonprofits that are run by volunteers, but have an abiding interest to preserve their history," he says.
Leadership at a small community library recently contracted with Welge to find out more about their roots.
"They had little or nothing about their history. The community has been there over 100 years. I've done interviews with local people, and I was able to find bits and pieces of their history," he says. "We found great stuff that will help build community spirit with their collection. They're very excited. And they're bringing young people to the Oklahoma Historical Society this fall to do a museum study."
Welge spent almost 40 years at the OHS, retiring as director of the office of American Indian Culture and Preservation. He holds several university degrees including a master's in Southwestern Studies. He serves on a variety of historical boards, and he makes himself available to groups needing help with their collections through consultations and workshops.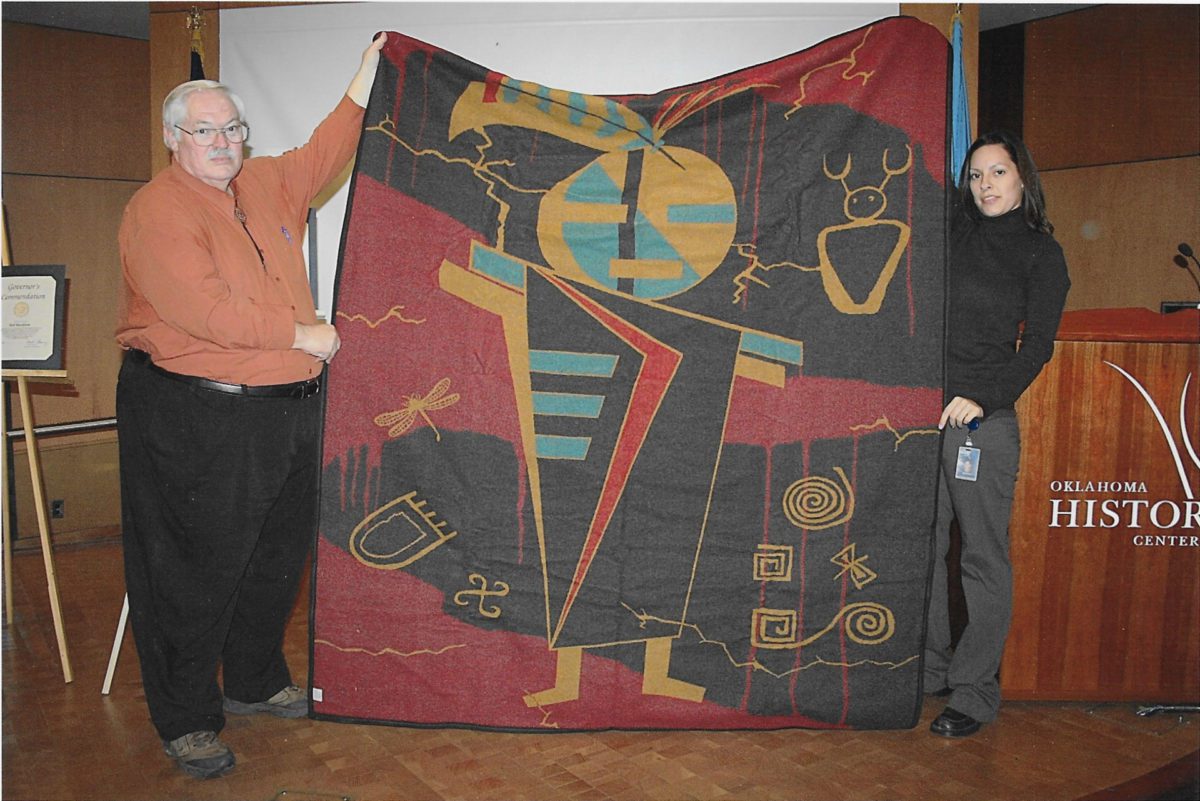 CREATING legacies
In 2016, Bill Welge and three others established 3 Cedars Consulting, LLC, a nonprofit counseling firm. They consult with tribes, libraries and archivists across the state. Their goals include preserving history, educational outreach, computer refurbishing and environmental endeavors. 
"We want people to benefit from historical exhibits that are interesting instead of overwhelming," he says. "And for small communities, their time to latch onto what they have and preserve it is running out."
3 Cedars provides a grant writer, and has already offers helpful guidance on handling historic collections. They've also helped established monarch butterfly waystations. For information, call 405-201-0039.