The Renovation
Debate
You've decided to take the leap and sell your home. What's next?
If you're considering major renovations or add-ons before putting it on the market – to increase the value and appeal – speak with experts before taking that major financial plunge.
"What I tell people, buyers or sellers, depends on the house, the situation and the seller," says Peter Walter of Tulsa's Walter and Associates. "I make recommendations where I think it's appropriate."
Bryan Sheppard, president and CEO of Tulsa's Coldwell Banker, says to measure all the variables to decide how to proceed with your renovations.
"It's important for homeowners to know that price, condition, location and marketing affect the saleability of their homes," he says. "Outdoor living areas are very popular as add-ons, depending on what is done."
Philip Churchill and Meg Stamatis of Edmond's Churchill-Brown Associates caution that swimming pools rarely get a return on investment, so getting one for personal enjoyment should be the main motivation. Leland Chinowth, president of Tulsa's Chinowth and Cohen, cautions that same attitude be placed on other specialty renovations.
"Add-ons that tend to help the least usually fall into two categories: too specialized for many buyers, or done without the comparable properties in your area in mind," he says. "Typically adding expensive pools, movie rooms or extensive landscaping is not worth it for those reasons."
For interior renovations, the best bang for your buck is giving some TLC to the kitchen and bathrooms.
"These are areas where you spend a lot of time, and home buyers tend to prioritize these rooms," Chinowth says. "Most studies show the [return on investment] for a kitchen averages about 70%-75% of what you've actually got in the home."
Other smart investments include professionally cleaning or replacing carpets and getting a pre-sale home inspection.
"If a home is tired or shows signs of heavy use," Churchill says, "a pre-inspection can alleviate the risk of losing a sale to inspections."
Walter offers another side to the argument on major renovations: Sometimes it's better to leave the home as-is.
"I tell a lot of people not to change anything when selling their homes because there are many buyers who want to make the changes themselves so the house will be like they want it to be," he says. "But it just all depends on the situation."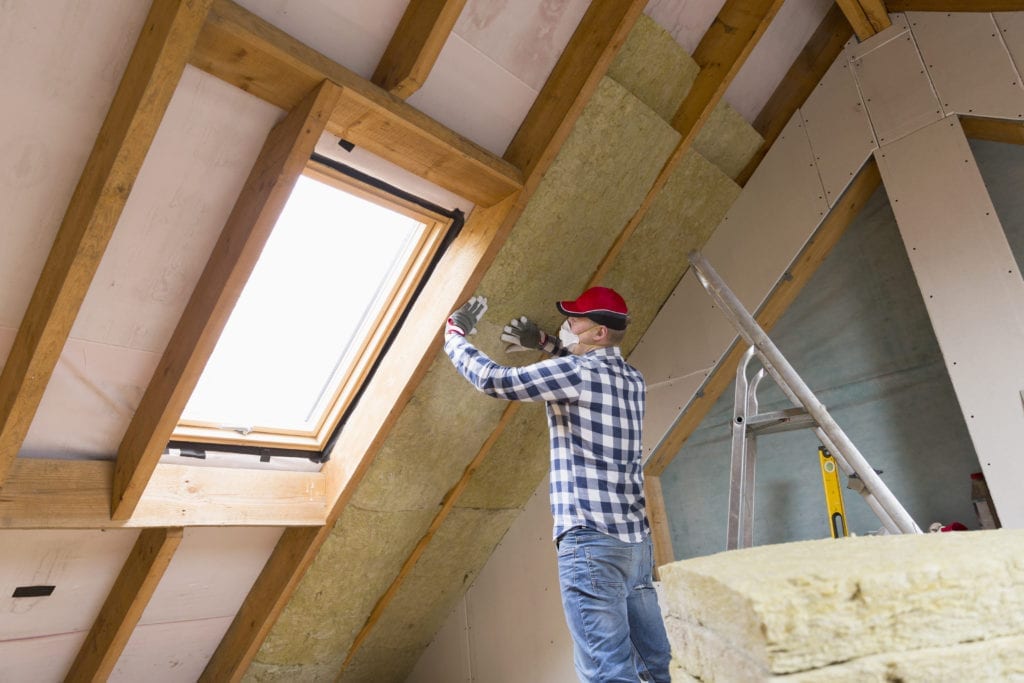 Luring
the Buyers
Potential buyers can lose interest within seconds of seeing a home because curb appeal is a first-chance impression. Experts suggest that sellers clean up everything they can – from the roof and windows to the wilted flowers in the front yard.
Laura Bryant of McGraw Realtors says evergreen plants and flowers are best for year-round color, and advises that "if [potential buyers] don't like the outside, they will never come inside."
Seth Bullard with Keller Williams Realty agrees.
"Button up the landscaping," he says. "There's a lot of new construction [in Edmond] to compete with."
Churchill explains that today's technology means you have to work hard to stand out from hundreds of other houses on the market.
"In the days of internet, it all begins with photos to win the buyer's attention," says Churchill, adding that keeping a home clean, neat and uncluttered makes for effective marketing photos.
Bryant recommends neutral interior colors.
"Keep paint colors light, and stay away from yellow," she says. "Bright colors don't appeal to the masses."
The
Buyer's Mind
Each buyer is different, but there are a few areas that appeal to people across the board.
"Outdoor spaces to allow indoor/outdoor flow for entertaining are prized," Bryant says. "And buyers want privacy in yard space."
Price and convenience are also major draws for buyers, Bullard says.
"In Edmond, anything under $200,000 is a seller's market at that price point," he says. "Buyers are looking for houses that are move-in ready, so they can immediately move on with life. They will pay more for not having to do anything."
Chinowth agrees.
"There has been an increase in priority of updates and amenities," he says. "Tulsa buyers are typically savvy and conservative, so they are usually conscious of the [comparative homes] in the area."
Stamatis stresses that buyers want to see value, which takes many forms, from well-functioning, updated appliances to zero clutter.
Walter is succinct about what makes the inside and outside of a home appealing to buyers: "Condition. Floor plan. Design."
There is no one correct answer because every buyer has different expectations; one person's open floor plan dream is on another buyer's "no thanks" list.
"People look for location, quality and potential," Walter says.
The Timeline
The home buying or selling process is complicated. The experts offer a timeline of what to expect.
Find a reputable Realtor
or real estate agent.
Find out how much your home is worth, and go over the marketing plan for your home. To price your home, your agent will assess the market conditions and the competition.
List your home with professional photos.
Prepare your home to show.
Show your home to interested buyers, either through private tours or open houses.
Field offers and negotiate terms.
Prepare for the appraisal and inspection of the home. If a home is properly evaluated before the listing and sale, the appraisal should not be an issue. Be sure to meet the appraiser and attend the home inspection.
Negotiate requests for repairs from the home inspection.
Resolve any closing issues.
Sign and close.
Unexpected Hurdles
While the timeline above is standard operating procedure, anticipate delays and snafus.
"There are lots of scenarios that can cause a contract to fall on a house," Sheppard says. "It's important to have an experienced Realtor on your side, who can navigate the complicated process from having a contract to closing."
Common hurdles, Bryant says, are "buyers losing financing, unexpected inspection issues and appraisals that fall short."
Other issues include getting permits for add-ons during renovations, an escrow account that falls through or a high volume of requests for repairs after the home inspection.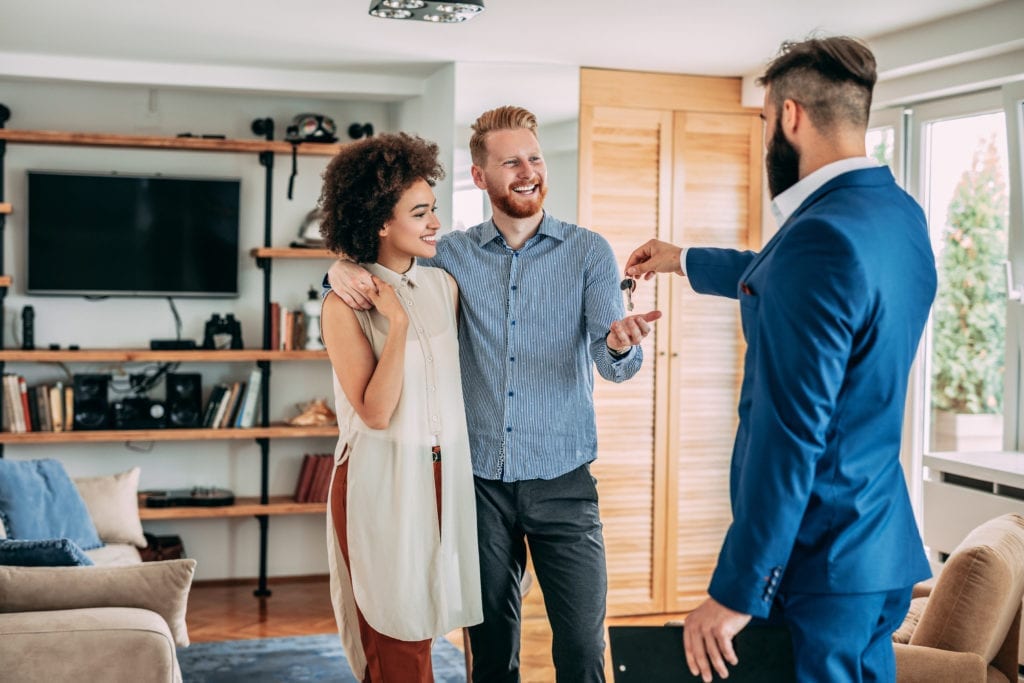 Buyer
Preparation
Before making a bid on a home, gather relevant information and come prepared.
Have a list of questions on hand when touring.
Keep your eyes peeled for abnormalities, like loose wires or broken appliances.
Ask about the roof. Does it need repairs? When was it last updated?
Ask about the heating and cooling systems and the insulation.
How much are property taxes?
What are the average utility prices?
What are the neighbors like?
How is the internet connection?
Take matters into your own hands to ensure satisfaction by hiring a contractor to scope out vents and water lines.
Taking precautions is a good choice, but Sheppard advises that "a buyer needs to be prepared to move quickly on a home they want, or they may miss out. The inspection, after the contract, is a great time to get into the details of the home on any defects that the home may have."
Jargon
Glossary
The buyer's lender sends out an appraiser to determine the home's value, which is the appraisal.
For a balloon payment, if a buyer gets a loan for five years, whatever is left of the loan at the end of five years is due in full.
A capital gain or loss is the difference between what you paid for the property and what you sold it for.
A buyer and seller incur closing costs when the home changes hands. They are costs above and beyond lending fees, and often include title charges, recording fees, title insurance and abstracts.
Depreciation is loss of value due to factors like home condition and the market.
In real estate, escrow generally refers to a third party holding money on behalf of the transacting parties.
The amount of ownership in a property is the equity.
A real estate broker or agent represents buyers and sellers in a transaction. Oklahoma law requires sales associates to hang their licenses with a broker.