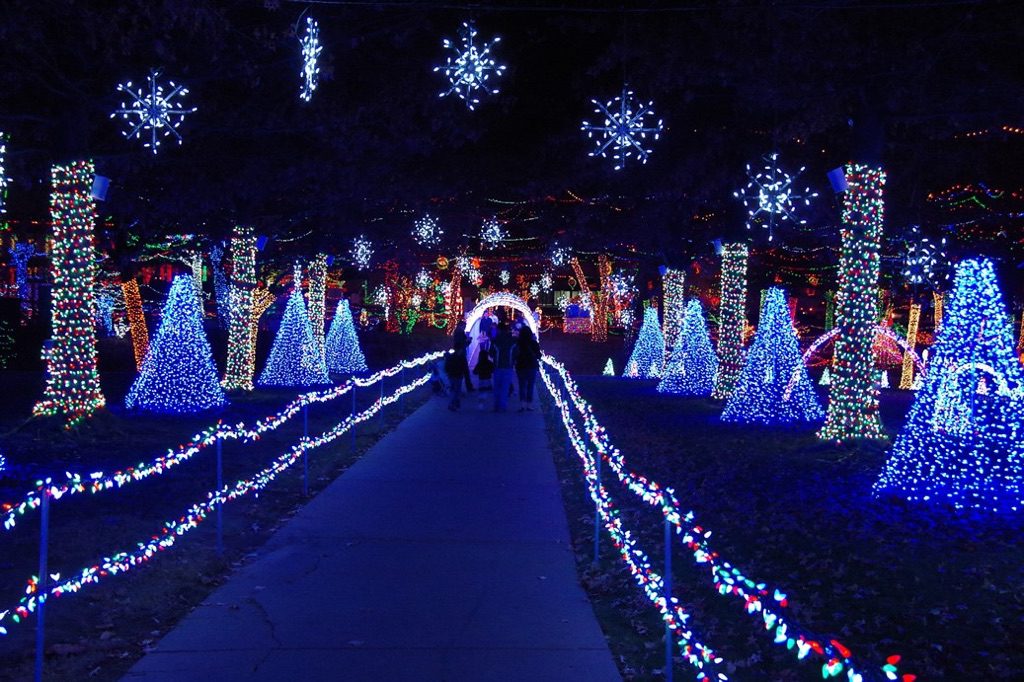 Through Jan. 1 – 
From rhemalights.org: It's time once again for the spectacular Rhema Christmas Lights Extravaganza! This brilliant display of twinkling lights first began in 1982 with about 60,000 lights. Today more than two million lights adorn the campus from Thanksgiving Eve (Wednesday, November 22 at 6 PM) through New Year's Day. The glittering lights will shine every day from 5:30 to 11:30 p.m. The display typically draws more than 200,000 visitors from Oklahoma and surrounding states. Admission is free.
Back again is the "Christmas tree forest." This year, it features a 22-foot tree, including a five-foot star, surrounded by smaller, beautifully lit metal trees. And as always, the vibrant Rhema Park bridge acts as a remarkable centerpiece for the entire display.
Rhema's Christmas lights display was designed to provide a safe, peaceful, and fun atmosphere in which people can enjoy the Christmas season. We want to bless our community and point visitors to the love of Jesus Christ and the real meaning of Christmas.
For more information visit rhemalights.org.