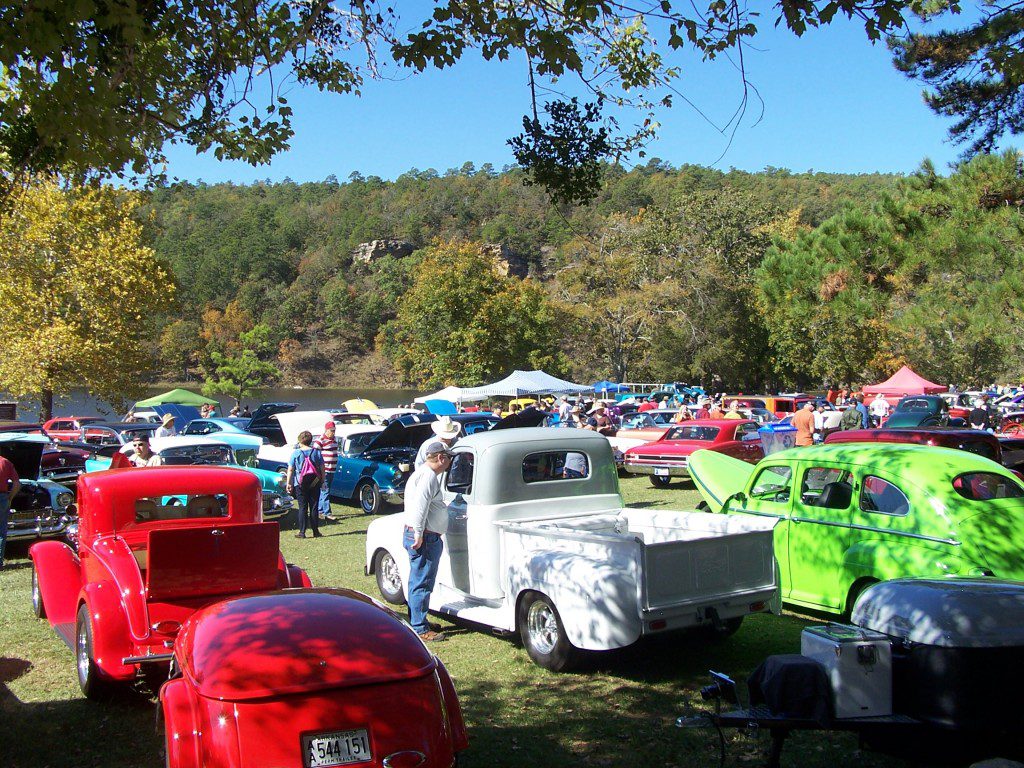 Oct. 14-16 – Wilburton
From robberscavefallfestival.com: This will be the 30th year for the Robbers Cave Fall Festival, and hopefully this will be the best ever! Annually there are around 65 to 70 thousand people who visit over the three days of the event. The largest day is Saturday, when the Fall Foliage Cruise hosts between 450 and 500 pre-1981 cars, some restored and some customized.
There are all types of handcrafted items from soaps to stick horses, cedar furniture to pottery, yard art to jewelry. There is also a carnival for the kids, a variety of music and lots of mouth-watering food to sample as you enjoy beautiful Robbers Cave State Park. For a full listing of events, visit robberscavefallfestival.com.