In 1962, the Houston Chronicle dubbed Jefferson Spivey as the fastest draw in the modern west. Spivey then migrated to Hollywood, where he taught actors to draw, twirl and holster a .45 Colt handgun.
Impassioned by the Wild West mystique, Spivey fulfilled a childhood dream in 1968. He saddled up an Arabian horse, Mister Sol, in Santa Barbara, Calif. Then, Spivey rode 4,000 miles, blazing his own trails through back roads and wilderness areas across the U.S., to Rehoboth Beach, Del. A media frenzy created a mushrooming fan base that greeted Spivey from coast to coast.
As the first man in modern history to ride horseback across the nation, Spivey lived off the land – except for a few meals in welcoming farm houses. And he slept in a tent, with a few close calls, including one time when a bear licked Spivey's forehead through his sleeping bag opening.
Due to his seven-month-tall-in-the-saddle pilgrimage, Spivey was featured in 1971 on To Tell the Truth – a popular television game show.
"I wanted to find the America I had grown up reading about," says Spivey. "I was fearful that it would be gone."
Spivey's adventures continued when, in 1976, he and his son rode bicycles coast to coast. Then in 1984, Spivey again tightened the latigo on his cinch, riding horseback through the Rocky Mountains from Canada to Mexico. He conquered Africa's Namib Desert on horseback two years later.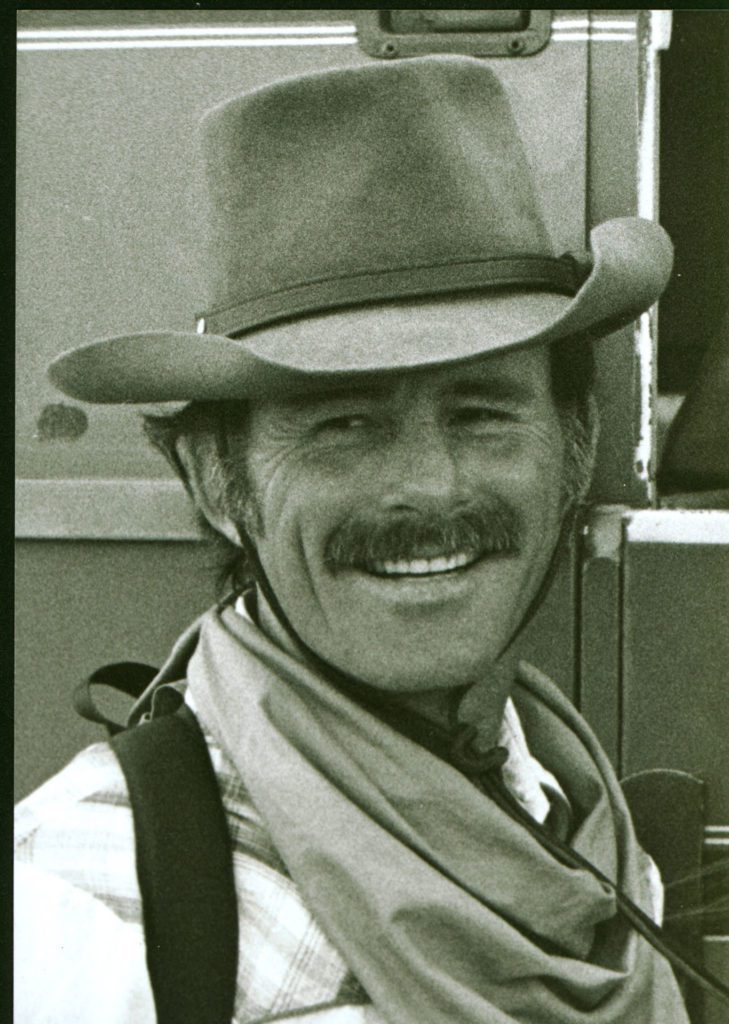 Born in Erick, one-year-old Spivey lost his father in 1935. Left to raise six children alone during the Great Depression, his mother placed Spivey and two siblings in an orphanage. Ten-year-old Spivey ran away, beginning his life-long quest for adventure.
Besides his expeditions, Spivey authored a variety of articles released by National Geographic, Horse and Rider and other publishers. He also penned four books, including Wind Drinker, chronicling his 1968 trek. His Wind Drinker dedication reads: "For the dreamers and the doers, and especially for those who are one and the same."
Spivey's daughter, Tecla Coslett, says her dad was also a musician, songwriter, poet, playwright, inventor, gun maker and saddle designer. And he pushed beyond his imagination to actually bring his ideas to fruition. Spivey eventually stabled in Yukon, where he died in July 2022 at age 88.
"I'll saddle up and I'll be free, I'll find a dreamer just like me. We'll ride where we have never been, and we'll be drinkers of the wind." – J.S.
A dense and thorny underbrush ripped the skin off Spivey's knuckles during his 1968 journey – to the bone. That same year, he created a knife to prevent such painful incidents. Using tank armor steel, he crafted his utilitarian, trademarked Sabertooth knife so anyone could use the tool.
He personally used the knife for just about everything. His made-in-the-USA Sabertooth doubles as a hatchet and saw, is created for wilderness survival and is a tool that hunters, campers, mountain bikers, backpackers, archeologists and military appreciate to this day. (The knives are still available through spiveysabertooth.com. )
Well-knowns such as Dale Robertson, John Wayne and Glen Campbell are among Sabertooth collectors, and each knife is individually serialized and fitted with a high-impact handle, custom leather sheath and security strap.