While the term 'social media' may be overused, the power it wields in present day can't be overstated. A person's online presence – good, bad, small or large – can impact real life in majors ways. We talk to hiring managers, recruiters, social media experts and marketing professionals about what companies look for in a candidate's online presence; tips on how to use the internet to your advantage; the power of social media for blooming businesses; and a bit of internet etiquette. 
From the Eyes of the Hiring Manager
It's no secret that during the interview process, company heads, hiring managers and human relations professionals often search out the internet presences of prospective employees. Experts stress that nothing is off limits these days … so one should depict his best self online.
Jan'ea Mayberry, a corporate recruiter at Express Employment Professionals, and Robert Dromgoole, Choctaw Nation's senior director of recruiting, both say that HR professionals look for candidates who are well connected on social media, along with those who are good culture fits, meaning both the employer and the employee would be happy working together.
Kristen Ferguson, senior manager of employer brand and recruitment marketing for Sonic Drive-In, agrees.
"We are mindful of and understand that candidates have personal lives," she says. "When vetting, we focus on making sure candidates align with our values."
A tip for those on the job hunt? Pop your name into a search engine and see what comes up. If you don't like what you see, begin the process of eliminating those posts or photos from the web.
"Ensure you're scrubbed for common sense," Dromgoole says. "The college frat party photos are never a good idea."
Mayberry suggests: "Be consistent, and make sure your online LinkedIn profile matches your resume on job sites. And job tenure is important; you do not want to appear to be a job hopper."
Dromgoole adds that some companies "are looking for a gotcha … but a gotcha can literally be anything. So, I tell candidates to just be themselves," he says. "I'm a lifelong Seahawks fan, and it's all over my social media. A 49ers fan will be biased against me. It's just life; people have bias. I tell candidates you can't live in total fear. Be you, and use common sense."
Internet Etiquette 101
Whether or not you're searching for your next job, behaving well online is never inconsequential.
Lexi Sugiyama, the marketing director for staffing company Key Personnel, reminds those on social media that "for small businesses, there is usually an actual person behind brand accounts. Having civil conversations can go a long way, especially in a future candidate. It's interesting to see how people think accounts are run solely by bots when in reality, that isn't always the case with local businesses."
Both Sugiyama and Mayberry recommend treating your online presence, and how you interact with others, like you would in real life. If you wouldn't say it in person, or discuss it with a future employer, don't say it online.
Ferguson offers a few bite-sized bits of advice for internet etiquette.
"Prospects should remain authentic; stay professional – don't slander a past employer; refrain from posting discriminatory language or criminal activity; and recognize that what [you] post on social media is a reflection of [yourself], and if public, can be seen by anyone."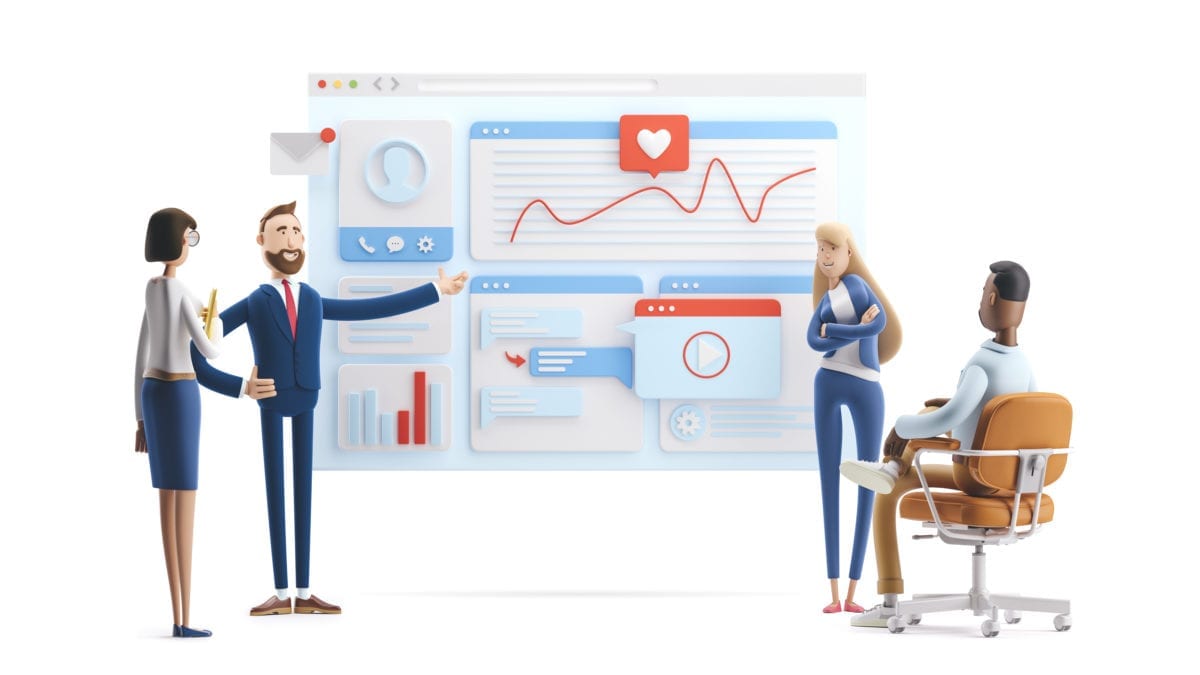 Cultivating Your Online Persona
Experts agree that everyone is findable online – but how accessible should you be? Having a strong presence, growing an audience, reaching people with your message, and being available are all important so potential employers and headhunters can contact you.
"You want to be found," advises Dromgoole. "So, have a presence. Many studies prove the more people you're connected to, the better your job prospects."
He says the big three platforms to have are LinkedIn, Twitter and Facebook, adding that you want to be found on LinkedIn, and Twitter is viewable everywhere. But he and Mayberry both suggest considering whether or not to make your Facebook setting private.
Mayberry suggests following companies and joining in conversations that interest you. As a result, companies will start to send updates and information about job openings. So, by following them, you'll be the first to know about opportunities that may interest to you.
Socials to Your Advantage
Using social media platforms to positively advertise yourself is fairly simple. The experts suggest you be authentic with your avatar; be sure to keep a recent picture posted.
"List your qualifications," suggests Sugiyama. "What makes you valuable? What can you bring to a team? What sets you apart? First impressions matter. Make sure to have a short and sweet bio on your 'about you' page in order for prospective employers to know who you are. Your resume is your greatest tool. Have it available online and keep it updated."
"Have your credentials available on LinkedIn and other job sites, and show you are a great communicator," suggests Mayberry.
More specifically, Ferguson advises candidates include the following on their LinkedIn profiles: a personal overview; detailed descriptions of job responsibilities and examples of past work; certifications; professional recommendations, and personal interests.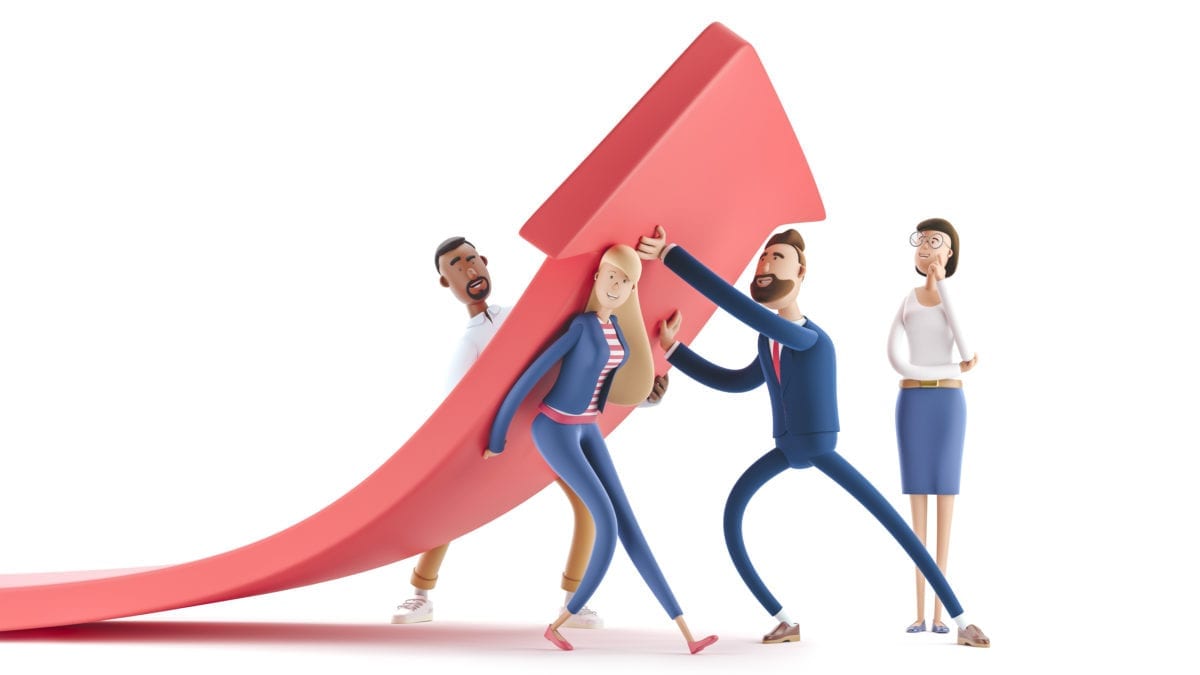 Social Media's Impact on Companies
Social media is constantly evolving, and businesses looking to gain a foothold on the internet have to continually educate themselves on new practices.
Most businesses typically use social media profiles to share their missions, visions and values, and connect with current and potential clients. Profiles also build brand awareness, creating personalities that people can relate to by selling an experience rather than a product. It's a fine line, Sugiyama suggests.
"It's a balance between staying fresh and up-to-date while retaining standards for your specific brand," she says.
Social media power "varies from company to company," explains Sheena Karami, director of corporate communications with Express Employment Professionals. "Social media is a very powerful tool because it is so easily accessible. Most people have a smartphone and access to the internet. More people are relying on social media to vet businesses."
Sara Adams, director of government marketing for the Choctaw Nation, explains that "social media elevates the Choctaw Nation name. It is the quickest mode of direct communication with the audience. The consumers are able to provide feedback for the company to address problems, and change the course of action, if needed."
"We use social media to share our organization with the world," says Dromgoole. "By being authentic and findable, it shows that your organization is tolerant of a diversity of thought."
The COVID-19 pandemic caused the social media landscape to shift. Companies have changed their brand voice to echo empathy and sensitivity instead of a hard sell. Many businesses are also using their online profiles to explain how they're keeping their employees safe – something followers and clients want to know.
"More brands are starting to place a higher emphasis on the customer service component of social media, as people are using that, more than phone calls, to voice their complaints and get questions answered," says Karami. "Businesses are adjusting to the concept of the 8 to 5 workday disappearing. People are staying home, not thinking about if a business is open or not. To many, social media is always active, even when a brick and mortar store isn't. They expect faster response times, and brands have to flex to that expectation."